Hey Black Friday shoppers, don't worry too much about that UPS holiday surcharge announcement.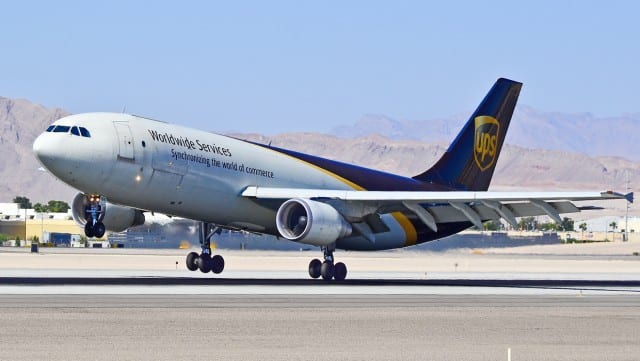 It's barely summer, but UPS has already unveiled some of its plans for handling the busy holiday shopping season. 
On Monday, UPS announced that it will add a surcharge to all U.S. residential deliveries for peak periods during the holiday shopping season.
From  November 19 to December 2 and again from December 17 -23, a $0.27 surcharge will be added to UPS ground service.
"We're focused on helping our customers achieve success during some of their most important selling seasons," said Alan Gershenhorn, UPS Chief Commercial Officer. "To meet their requirements, UPS flexes its delivery network to process near double our already massive regular daily volume, and that creates exceptional demands."
How the UPS Holiday Shipping Surcharge Works
An additional surcharge of up to $0.97 will apply from December 17-23 for two-day service to residential addresses, but only on packages that are overweight or exceptionally large.
This chart from UPS shows exactly what surcharges apply and when: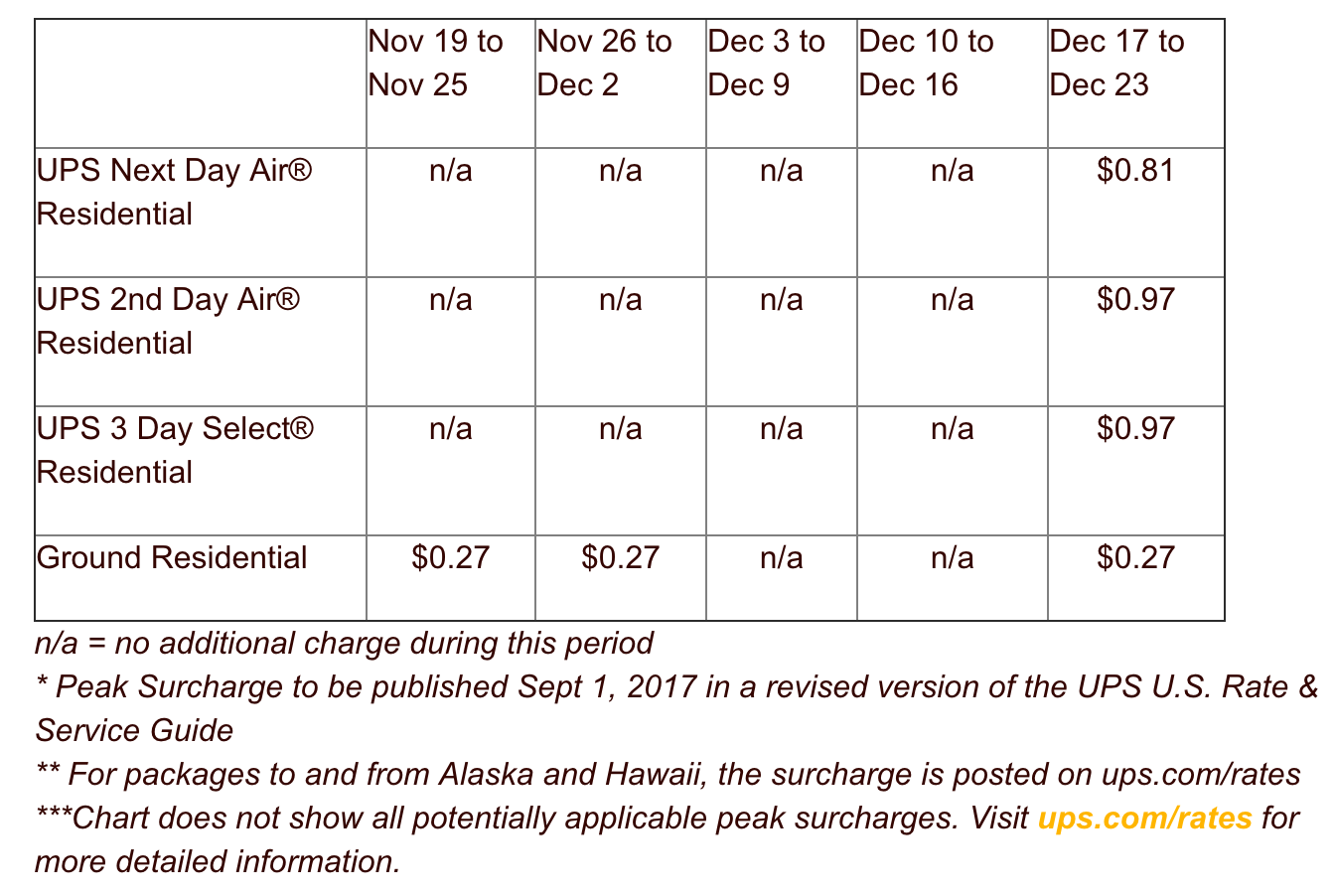 It's not the first time we've heard about potential surge pricing from UPS. We wrote about it as far back as February 2015, after a particularly rough holiday shipping season saw carriers scrambling to reevaluate their peak demand strategies.
The Wall Street Journal notes that the surcharge may put a strain on smaller online businesses at exactly the time when they need lower rates to be competitive with retail giants like Amazon and Walmart.
What can Black Friday shoppers expect?
With a typical delivery surcharge priced at just over a quarter, chances are slim that you'll feel the impact, or even notice.
"With the new peak charge, per-package costs for many shipments will only marginally increase during this very busy time of the year," Gershenhorn explained.
Of course, we predict there will be no shortage of free shipping promotions throughout the 2017 holidays. Opting for in-store pickup would neatly sidestep the shipping surcharge as well.
As far as Black Friday 2017 is concerned, limiting your shopping to periods without surcharges is not going to be worthwhile. Picking up a $0.27 shipping surcharge when you're saving $20 doesn't materially alter the deal, after all. And if you place five orders shipped via during surcharge periods, that amounts to what, $1.35? You'll save more than that on the air fryer Black Friday deal you've got your eye on.
So our advice? Don't sweat it. Considering that surcharge is used to increase capacity and hire more drivers, it's a small price for consumers to pay for holiday deliveries to run more smoothly.
Related Coupons: