Walgreens Coupons and Discounts: Everything You Need to Know to Save Money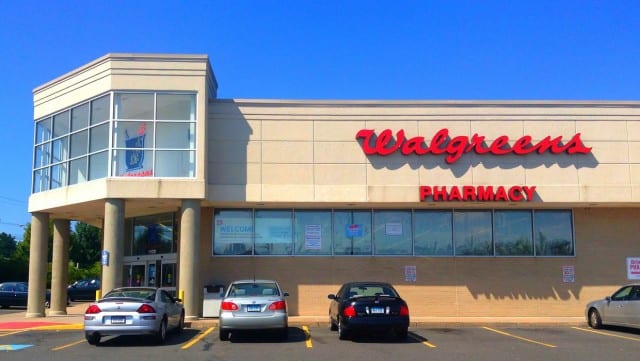 If you're a frequent Walgreens shopper and you don't use coupons or hold a rewards card, you're missing out on some significant savings and even free items. Whether you're headed to one of the drugstore chain's many locations for a new lip gloss, a greeting card, or a cold beverage, understanding how coupons work at Walgreens will help you make the most of your money. With that in mind, we've compiled a handy guide with everything you need to know about using coupons at Walgreens, whether you're shopping in-store or online. Check it out!
Walgreens Coupons: Online and In-Store
How do paperless coupons work at Walgreens?
You can use your phone or computer to clip coupons directly to your Balance Rewards account. Once you've clipped the coupons on the Walgreens app or online, these digital coupons will be applied automatically when you use your Balance Rewards account, either in-store or online. Note that there is a limit to how many coupons you can clip, so choose wisely!
How do I add coupons to my Walgreens card?
Login to your Balance Rewards account on the Walgreens site or mobile app. You can also create an account if you don't have one already. Once logged in, you'll be able to browse and add clipped coupons to your Walgreens card.
How do Walgreens in-store coupons work?
You can use printable coupons from the online Weekly Ad on in-store purchases. You'll only be able to use these coupons at your local store.
Does Walgreens accept internet coupons?
Walgreens coupon codes, like the ones you'll find at Brad's Deals, can only be used for online shopping. In addition, stores will not accept "free product" internet printed coupons.
Coupon Stacking at Walgreens
Can I use two coupons on a BOGO item at Walgreens?
No. You can use a maximum of one coupon per two eligible items that are part of a buy one, get one offer. If you're redeeming multiple BOGO offers, the number of coupons you use cannot exceed the number of items you are purchasing as part of the offer.
Can I use a manufacturer coupon with a store coupon at Walgreens?
Yes, you can use both a Walgreens coupon and a manufacturer coupon on the same item, as long as neither coupon prohibits coupon stacking.
Can I use a Walgreens digital coupon with a manufacturer coupon?
Yes. You can use one digital coupon and one manufacturer coupon per item.
Can I stack manufacturer coupons at Walgreens?
No. You can use a maximum of one manufacturer coupon and one store coupon per item.
Register Rewards, Balance Reward Points, and Other Walgreens Discounts
How do I get Register Rewards at Walgreens?
Certain eligible products will earn you a coupon with your receipt that you can apply towards a future purchase. Walgreens advertises which items qualify in their Weekly Ad. Just keep in mind that Register Rewards expire two weeks after you receive them.
What day is senior day at Walgreens?
On the first Tuesday of every month, Walgreens offers its senior customers (those over age 55) a 20 percent discount on all full-priced merchandise. Walgreens also typically offers a corresponding online coupon code that can be used during that same week.
Is every Tuesday senior day at Walgreens?
We wish senior day happened every week, but seniors can only get a 20 percent discount on the first Tuesday of each month.
How do you earn points at Walgreens?
You can earn points by signing up for a Balance Rewards card. Points are earned for thousands of eligible items (which are labeled in-store) and there's no limit to how many points you can receive in each transaction. You'll get 10 points for every $1 you spend on qualifying items. You'll even earn bonus points on select items, and you'll receive 100 points for every prescription refill (in most states). And as long as you use your card once every six months, your points won't expire for three years. Once you have 1,000 points ($1), you can redeem them by following the prompts on the in-store pin pad or online.
Walgreens Shipping and Other Costs
How much is it to print out pictures at Walgreens?
Regular digital 4x6 or 4x5.3 prints cost only $0.33 per print for the first 74 prints and $0.23 for each additional print. Check out Walgreens photo prices for more options.
How much does it cost to get pictures developed at Walgreens?
Film processing at Walgreens costs $14.99 per 24 exposures and includes a free CD of digital images so you can easily upload your photos to social media.
How much is shipping at Walgreens?
For orders under 20 pounds, shipping is $5.99 or free with your purchase of $35 or more. Expedited shipping costs $8.99. You can also ship items to your local store for free with no minimum purchase price. For more information, see the Walgreens shipping and return policy.
Does Walgreens offer free antibiotics?
No, but you can save on most medications with a free Easy Drug Card, even if you don't have insurance.
More Common Questions about Walgreens
Does Walgreens deliver?
Depending on your insurance plan and the medication you are ordering, you may be able to get your prescriptions delivered free to your home. If you need a prescription delivered right away, you can also pay for delivery through Postmates.
Does Walgreens offer ship to store?
Yes! And the best part is, it's free.
What is Walgreens return policy on makeup?
You can return most products for a full refund within 30 days, but returns on open makeup will be handled on a case-by-case basis by the store manager.
What is Walgreens return policy without a receipt?
If you don't have a receipt, you can still return an item for store credit. However, you'll only get credit in the amount of the lowest selling price for that item within the last 30 days, not the amount you originally paid.
For more information on saving money at Walgreens, see the Walgreens coupon policy.