Walmart and Amazon Both End Popular Price-Matching Programs: Here's How to Get a Refund Anyway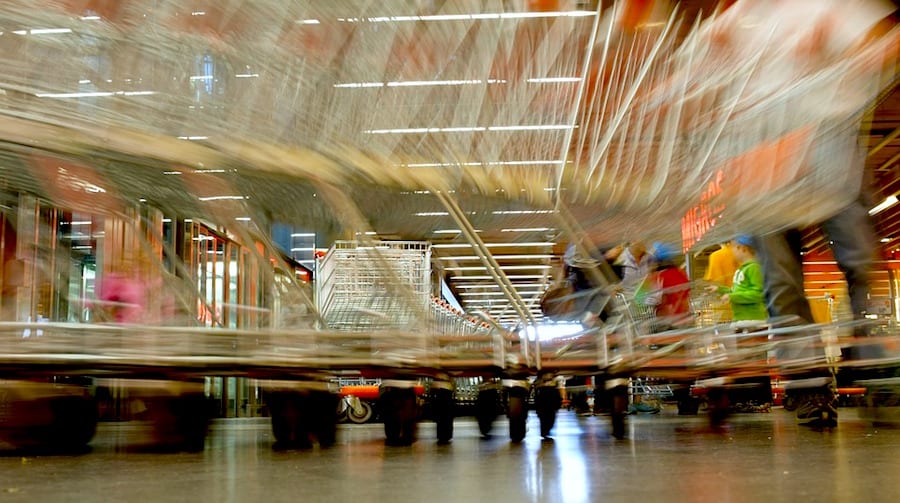 Bad news for bargain hunters: both Amazon AND Walmart have rolled out new policies that limit the scope of their respective price-matching programs.
No more price adjustments for Amazon customers.
The the case of Amazon, this means the online retail giant is no longer offering price-matching refunds when an item you've purchased goes down in cost. Amazon is pretty notorious about using dynamic pricing, changing the cost of an item based on demand, the buyer's location, or even the kind of device that's used to browse the site. This means that Amazon's prices fluctuate often, and in the past, it has been very generous about making up the difference if a customer requests a refund within 30 days of purchase.
Sadly, those days have come to an end. Wallet Hacks blogger Jim Wang discovered this the hard way, when a run-of-the-mill price drop request was answered with an email informing him that, "with the exception of TVs, Amazon.com doesn't offer post-purchase adjustments."
A quick check of the Amazon price-matching page confirms this sudden change: "Amazon.com will price match eligible purchases of televisions with select other retailers. For all other items, Amazon.com doesn't offer price matching."
This is especially disappointing to me, as I've been using the amazing app Paribus to automatically request post-purchase refunds from Amazon. Since signing up a few months ago, I've saved about $10 without lifting a finger, but it seems my luck has come to an end.
Walmart rolls back on ad-matching.
So too, has the luck of Walmart customers who relied on the big box store's ad-matching policy to save money on their purchases. As of June 9, 2016, Walmart will be ending that program in 500 of its nationwide retail stores, according to blogger Aarn Farmer who writes for Grocery Shop for FREE at the Mart.
The ad-matching policy was put in place to solidify Walmart's reputation as the chain with the lowest price on everything. If a customer shopping for a coffee maker at Walmart pulled up Amazon and found the same item for less, they could show this at the register and buy that coffee maker for Amazon's price instead. Now, in the stores where this program is being discontinued, shoppers will be unable to get those discounts (although they will still be able to price match from Walmart.com), and will instead be offered special Rollbacks that are designed to lower the prices of certain items to well below market value. How well this will make up for the loss of price-matching remains to be seen.
It's worth noting that Walmart has 5,100 stores across the country, so this change only affects around 10 percent of its retail locations, but it's still an interesting development coming on the heels of Amazon's quiet reversal of its own price-matching policy. While it's only May, this may have a ripple effect on Black Friday shoppers come November if Walmart decides to end this program at all of its brick and mortar stores and other Black Friday retailers follow suit.
Pay with a credit card, and you can skip the whole mess.
Luckily, savvy shoppers who buy with a credit card can likely still get price-drop protection. As we covered last year in a post on holiday shopping, there are many credit cards out there that offer price protection:
"Discover offers price protection with a maximum refund of up to $500 if a lower price is published within 90 days of your purchase. For Citi cardholders, there's Price Rewind with a maximum reimbursement of $250 when the difference is at least $25 and published within 30 days. And MasterCard refunds up to $250 per claim within 60 days. Exclusions and other conditions vary from one card to the next."
Pay with one of these cards, and you can file a price-matching claim no matter where you're shopping. Check out all our top deals on credit cards here.
How will the Amazon and Walmart's changes in price-matching policy effect you? Let us know your thoughts in the comments!