First Look at the 2018 Walmart Black Friday Ad!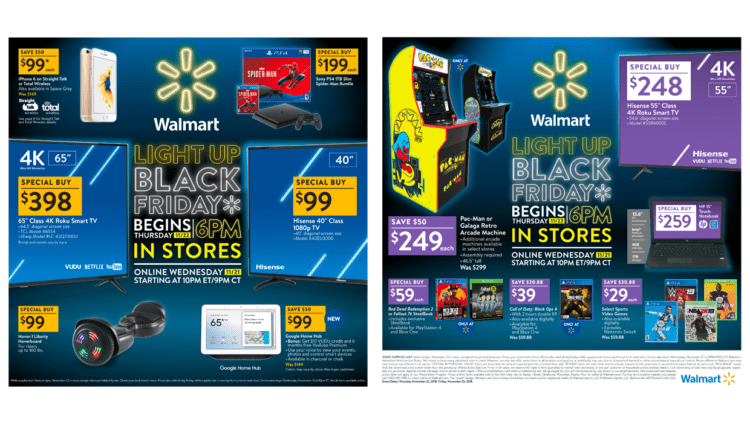 It's here, it's here! We've just posted the Walmart Black Friday ad, and while we're still combing through it for the best deals and more specific details, we do have early highlights to share with you. Seriously, we've been dying to share this with you all day.
Walmart Black Friday Hours
In-store deals start at 6pm local time, but you can take advantage of Walmart's early Black Friday deals now, or wait until the sale goes live online on Wednesday November 21 at 9pm Central Time. That's right, Walmart's Black Friday deals will be online on Wednesday evening! That's good news for shoppers who prefer not to interrupt their Thanksgiving dinner for a little Black Friday shopping.
Black Friday Deals Available NOW!
In conjunction with the release of Walmart's Black Friday ad, these online-only deals are available right now.
Highlighted Black Friday Deals
These deals are not available now, but Walmart called them out in their press materials when the ad was released. Not every deal listed below is available on Walmart.com yet. What that happens, we've linked to a search query or category that should eventually turn up the item listed.
Tech & Entertainment Deals:
Toy Deals:
Home Deals:
Clothing Deals:
More Deals:
We'll be posting a more detailed analysis the Walmart Black Friday ad very soon.