Got Gift Cards You'll Never Use? Exchange Them for Cash to Walmart!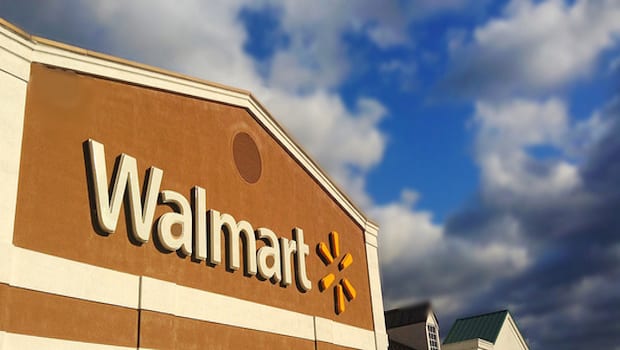 In general, there's no better gift than a gift card to receive for the holidays, but sometimes even the most well-intentioned gift cards just aren't a good fit. Maybe you got a card to AMC Theaters despite the fact you live nowhere near one. Or maybe someone gave you $50 to Pottery Barn, but you know you can't get much for under $50 there.
If you're currently sweeping up remnants of wrapping paper and wishing you could exchange that $300 to Toys R Us for something more practical, you're in luck! CardCash.com is partnering with Walmart in an effort to help you swap those unusable gift cards for up to 97 percent of the card value in money to Walmart--much more than you would get exchanging the same cards for plain old cash.
Here's how it works: gather up your unwanted gift cards and click here, then enter the merchant name, card value and gift card number. Press "GET OFFER" and you'll be presented with a Walmart gift card amount that you can either take or leave. If you decide to take it, you'll receive an email containing a Walmart eGift card within two hours.
CardCash.com does offer straight up cash swapping too, but you'll get a lot more for your money in Walmart gift cards. For example, a $100 AMC gift card will only get you $65 in cash, but can fetch you a $73.50 Walmart gift card. Sure, you can spend cash on anything, but Walmart is one of those all-purpose places where you can buy everything from groceries to lampshades, and there's one in pretty much every neighborhood.
Different merchants will get you different amounts, but the Walmart deal is always going to get you more for your money.
Do you have any gift cards you'd like to trade in? Try out CardCash.com and let us know how much you got in the comments!
Cover photo via Flickr user Mike Mozart.