Walmart Wants to Put Your Groceries Away for You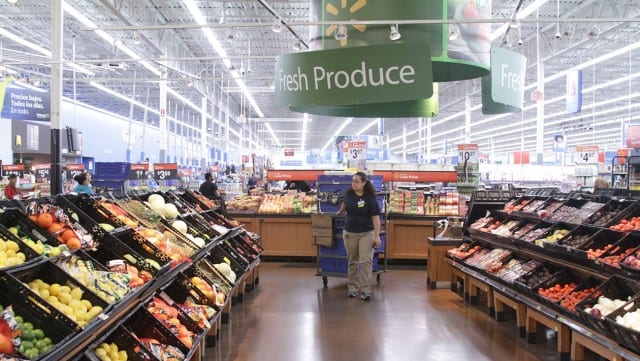 Yes, you read that correctly. Walmart wants to introduce a service that will not only deliver your groceries to your home, but also put them away for you.
Partnering with August Home, a smart-security startup, Walmart wants to provide customers the convenience of shopping online and having their groceries put away for them. The test will be begin in Silicon Valley for a small group of customers who already have the August Home security service.
How it works.
The customers who have elected to take part in this trial will purchase groceries online, or any other items, from Walmart.com and have the order delivered same-day to their home. A driver from the delivery startup Deliv will pick up the items and then bring them to your home for you.
What if you're not home when the driver arrives?
This is where August Home comes in. You'll get an alert on your phone when the driver rings your doorbell and if you cannot answer, they'll be given a one time passcode for the August lock on your front door. You'll also see the delivery driver on your smartphone from your doorbell camera. The August security app also allows you to connect to other cameras if you have them installed in your home, letting you watch the delivery person's every move. Once the driver is finished and leaves, the door will lock behind them and the single-use passcode is no longer valid.
This video released by Walmart on their YouTube channel details further.
While some of you may be excited and crossing your fingers that this service expands nationwide in the near future, we understand that others may prefer to wait for pigs to fly before letting a stranger into your home. We totally get it. However, it does look like the delivery drivers are screened pretty intensely before delivery.
In an email to CNNMoney, Deliv CEO Daphne Carmeli assures customers that all of their drivers "undergo a comprehensive screen process" as well as "regular audits, ratings and checks." She added that drivers taking part in the Walmart delivery trial all agreed to being videotaped.
So what do you think? Would you let a delivery driver put your groceries away for you?