Too Soon? Walmart Announces Holiday Plans Including Layaway and Toys -- in August.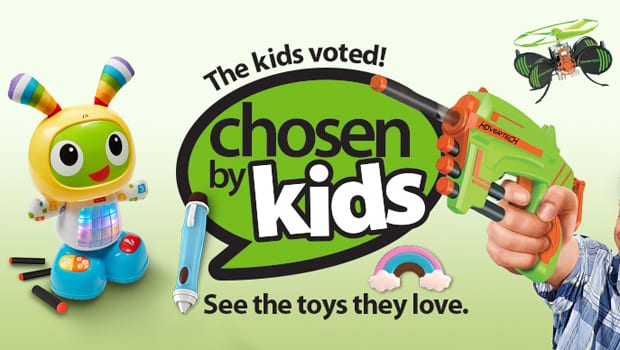 In perhaps the most egregious case of Christmas Creep ever recorded, Walmart is launching layaway - and the holiday shopping season - more than a week before Labor Day sales even begin.
Walmart, the reigning heavyweight champion of Black Friday sales and all things related to holiday retail, rolled out their plans for the 2015 holiday shopping season today. Yes, today.
Today's announcement kicks off the annual layaway program for holiday shoppers, the 8/28 start date giving shoppers 90 days instead of the usual 60 to pay off their layaway purchases by Black Friday. Purchases of $50 or more are eligible for layaway, but the minimum price of individual items comprising that purchase has been lowered to $10.
Of course, the layaway launch is perfectly timed to go hand in hand with Walmart's "first-ever" Toy Week, running from Friday 8/28 (yes, that's tomorrow) to Thursday 9/3, and you can't have something called "Toy Week" unless you also unveil 2015's Chosen by Kids holiday toys. The list includes the usual array of Barbie Dream Houses, Hot Wheels, Furreal pets and Frozen toys. (Yep, everyone is still into Frozen. Sorry about that, parents.)
We spot checked a few of the toys on Walmart's list and found that Amazon often has them listed at the same price. Additionally, keep in mind that since we're not quite to Black Friday season yet, it's likely we'll see better prices on nearly everything here sometime in the next three months. It's still a long way to the holidays.
You can check out the complete list here: Walmart "Chosen by Kids" Toy List for 2015
Immediately after Toy Week, there's "Force Friday" on 9/4, with midnight marking the in-store arrival of the merchandise for Star Wars: The Force Awakens.
"Outside of the holiday season, we could be looking at the biggest week of 2015 for toys and we're giving customers every reason to choose Walmart," said Anne Marie Kehoe, vice president of toys at Walmart. "We've made a tradition out of letting kids tell us which toys will be most popular during the holidays. Between their selections this year and the excitement around Star Wars, parents know exactly what will top kids' wish lists, and they can count on us for great prices."
Given the heavy emphasis on Star Wars in the press release, and the devotion of an entire day to it on Walmart's calendar, is anyone else surprised that there isn't one single Star Wars toy on the Chosen by Kids holiday toy list?
There's no news in here about Walmart's Black Friday plans, and we won't see the Walmart Black Friday ad until mid-November, but we expect it to be pretty par for the course: staggered sales throughout the two weeks or so leading up to the big day which is quickly becoming a nonevent with so many retailers, including Walmart, launching their Black Friday sales on Thanksgiving Day. (Expect that to get worse before it gets better.)
What do you think of Walmart's hot holiday toy picks? Will you be taking advantage of Walmart's layaway program?