Coming Soon to Walmart: Score Extra Discounts on Online Exclusives with In-Store Pickup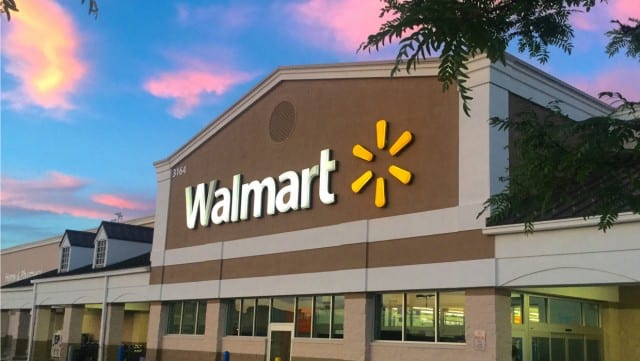 Walmart just announced yet another unique money saving offer aimed squarely at competing with its rival Amazon, and it's pretty fantastic – especially if you already rely on Walmart for day-to-day shopping.
Here's the gist. Beginning on April 19, 2017, when you shop at Walmart.com, there are thousands of items on the website – everything from televisions to toys – that are only available online. Opt for in-store pickup on one of these items and you'll get an extra discount.
That sounds counterintuitive, right? If it's only available online, how can you pick it up in the store?
Well, it won't be available for same day pickup, but Walmart uses its well-established store distribution channels to stash your item on a truck that's already headed to your local Walmart. There's a bit of shipping cost already baked into the price you see online, so it looks to us like they're just backing that part of the price out when you opt for in-store pickup. That's not actually so different from Amazon's "Add-On Items," which come with extremely low prices, but only if they're included in an order that totals $35 or more (or $25+ if you're a Prime subscriber.) Amazon saves on shipping these small, inexpensive, lightweight items when they can be stashed in a larger shipment. It's the exact same principle that Walmart is using with its Pickup Discounts, but with the inclusion of some fairly large and heavy items.
That makes it a pretty nice workaround for the times when your order of online exclusives doesn't meet Walmart's $35 free shipping threshold.
Examples of Walmart's Pickup Discount:
You can see what I mean with these four Pickup Discount examples that Walmart included in their announcement:
(Note: The Pickup Discount offers mentioned above won't be available until 4/19/17.)
How to Get a Pickup Discount at Walmart
It really couldn't be any easier. When you're shopping at Walmart.com, look for items marked eligible for Pickup Discount.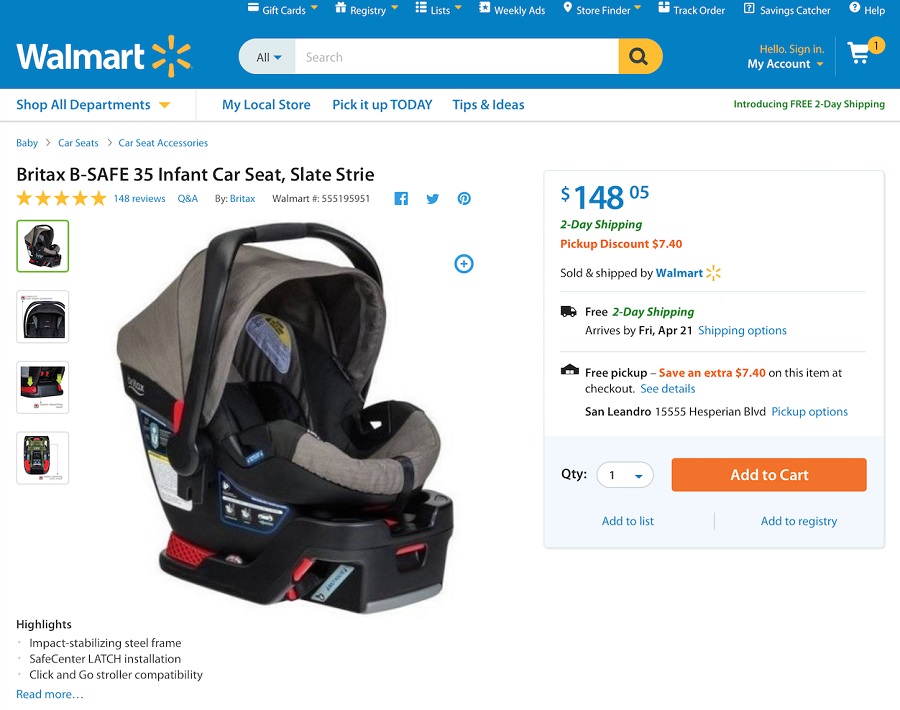 See the orange "Pickup Discount" line under the price? That's how you know. Add it to your cart, select Free Pickup to knock a few extra dollars off the price, and get it on your next grocery run.
While I don't see a ton of benefit for city dwellers for whom Walmart is not such a large part of daily life, I do see Pickup Discounts being very attractive to shoppers who live in cities where Walmart is a major focal point for the community.