Wanna Save Money on a Family Vacation? Stay in a Hostel (Yes, Really)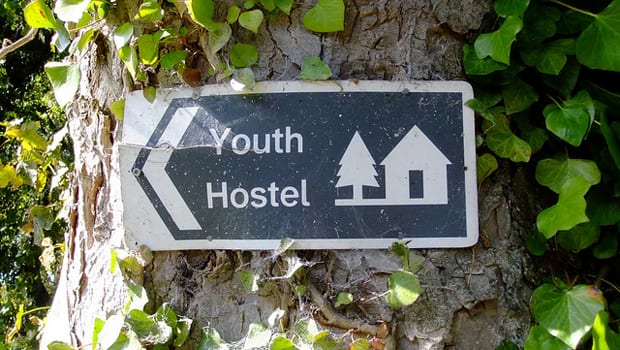 I recently returned from South America, where I spent time in hostels in Ecuador and Colombia.  Now, hostels for Americans are a tricky subject -- young people love them and everyone else thinks of the Eli Roth film and dirty accommodations.
Many of the cities you'll want to visit in South America don't have the branded hotels that
you can use points at. So, you're forced to find other options. Airbnb is one, but you're stuck alone in a foreign land and it's not easy to book on the fly many times. I'm here to convince all of you (all ages) that hostels are an economical, and almost preferred accommodation in a foreign country, and especially South America. These reasons to stay have been derived from my personal experience over the past eight years staying in hostels across four continents.
1.  You Don't Have to Stay in a Dorm
Most people's understanding of hostels are that they are all eight or 10 person dorms. That's just not true. Many hostels now offer private rooms for one to four people. If you're a traveling family of four, you can fill up all the beds of a 4-bed dorm for less than $40 in South America and Europe. If you're a traveling couple looking for your own private room, hostels are a great choice, too.
2.  You'll Meet Interesting People
I've met some very good friends in hostels. By being in a hostel, you're put in a fish tank full of like-minded people, who enjoy the journey as much as the destination. On my recent trip, I met more people that were traveling for a year or more than myself, who was just traveling for a few days. You'll find friends you can stay with when you go visit their part of the world (Spoiler alert: you'll meet a lot of Canadians, Australians, and Kiwis). Exposure to interesting types of people for your children could be a good experience for them.
3.  You'll See More of the City (and Save Money Doing It)
Hostels usually organize group trips to surrounding areas, which takes a lot of the guess work out of searching for that "perfect" tour operator. They've been vetted hundreds of times by the hostel operator and won't rip you off. I took one of the best walking tours of my life in Medellín, Colombia, all at the insistence of my hostel (and it was free).
4.  You'll Get Free Breakfast
I'd say about 90% of the hostels I've stayed in provide breakfast. Usually, it's not the smorgasbord you'll find at many of the chain hotels, but enough to get the day going. Coffee, juice, some cold cuts, and bread are usual staples.
5.  You'll Learn a Language
My hostel in Quito, Secret Garden, offered reasonable Spanish classes at its rooftop bar/restaurant (oh yeah, many hostels have cheap bars, too). For $8 an hour, I got to improve my usage of the Spanish subjunctive tense, and workout the mind while I travelled.
I will note that many hostels have a minimum and maximum ages, so check with the hostel before booking if this may be an issue for you. I will say that hostels in South America and Asia are much less "rule-burdened" than the ones in Europe, that are more frequented by younger tourists looking for the next bar crawl.