What is Really Included in an All-Inclusive Resort Package?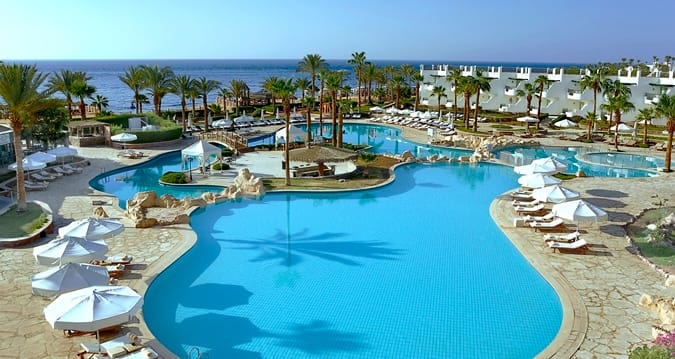 It's about that time of year, when the hurricanes recede and many Americans flee their winters for the Caribbean. Many of you have booked your long-awaited vacations at an all-inclusive resort. Others may have booked a cruise, which is also considered "all-inclusive." One question we're often asked is, what's actually included in an "all-inclusive" vacation?
Short answer? It depends…
What is included in an all-inclusive resort?
In the case of land-based all-inclusive vacations, there are usual inclusions across the board. That includes most dining opportunities at your resort, as well as most alcohols. However, across the board there are usually exclusions to the list of food and beverage that are not included in your package price. Many resorts feature "upscale" restaurants that require an extra charge to visit, and most have an extra charge for top-shelf liquor and wine. In my experience at a Hyatt all-inclusive, top-tier status members received wristbands that allowed them to receive top-shelf liquor. We also received coupons for premium menu items that usually required a charge.
On board a cruise ship, things are a little different. Every cruise ship today allows passengers to dine for free in their main dining room and their buffet, as well as a few other restaurants (usually). There are specialty dining restaurants that require an upcharge ($10-$30), like a steakhouse or Benihana-style restaurant. Royal Caribbean ships even have Starbucks on board. Alcoholic drinks are not free, but many times, promotions give you a drinks package at booking.
Activity inclusions also vary. For land-based all-inclusives, I've seen most non-motorized sports and activities included. This includes kayaks, paddle boats, and sports like basketball and volleyball. Jet-skis and parasailing are almost never included.
On cruises, many more activities are free. However, things like bingo and wine tastings are definitely not included.
For all vacations, it's important to understand what's included, and what is not, as it does vary resort-to-resort and ship-to-ship.