The 4 Best Reasons to Shop in June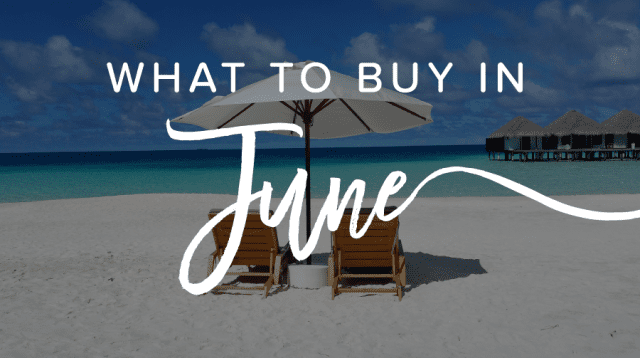 June is the month for dads, grads, fun, and sun and we're here to tell you about all the best bargains this month has to offer. 
Dads
Looking to please your pop on June 21? Some best go-tos for your dad are classics like tool sets, watches, and golf clubs. But if you feel like changing things up a bit this year, why not a classy cocktail set, leather weekender, or drone? Major department stores will take advantage of the holiday and drop their prices, especially at places like Home Depot and Macy's.
Grads
Recent graduates are also a popular demographic to shop for this month. While kindergartners and eighth graders may also be graduating, it's the high schoolers and college students most stores market towards. Look for reduced prices on housewares like dish sets and even big ticket items such as vacuums, both from large retailers like Kohl's and specialty stores like Mikasa and Pfaltzgraff. And don't forget June 5 is National Donut Day! So while it may not be the best gift, grabbing a free donut for your cash-strapped graduate will certainly be appreciated!
Check out our graduate gift list here.
Sun
With the kickoff of summer comes more time outside and that means more time in the sun. Look for sales on pool toys, patio umbrellas, beach towels, and coolers. Places like Hayneedle and Walmart will have some deep summer discounts.
Check out our best patio and pool gear deals here.
Fun
Memorial Day falls in May and is typically the start of sales on outdoor items like patio sets, grills, and gardening tools. Well guess what? Those sales will usually spill into June. Try Home Depot, Lowe's, and Best Choice Products for your cheapest outdoor deals.
Check out patio, lawn and garden deals here.
What summer items do you look out for in June? Let us know in the comments below.
Related coupons: