Amazon Key Continues the Trend of Letting Strangers Deliver When You're Not Home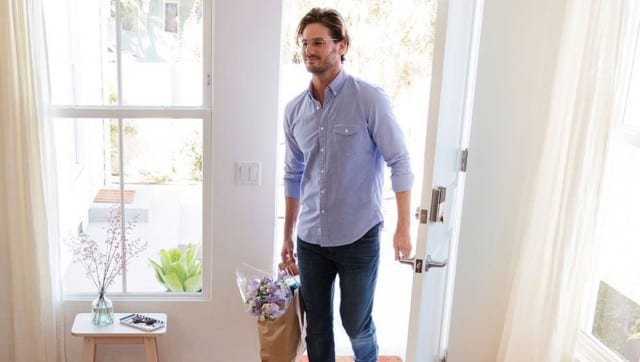 It's no surprise that retailers are rushing to compete with each other in providing the best, fastest, most convenient buying experience possible. Now, if you're not home to get your packages from Amazon, you don't have to worry. With Amazon Key, the courier can unlock your home and place your packages inside for you, which could come in handy when your holiday gifts start rolling in.
How Amazon Key Works
The good news is that Amazon Key isn't just handing over your house keys and allowing delivery personnel to wander around your home by themselves at will. According to a recent announcement from Amazon, the newest service works with its Cloud Cam and smart lock. The camera is connected to your home's Wi-Fi and communicates to the lock via Zigbee.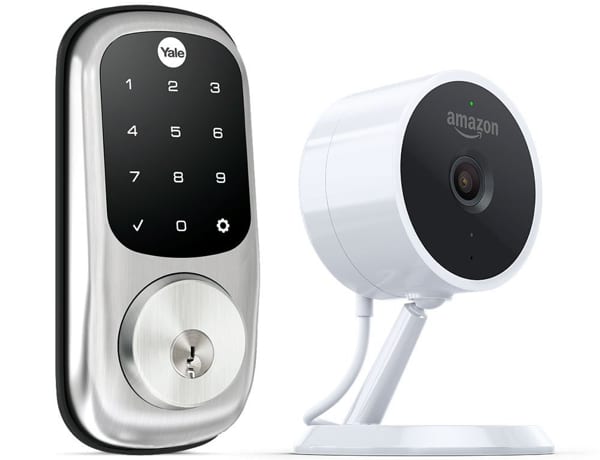 When the delivery person arrives at your home with your package, they scan the barcode as they normally would, which transmits the delivery request to Amazon's cloud. The cloud then sends a message to the camera, which starts recording and after giving permission, unlocks your door. The courier enters the home, delivers the package safely inside, and then with one final swipe, relocks the door on their way out.
The customer receives notification of the delivery, and to make you a bit more comfortable about letting strangers into your home when you aren't there, you'll get a short video of the drop-off.
Similar to Walmart's Newest Grocery Service?
The announcement of Amazon's new service comes just a couple weeks after Walmart's newest service offering grocery delivery when you aren't home. One of the biggest differences between the two services is that the Amazon service is simply for placing your packages inside, and not delivering and putting them away all the way in the kitchen. For some people, Amazon Key delivery might not seem as intrusive as a stranger trekking to and through your refrigerator.
Where to Get Your Amazon Key
This system works with well-known brands, but Amazon's own Cloud Cam is an important feature of the service. It's also a home security camera that you can connect to other Alexa devices, so even if you aren't interested in allowing it to lock and unlock your front door, it's handy for managing the rest of your smart home. It's currently available for $249.99, in 37 cities across the US. If you typically have problems with packages left unattended outside, especially during the Black Friday and holiday shopping season, this could save you some of the heartbreak and hassle that comes with lost or stolen packages.
Is Amazon Key handy or weird? Let us know in the comments!