What's the Future of Your Wallet? Check Out Apple Pay and the Apple Watch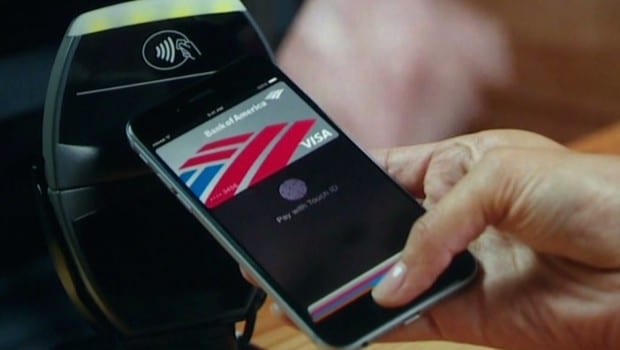 If you're reading this, I'm sure you've heard all the noise about Apple's newest products like the iPhone 6, 6 Plus, and the Apple Watch.  While these new products are very exciting, I'm most excited for Apple's announcement about Apple Pay, which finally makes use of NFC technology in your iPhone 6 and Apple Watch to attempt the impossible: replace your wallet.
Apple has partnered with over 220,000 retailers to enable shoppers to link their credit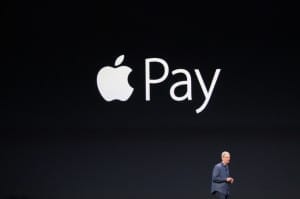 cards to their new iPhone 6s and Apple Watches, omitting swiping a credit card from the process.
Retailers benefit from this because it further separates users psychologically from spending 'money.'  If you had to hand over 100 $1 bills for a $100 purchase, you would feel like you were spending a lot more of your income than if you simply swiped a credit card.  Eliminating the swipe should further separate shoppers from that feeling.  Retailers would also see lengthy checkout lines sped up, since using NFC technology should take less time per transaction than cash or credit.  And, retailers that have to update their payment stations within the next two years because of new "chip and pin" credit cards would see the benefit of purchasing stations that accept NFC payments.
Credit card companies could benefit in the future by eliminating the need to send a card in the mail to the customer- they could simply upload the card to the user's phone.  This technology also eliminates lost cards, which adds costs and fraud possibilities.
The end user also benefits because it is convenient.  As someone who has 3 or 4 credit cards in his wallet at any given time, having all my credit cards in one spot without taking up any space in my pocket is a huge benefit to me.  And, with the ability to pair your Apple Watch to your iPhone for Apple Pay, it adds a feeling of security to me when making payments like this, as it's physically connected to my person.
Only time will tell if consumers accept this new form of payment.  What do you think of the newest Apple products, including Apple Pay?  Do you see yourself eliminating your wallet in the future?