What's Up With After-Christmas Sales? A Boxing Day Breakdown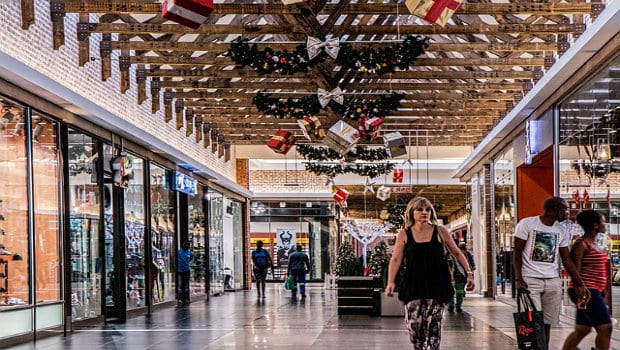 The holiday season is sale city, but if you think the deals are set to stop once Christmas has come and passed, you're in for a surprise.
The day after Christmas, sometimes called Boxing Day, is a popular sale day in the UK, Australia and Canada, where Boxing Day deals and frenzy can often rival American Black Friday sales. While we don't have the same post-Christmas sale fervor here in the US, stateside after-Christmas sales are becoming more prevalent every year.
So what's up with December 26 sales? How should you prepare? What should you look for? We polled our deal-expert editors and came up with a Boxing Day breakdown to help you navigate 2014's final sale.
Give the gift of gift receipts (and save your own).
In the US, the day after Christmas is the biggest returns day of the year. Although you might think that 14-volume American history book set was the perfect gift for your 11-year-old niece, be kind next year and include a gift receipt in every present you wrap. If you're headed to the mall today to exchange that fleece turtleneck your mother thinks "brings out the green in your eyes," here are some time-saving guidelines for returns:
Go early. The lines are gonna be long no matter what, but you can avoid a hefty wait if you get there soon after the store opens.
Make sure you check the store's return policy before heading out. Most retailers have a 30 or 60 day return policy, but others don't allow returns on sale items, and many electronics have a 15-day window for return. Double check the receipt to make sure your items are still eligible for return!
Bring your ID. Many stores will ask for identification to protect themselves from fraud or the return of stolen merchandise.
Stock up on clothes, shoes and outerwear.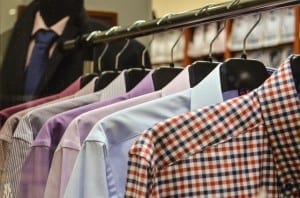 Of all the after-Christmas deals we posted last year, by far the most prevalent and popular were sales on apparel. For example, Kohl's had a blowout sale of up to 70 percent off dresses, UGG Australia offered discounts on their boots, Rue La La took up to 50 percent off their outerwear and Nordstrom took up to 60 percent off women's apparel. Retailers like Gap, 6pm, Macy's, Express and Nike usually have huge post-Christmas discounts and sales too, so if you've been meaning to upgrade your wardrobe, this is the time to do it on the cheap.
Home goods are the new black.
In addition to sales on clothing, expect to see big markdowns on home goods like towels, sheets, small kitchen appliances and even furniture! Last year, our most popular deal on December 26 was a 300 thread count sheet set for $16 from GearXS, and our second most popular deal was a Bon-Ton sale on down comforters. Even hardware retailers like Home Depot offered pretty spectacular post-Christmas savings last year, so get a head start on your home improvement new years resolutions and head to department stores like Macy's, Nordstrom and Kohl's to find ways to spruce up your humble abode for less today!
Expect big markdowns on beauty products.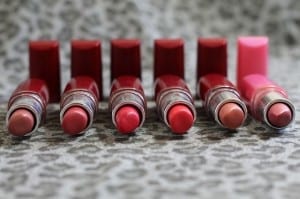 Makeup, lotions, soaps and hair products are typical after-Christmas sale items. Last Boxing Day, we saw sales on Yves Rocher anti-aging cream, 50 percent off E.L.F. Cosmetics, 10 percent off Nordstrom Beauty products, a whopping 75 percent off at The Body Shop and an extra 20 percent off sale at Sephora. The new year is often when beauty brands release their new collections, so the last few days of 2014 are a good time to stock up on last season's (perfectly good) remnants.
Don't count on Black Friday prices for electronics.
We've seen a few articles floating around that predict Black Friday-like sales on electronics after Christmas, but we aren't so sure about this. There were very few post-Christmas electronics sales last year, and of the deals we did see, few were even worth mentioning. Best Buy had some decent(ish) prices on the iPhone 5s, but with retailers like Walmart already offering great deals on this year's iPhone models, we doubt we're going to see anything too exciting coming out of Boxing Day. As for TV prices, last year's after-Christmas sales at Best Buy, Sears, Staples and Walmart did feature some TV deals, but they were not anything close to Black Friday prices. Don't be fooled by the hype: after-Christmas sales are great for apparel, beauty products and home goods, but not the best time to buy a new gadget.
 Will you be shopping for after-Christmas deals today? Let us know in the comments!