Where to Find Deals on Large and Wide Shoes for Men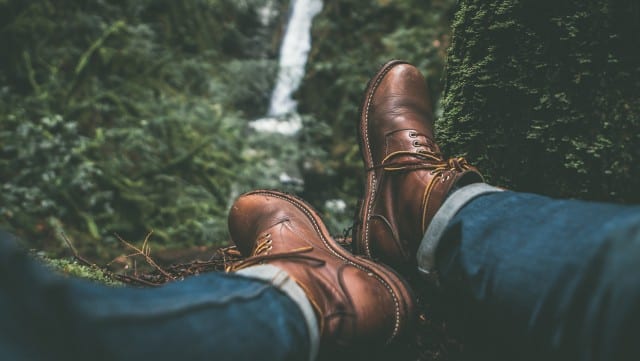 If you're a frugal shopper with large or wide feet, chances are you've found a deep discount on the perfect pair of shoes only to find that they don't come in your size. It's a common dilemma for Brad's Deals shoppers and we know how hard it is to find wide shoes for men and women.
Many brands only go up to a 13 or 14, and while the average American male wears a 10.5, many people have large and wide feet that just won't squeeze into the biggest size available.
If that's you, you're not alone. A lot of people have trouble finding large sizes, and research shows that only a quarter of people wear shoes that fit properly in size and width. What's more, wearing shoes that don't fit can have serious implications for your health, from foot lesions to neuropathy to ongoing pain. Poorly fitting footwear can even cause stress on your hips and spine.
But finding shoes that fit isn't a lost cause, and we're here to help. We're not going to tell you to spend an arm and a leg on custom footwear, either. Instead, we've rounded up some of the best sites for finding extra wide and large size shoes at a discount. So loosen your laces and tell your feet the good news – a more comfortable pair of shoes is on the way.
11 Stores with Deals on Large and Extra Wide Men's Shoes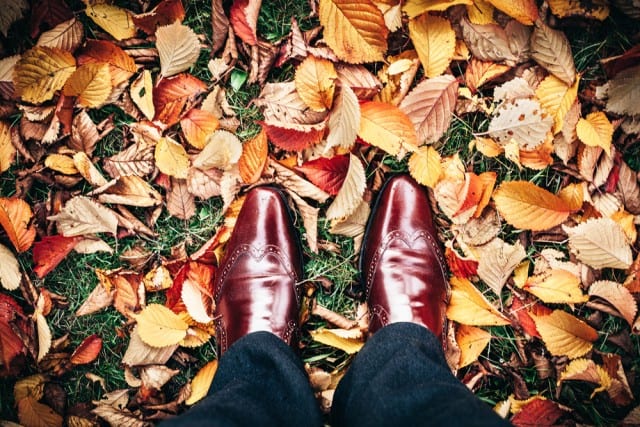 The discount outlet's e-commerce site actually has an entire page dedicated to large size shoes and another section for extra wide shoes. From there, you can filter the results by size and width. You'll find popular brands like Cole Haan, Clarks, and Dr. Scholls, along with athletic shoes from brands like New Balance and Saucony, many of which are available in sizes 14-16. The best part? While these shoes may have been pricey at one point, Nordstrom Rack offers discounts up to 80 percent.
This discount site allows you to sort by both size and width, and they've got shoes in stock up to size 20 with multiple widths. We even found a selection of UGG footwear in large sizes reduced up to 65 percent. Stock will vary depending on when you shop, but it's a great place to start.
Shoes.com offers free shipping on every order, and we frequently find coupon codes that will take up to 35 percent off their already-reduced prices. Sizes go up to 20 with extra-wide widths available. The site features brands like Converse, New Balance, L.B. Evans, and more.
Belk has great discounts on shoes up to size 18, and you can sort by size and width as well. We found great deals on Sperry, Skechers, Dockers, and more. And we frequently find Belk coupon codes that reduce the price even further. You'll also get free shipping on orders over $49.
New Balance makes great athletic shoes for men with large and wide feet, and this outlet site offers them at deep discounts. Sizes go up to 20 4E (Extra Wide) and discounts typically range from 20-50 percent. Check out their Shoes Under $45 section and filter by size to find some really sweet deals on shoes that fit.
This specialty site offers sizes up to 20 6E (Extra Extra Wide) and popular brands like Columbia and Keen. Discounts reach up to 40 percent, and it's definitely worth browsing the huge selection of styles.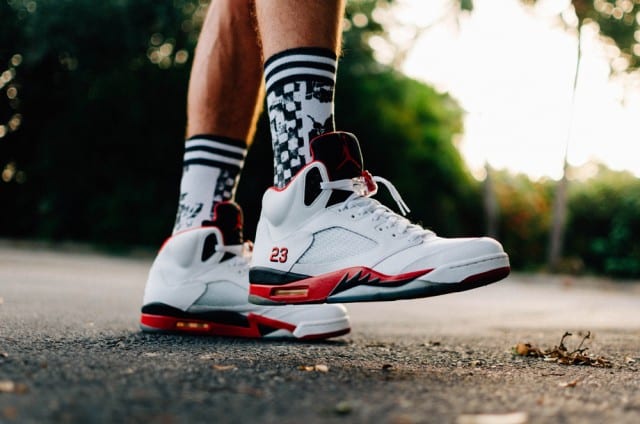 KingSize has their own line of shoes and also sells brands like New Balance, Propet, and Timberland. Sizes go up to 20 WW and you can easily filter by size and width. There are frequent sales and coupon codes, and you can even snag some deals on Big & Tall clothing while you're shopping.
Famous Footwear has an entire section dedicated to extra wide shoes with sizes that go up to 20. Shipping is free for members and there are frequent sales and coupons that make this site worth a look. It's a great place to find athletic shoes like New Balance and Propet in large sizes.
DSW carries hundreds of wide and extra wide shoes up to size 18. You can easily filter by size, and nearly every shoe is discounted when compared to department store pricing. There are frequent coupons and clearance sales as well.
This site frequently offers 30 percent discounts on shoes up to size 18. The selection isn't as large as other sites, but there are a variety of categories and brands represented, from Nunn Bush dress shoes to Adidas sneakers.
Amazon carries shoes up to size 20, but it can be difficult to find what you're looking for, since the selection is overwhelming. You'll need to visit the men's shoe section and select your size from the left-hand navigation. Prices often vary by size, and the same shoe may be sold by different retailers, so not all sizes will always be eligible for Prime. You'll need to click on the product to see what the price is for your size. It can be a good strategy to find the shoe you want on another site and then check Amazon for deals.
Don't get stuck paying full price just because you can't find your size in the store. There are plenty of websites that offer deals on extra wide and large size shoes, so you can find the perfect fit. Did we miss any of your favorite sites on our list? Let us know in the comments.