Why did Baby Stroller Manufacturer Maclaren File for Bankruptcy?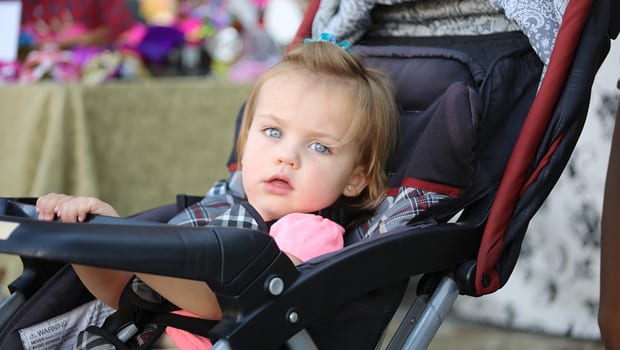 It's almost been two months now since popular British baby stroller manufacturer Maclaren filed for Chapter 7 bankruptcy. Had you heard about it? There has been almost no news stories about it, and barely any parent blogger website reactions. So, what gives?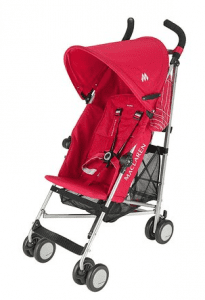 This company had it together. Or at least it seemed. They supported charities, were dedicated to environmental responsibility, they even had and used a Facebook page to connect with consumers. So what went wrong? Maybe it was a number of contributing factors, or maybe you can just blame it on the poor economy like everything else, but we bet Owen Maclaren -- founder of the company and inventor of the umbrella fold baby buggy, is turning over in his grave due the demise of his creation.
Though those that don't have children may not recognize the Maclaren name, think of it like when Kodak went bankrupt earlier this year. Ok, Maclaren hasn't been around since the 1880s, but they have been around since the 60's and are available for purchase all around the world. It doesn't matter if you're walking the streets of Chicago or Tokyo, you may see a Maclaren stroller roll by with a smiling baby in its seat. They've even had a stroller in partnership with Gap -- enough said.
What most people may remember about Maclarens, and certainly if you or someone you know owned one of their umbrella strollers three years ago, would be the Maclaren recall of 2009. After receiving multiple reports of exposed side hinges cutting off baby fingers, Maclaren and the Consumer Product Safety Commission (CPSC) recalled almost all Maclaren umbrella-style strollers sold in the US through 2009. That's a lot (almost one million) of strollers. This would probably terrify me enough as a parent to not buy another one of their strollers. I want my baby to grow up with all ten fingers! Could the company have reacted better to the recall and fostered better relationships with its customers? Could this bankruptcy really have stemmed from this one, albeit a big, recall? It all seems a little far fetched.
The bankruptcy numbers are there. According to daddytimes.com's research of the bankruptcy reports, Maclaren's parent company, American Baby Products, Inc., has almost no assets--under $60,000, including $13,000 in inventory and $12,000 in the bank, and well over $15 million in liabilities. And to top it off, the company's revenue plummeted 99.5% last year. But Maclaren is still marketing and selling strollers and other baby gear. Maclaren's home website has a section dedicated to news and press releases about the company and there is not one mention of their recent bankruptcy filings. Wouldn't you think a little PR is what they need right now?
What we can't seem to get past, is how quietly this seems to be happening. The company filed officially on December 29, 2011, almost two months ago. Sure, this isn't Kodak, but a national company filing for bankruptcy, Chapter 7 bankruptcy to be exact (the kind that ends in liquidation, not reorganization), should at least earn a small spot in national print news.
You can still find Maclaren strollers everywhere, including popular baby retailers like Babies R' Us and Amazon. We found a great deal here on one of their most popular strollers on Diapers.com.
Will strollers be flying off the shelves at incredibly low liquidation prices? Will you be buying one for the right price or are your child's right hand digits too priceless? Tell us what you think!