Travel Tuesday: Why Not All Resort Fees Are Bad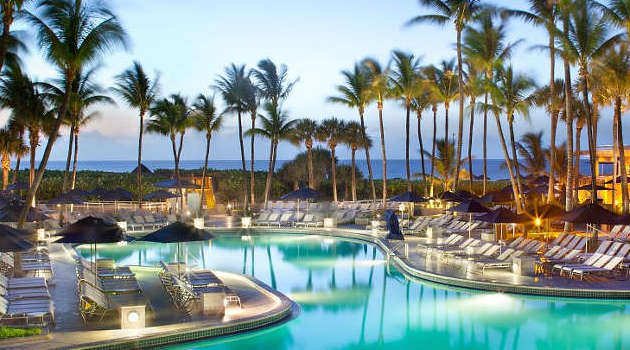 If you have stayed in a Las Vegas hotel in the past five years, most likely, you've paid a "resort fee."  That pesky $10-$30 charge per night for services that you may never use... long distance calling, the New York Times, or wifi.
I'm no fan of a resort fee.  It's a tricky way hotels are squeezing more profits out of their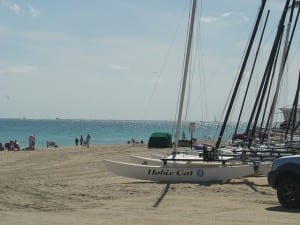 guests... and keeping room rates artificially low when you search.  Since each hotel charges a different rate for their resort fee, you don't know which hotel is actually the "lowest price," if that's your search criteria for a vacation in Vegas.
Many other vacation destinations are catching on to this... and there's largely no way around it.  Even some casino resorts in Vegas (like the Wynn) make their elite guests on comped stays pay the daily resort fee.  So, I wasn't surprised when I checked into Marriott's Harbor Beach Resort & Spa this weekend on a layover in Fort Lauderdale traveling back from my trip to Colombia.  A 40,000 point reward stay (using points I received from the Chase Marriott 70,000 point offer), the night would have been over $500 a night.  My Silver status (obtained by just holding the card, by the way) also granted me a free upgrade to an oceanfront room, which was $100 more per night this particular stay.  So, I feel good getting a 1.5 cent redemption rate for each Marriott point (I value them between .07-.09 cents per point).
The resort fee per night is $25.  That's pretty steep, but then they handed me a flyer that showed me what I would receive:
2 Free Welcome "Signature" Drinks (Turned out to be Mojitos, enjoyed oceanside)
Wifi
2 Free Fitness Classes per Day
1 Free Hour of Non-Motorized Watersport Rentals (like paddle boarding, boogie boarding)
Snorkel Mask and Fins per day
2 bottle waters per day
1 Beach Umbrella per day
2 Beach Mats
1 Hour of Tennis per Day
Unlimited Domestic Long Distance Calling
So, while I'm not a fan of resort fees in general, I feel like this $25 charge gives the guest a lot of value, especially for me who was staying only one night.  Other resorts should follow Marriott's lead to provide guests with actual value they could use in resort fees, not just wifi and "spa access," which should be provided free of charge to begin with.  While I would rather "pay as I go," I will say that this particular resort made me try some things I normally wouldn't, like boogie boarding.  And that's not such a bad thing...