7 Reasons Why We All Need Black Friday in July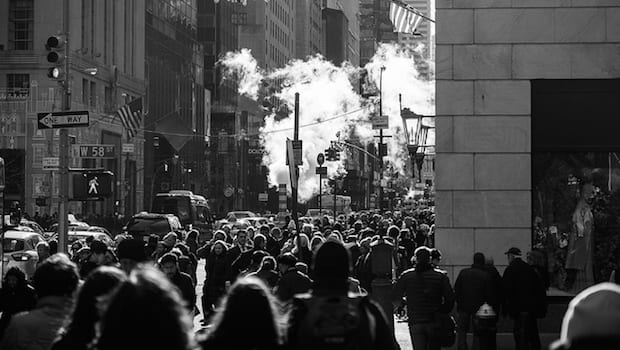 Black Friday is a day that divides the nation. Some love it for the thrill of the chase, the rush of pushing past a crowd to get the best possible deal, and the satisfaction of finishing holiday shopping before December hits. Others despise the very concept, and see the day's shopping frenzy as an example of everything that is wrong with modern society.
But no matter what side of the issue you're on, you can probably agree on one thing: Black Friday happens just once a year in November, right? Wrong! That's right folks, Black Friday is back, without so much as a roast turkey or pumpkin spice latte in sight! As summer hits a high note, many retailers are celebrating Black Friday in July, and slashing prices on everything from electronics to apparel.
Are these deals truly on par with the prices seen in traditional Black Friday sales? Maybe not, but for lovers of all things shopping-related, they're still pretty exciting. Here are seven reasons why Black Friday in July is actually the best thing ever:
1. You shouldn't have to wait until November to start your holiday shopping.
Why not get it out of the way now? You'll be the envy of all your friends and family as you spend November and December casually lounging on your couch eating Christmas cookies and watching them run around frantically trying to snatch up all the hot holiday items that you've had stashed away in your closet since July.
2. You won't have to worry about being trampled to death at the mall.
Contrary to popular belief, death by Black Friday stampede is not a common occurrence. According to the aptly named Black Friday Death Count, in the history of the shopping holiday there have been a total of seven deaths and 98 injuries--all mostly unrelated to the frenzy of the sale (car accidents, heart attacks and pepper spray incidents make up the bulk of the injuries). Still, November's Black Friday crowds are always pretty intense, so if you're not a fan of being in close contact with hundreds of eager shoppers, stick to Black Friday in July. The crowds will be a lot more manageable, and your risk of being flattened under the feet of thousands of Tickle-Me-Elmo crazed moms won't be much higher than normal.
3. You'll be hard-pressed to find a store that runs out of what you want to buy.
Black Friday merchants often purposely stock a limited number of sought-after holiday items, which means if you really want something, you'll have to make sure to get there first or you might miss your chance. Since being first to a Black Friday sale has come to mean camping outside the mall for three weeks in advance, if you don't have that kind of time on your hands, all the good deals could be gone before you get there. Luckily, Black Friday in July has yet to attract the kind of shopping fanatics who populate Best Buy parking lots come November, plus, most of the BF in July sales feature online deals too, so you can snatch up all your favorite items without having to change out of your PJs.
4. It's a great excuse to listen to otherwise seasonally-inappropriate holiday tunes.
Who says you can't jam out to "Frosty the Snowman," "Baby it's Cold Outside" or "Santa Baby" in July? Put on some festive holiday tunes while you shop to get yourself in the gift-giving mindset. Sure it might be 110 degrees outside, but anyone who scoffs at your musical choices is just jealous. After all, "Jingle Bell Rock" is a classic that should be enjoyed year-round.
5. Your shopping won't force retail workers to miss a family holiday.
In 2007, the average Black Friday retailer began its sales at 5:13 AM on the Friday after Thanksgiving. In 2014, the average Black Friday sale began at 5:43 PM on Thanksgiving Day, with some stores opening as early as noon! As a result of this Black Thursday trend, thousands of retail workers across the country have to skip Thanksgiving dinner with their families and instead regulate the aforementioned stampeding crowds. If you don't want your shopping habits to contribute to this problem, stick with Black Friday in July, an event that doesn't force anyone away from feasting and family on a national holiday.
6. You could use some practice for the real thing.
There are some die-hard Black Friday shoppers out there, and if you want to compete with the best of them, you're gonna need some serious practice. Think of Black Friday in July as the minor leagues: do well enough, and you might just make it to the majors. So throw on your most comfortable pair of leggings, slap your hair back in a messy bun, and double-knot those running shoes. There may not be a crowd at the mall today, but come November, you'll be glad you memorized Target's layout and found that shortcut to electronics in the girls' shoe section.
7. You might as well host a Thanksgiving in July to kick off the shopping extravaganza.
Thanksgiving is my favorite holiday, because THANKSGIVING FOOD, YO. Alternately summer is my favorite season, because barbecues, obviously. If you're going to be shopping like it's Black Friday, you should prepare by eating accordingly, so why not give your favorite Thanksgiving dishes a summer spin? It takes less than 15 minutes to cook a whole turkey on the grill, as opposed to the hours it takes in the oven. And who doesn't want to tuck into a sky-high plate of Thanksgiving grub in the sun on the patio? If Black Friday can happen in July, can't Thanksgiving be a twice-a-year kinda thing?
Want to get the best deals at this week's Black Friday in July sales? Head over to our BF in July deals collection and save from the comfort of your own home!
Cover photo via Flickr user Frank Tasche.