8 Fool-Proof Ways to Brighten Up Your Cold, Dark Winter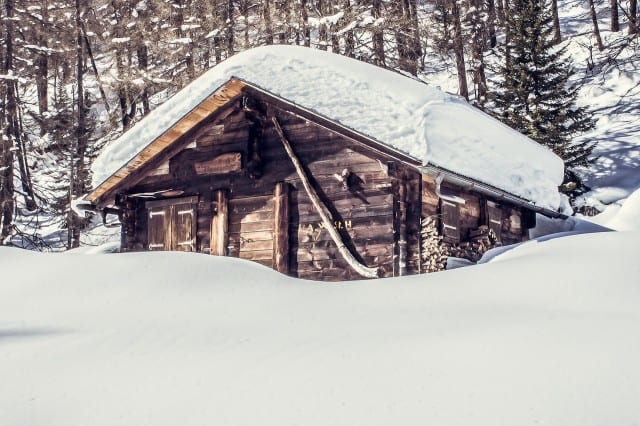 Yes, it's true. It's only January. And if you're not currently in southern California or Hawaii, the reality is that winter and all of its cold and snowy glory will be sticking around for a few more months. But that doesn't mean you need to give in to a restless stupor. Read on to find out ways to claim victory over cabin fever.
Cook Up a Storm
There's a reason comfort food is associated with the cold weather. There's no better time to come inside to the smell of a pot roast, chicken and dumplings, or a hearty minestrone. Plus, you won't feel pressure to head to the beach in your swimsuit anytime soon after consuming it. Check out big department stores like Macy's or Bon-Ton for discounts on all things kitchen and cooking.
Game Night
Has the guilt of non-stop streaming finally gotten to you? Or has all the time indoors made you itch for a little competition? Break out the old Scrabble, Life, or Connect Four or give the more contemporary games like Catan Jr. or Harry Potter Hogwarts Battle a go. Check out places like Toys "R" Us for a wide variety of games.
Movie Marathon
Who are we kidding? Streaming movies or your favorite shows is the best. Go ahead and indulge with a lazy movie day, movie night, or both. Grab a throw blanket, some popcorn fixings, and your favorite classic.
Organize
If you're forced to stay inside, might as start spring cleaning a season early. Just about every big box store has organizing containers in their line of inventory. But for for a more customized approach, somewhere like The Container Store should help you achieve your goals. Not sure where to star? Check out our comprehensive list of ways to organize your house on a budget.
Home Improvement Projects
Has that hideous yellow paint in the basement been hurting your eyes since you moved in? Grab a brush, paint, and your favorite podcast to do it up right. Places like Lowe's has tons of paint, painting tools, and all things DIY tools to choose from.
Go Outside — Yes, Really!
If you can't beat 'em, join 'em! Discover the fun that comes along with multiple feet of snow. Find your favorite neighborhood hill (and your inner child) and sled down it like you did when you were 10. If you're into more grown-up activities, skiing and snowboarding are always an option. Places like Eddie Bauer and Eastern Mountain Sports are never short on cold-weather gear. Ice skating is another good bet and places like Dick's Sporting Goods tend to have a good amount of skates on hand. Never learned any winter sports? Grab a good book (see above) and head to ski lodge with a cup of hot cocoa.
Give in to the Beach
If you've attempted to be a good sport about winter, or just know yourself well enough to know only sunny and 82 degrees will do, hop on a plane and head to your favorite warm-weather destination. If you avoid the first week of January, you can typically find good rates to the Caribbean, Mexico, and Jamaica in the winter months.
How to you make the most of winter? Let us know in the comments below.
Related Coupons: