World of Hyatt Extends Status Until 2022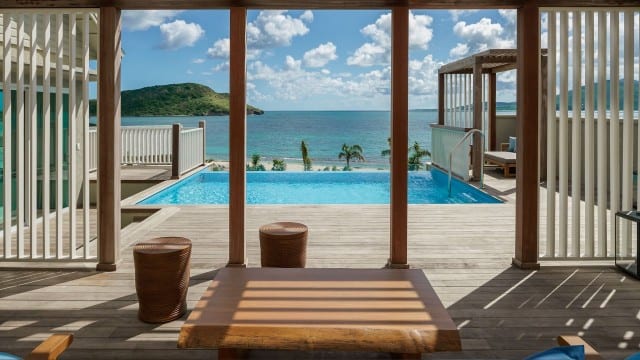 The Coronavirus epidemic has upended the travel industry, especially for frequent travelers. Many travel brands have been slow to unveil what exactly they plan to do about elite status earning in 2020, given the rapidly changing situation. Today, the World of Hyatt unveiled their plans for elite members, as well as those holding free night certificates, and will be extending status into 2022. Let's take a closer look at their latest announcement.
World of Hyatt Elite Status Extended Until February 28th, 2022
If you're a holder of elite status (Discoverist, Explorist, or Globalist) in the World of Hyatt hotel program, your status would normally expire on February 28th, 2021. Now, your status as of March 31st has been extended until February 28th, 2022. That's an extra year of elite benefits and I commend Hyatt for taking early action on this as it's not certain how much we'll get to travel this year. By making things simple for frequent guests, we're likely to continue staying at Hyatts once we are able to do so.
Hyatt follows Hilton in offering elite benefits extensions. Marriott has only extended status for those in China, Hong Kong, Macau, and Taiwan. IHG has reduced status earning requirements for this year. However, I expect updates to these policies as we move forward into our new normal.
Free Night Certificate Expiration Extended
Hyatt allows guests many opportunities to earn free night certificates.
You receive one Category 1-4 free night certificate per year for holding the World of Hyatt Credit Card.
One Category 1-4 free night certificate after staying 30 nights
One Category 1-4 free night certificate every five brands you stay at (up to 3 of these per lifetime, since there are 17 brands.)
One Category 1-4 free night certificate for spending $15,000 in a cardmember year on your World of Hyatt Credit Card.
Finally, you earn one Category 1-7 night for staying 60 nights and earning Globalist status.
Now, all of those certificates set to expire from March 1st-December 31st, 2020 will be extended to December 31st, 2021. Note, your certificates will not reflect this change until the month of expiration, no later than the 20th of that month. For example, I have a certificate expiring April 4th, 2020. I expect the new expiration date to appear by April 20th.
Hilton has also extended certificates already until August 30th, 2021, while Marriott has extended suite night awards until December 31st, 2021. Free nights earned from the Marriott credit cards have only been extended until January 31st, 2021.
Points No Longer Expiring Until December 31st, 2020
Points normally expire on a rolling basis for Hyatt after 24 months of inactivity. That has been paused until December 31st, 2020. If you're looking to save your points from expiring while you're at home, consider transferring points from Ultimate Rewards, earning points from the World of Hyatt credit card, or transfer them to another World of Hyatt member for free.
Added Flexibility for Hotel Reservations
Hyatt has extended its flexible change policy to any booking, made between April 2nd and June 30th, 2020, to be completely changeable and cancellable, including non-refundable reservations. You must make changes 24 hours prior to arrival.
Overall, these are excellent, customer-centric changes made by the World of Hyatt team. I'm a Globalist member and am very happy I no longer have to stress about my status this year. Does this move make you more loyal to Hyatt?