What To Do Now if You Booked a Flight on WOWair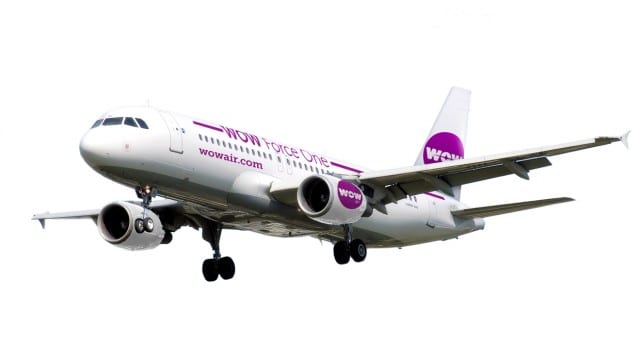 If you're one of the hundreds stranded at the airport today due to WOWair shutting down, or were planning to fly them in the future, we hope this post can help alleviate some of your travel woes. And, we'll let you know about some tips you can use for future trips to protect yourself for unforeseen airline shutdowns.
WOWair ceased operations overnight on March 28th, and hundreds of passengers at the airport who planned on flying the airline are currently without flights to or from their destinations. If you are one of those passengers, read on.
What To Do If You Were Flying WOWair
Currently on Your Trip?
If you are currently on your trip on WOWair and are returning between March 28th and April 11th, Icelandair and Virgin Atlantic has really stepped up and offered super discounted fares for passengers on its flights. Fill out the form on the landing page before proceeding.
You can fly from Iceland to/from Europe for $60 plus taxes (destinations: London, Copenhagen, Frankfurt, Amsterdam, Berlin, Brussels, Dublin, Paris, Hamburg, Glasgow, Helsinki, Oslo).
You can fly from Iceland to/from North America for $100 plus taxes (New York, Washington, Boston, Toronto, Edmonton).
For flights between North America and Europe (or vice versa) you can buy flights for $160 plus taxes.
To book contact:
Iceland or Europe, call +354 50 50 200
North America, call + 1(800) 223 5500
With phone lines likely slammed, you can also book via social media:
Facebook Messenger: m.me/Icelandair
Twitter: @Icelandair
If Icelandair won't work for you, try calling your preferred airline and ask about a "rescue fare." So far, we've heard that Virgin Atlantic, Aer Lingus, XL Airways, Norwegian Air, Wizz Air, and EasyJet all have stepped in to help affected passengers.
Were You Flying WOWair in the Future?
First, call your credit or debit card company to dispute the charge on your card, so a refund is issued. This should be covered. If you booked through a travel agent or third party, reach out to them to begin the process.
WOWair may be responsible for compensation to you as well due to European law, but since the airline is filing for bankruptcy, any claim will likely have to go to future creditors.
To rebook your flights, unfortunately if you did not have travel insurance, you will have to rebook on your own. Cheap fares can still be found for summer, however. We recommend using Airfarewatchdog for all your searches.
How Can I Cover Myself for Future Trips?
Having the right credit card can help you greatly in situations like this. For one, if you are currently on your trip and are delayed, many cards cover delays as short as 6 hours. In addition, if a trip is cancelled by the airline, cards like the Chase Sapphire Preferred card offer up to $10,000 in coverage per trip. Refunds on a credit card should be similar across the board in case an airline shuts down.
However, if you require more coverage, travel insurance may be necessary. I've liked using Allianz travel insurance.
We're sorry if you're having issues traveling due to WOWair. We hope this quick guide can help you get to your final destination!