36pk Amazon Basics AAA Batteries $13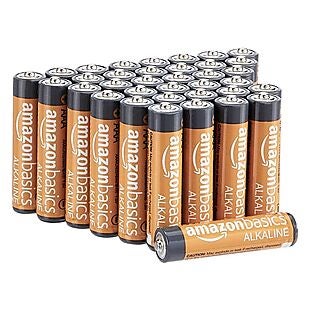 Get it at Amazon
Details
This
36-Pack of Amazon Basics AAA Batteries,
originally $16.80, is currently $13.01 at
Amazon
. A 36-pack of Duracell AAA batteries costs $40! This is also a better deal than what you'd get with lower-tier batteries. For example, an 8-Pack of
Great Value AAA Batteries
is $3.68 at Walmart, which gets you each battery for $0.46. With this deal, each battery is $0.36. Shipping is free with Prime or when you spend $35. Otherwise, it adds $5.99.