60% Off Sharpie Ultimate Collection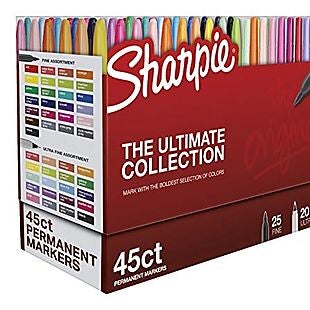 Get it at Amazon
Details
Back in stock!
This 45-count
Sharpie Ultimate Collection
drops from $72.99 to $29.98 at
Amazon
, saving you nearly 60% off the regular price. Walmart matched this deal, but it's at least $60 at places like Michael's. You're getting 25 fine-point and 20 ultra-fine point markers in an assortment of colors. Shipping is free with Prime or when you spend $35. Otherwise it adds $5.99.