Diamond-Accent Unicorn Necklace $25
Brad's Deals Exclusive
Free Shipping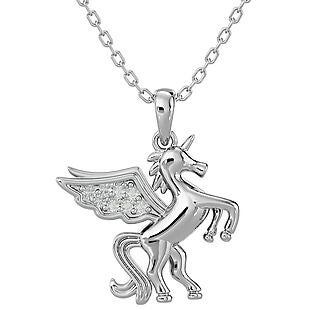 Get it at SuperJeweler
Use the following coupon code at checkout and follow the instructions in the "How to get it" section on this page.
Details
Exclusively for our readers, this
Diamond-Accent Unicorn Necklace
drops from $99.99 to $24.97 when you add the code BD75 at checkout at
SuperJeweler
. This is the lowest price we could find based on a similar necklace. The necklace is platinum plated.
How to get it
Add the code BD75 to drop the price.