Brad's Days of Deals
It's that time of year again! We're ready to help you kickstart your holiday shopping with a new, handpicked deal every day.
---
This year more than ever, we know the holidays may look different for some. With tightening budgets, skyrocketing prices, and loved ones to buy for, we'll do our best to help you score some great deals on things for your family (or yourself!) this holiday. So we'd love to introduce you to Brad's Days of Deals!
What is Brad's Days of Deals?
Brad's Days of Deals will take place November 1, 2022 through December 10, 2022. Each day, you'll find a new deal handpicked by our team at an unbeatable price from our retail partners. Our team has worked diligently for months to make sure we can bring you the best prices on items we think you'll love.
You'll see deals on home goods, electronics, jewelry, toys, and more! Be sure to check the deals early because some only last for one day and good deals will go fast.
Deals to Expect
We've got a variety of deals to share with you this year and we're pretty excited about it. This year our experts selecting the deals are also taking into account shipping speeds to ensure you receive the items in a timely manner. For a sneak peek into what to expect, here are just a couple of our favorites.
12 Bottles of Wine for $75
Custom Ornaments $11 Shipped
1ct Diamond Bracelets + Free Hoops $45 Shipped
Save All Season
Our hope is to help you spread your holiday budget out over a few weeks rather than splurging on a few select days in late November. Along with these daily deals, we'll also be scouring the internet every day for other great deals to help you save.
To stay on top of Brad's Days of Deals and all of our other great bargains, be sure to download our free app. Setting up a deal alert can also help you snag a discount on an item for the holidays as soon as it goes on sale.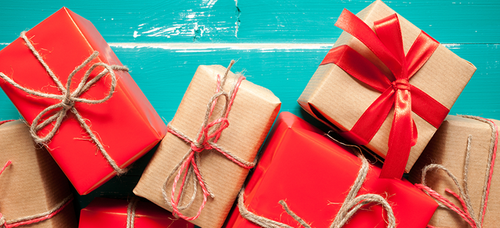 Holiday Shopping Guide