Celebrate 7-Eleven Day with 8 Days of Freebies!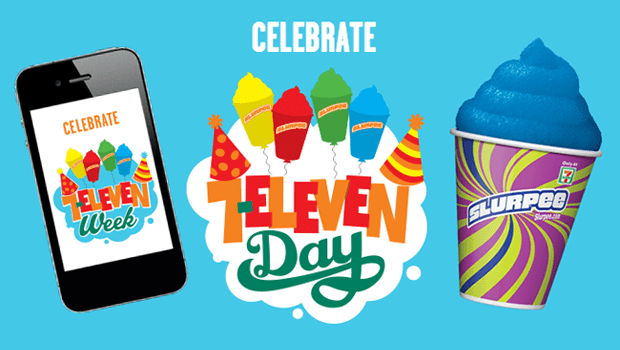 Happy 7-Eleven Day! In the heat of summer, a cold drink is always a welcome treat, so what could be better than a free Slurpee? In honor of 7-Eleven's 88th birthday, the convenience store is giving out freebies for eight straight days, starting on 7/11/2015.
To kick off the celebration, make sure you treat yourself to a free small Slurpee from any participating 7-Eleven location tomorrow, July 11. You can grab one anytime between 11 a.m. and 7 p.m. at participating locations—no coupon or purchase required. Use 7-Eleven's store locator to find your closest store.
7-Eleven plans to hand out millions of Slurpees on its birthday. The company started giving out birthday Slurpees in 2002, but this is only the second year they've stretched out the tradition a full week.
This year, from Sunday, July 12 to Saturday, July 18, 7-Eleven customers can get up to $2 worth of free food or drinks every day with the purchase of a 7-Eleven drink (like a Slurpee, Big Gulp or coffee). To take advantage of these additional freebies, you'll need to download 7-Eleven's app and show it to the clerk each day.
Slurp up and enjoy!