Summer is Here! Shop the Best Memorial Day Sales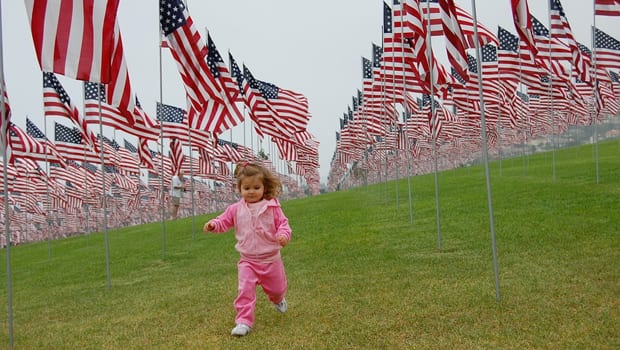 I can smell the burgers already, mixing in with the intoxicating scent of real fresh air and a hint of sunscreen.  I can feel the sun, the heat, and the thick lawn underneath my feet. It's finally not just a daydream! Memorial Day weekend is here! I will finally be able to relax on my parents' patio for three whole days! I can't stop using exclamation marks!
Time to skip the indoors in favor of the outdoors, because with the arrival of Memorial Day weekend, comes the much anticipated arrival of summer. Personally, I cannot wait to gather with family and friends for some good old fashioned American food. But, as a deal hunter, there is something else exciting about this weekend – the sales. The sales. Did you hear me? SALES! Here are some of our favorite sales and deals for your outdoor space this Memorial Day weekend.
Home Depot has a collection of deals to choose from for their Memorial Day Event Savings. Select patio sets are up to 50% off, select outdoor lighting is up to 60% off, and pool accessories ship for free. Plus, Home Depot has a variety of deals on a variety of Toro lawen mowers. We like this Toro 22 inch Kohler Self-Propelled Mower, originally $319, now $294. Now you can keep your lawn perfectly manicured, just like my dad. (Well, maybe not just like him. He still has the best lawn on the block!)
Crate & Barrel takes up to 30% off their collections of outdoor furniture, including coordinating cushions and pillows. I love love love this furniture. The quality can't be beat, and the style will transform any backyard into an outdoor living paradise – my favorite kind!
Pottery Barn Kids offers free shipping and takes around 25% off its collection of super fun sprinklers, pools, outdoor toys, and more. As a child, I would have loved this Castle Inflatable Pool, which drops from $199 to $149. Actually, I would still love it now. I'm still a princess, right? A princess needs her castle!
Through this weekend, Pfaltzgraff takes an extra 20% off most items with code SALUTE. You can also take an extra 25% off one item with stackable code AFFPFZ25OFFONE. They have a great selection of barbeque accessories, which I will need if I want to get that burger this weekend! Ketchup and mustard, anyone?
Finally, here's a special deal just for our readers! This 16 Inch Outdoor Misiting Fan drops from $149.95 to $124.95 with our code BRADSFAN at Air-n-Water. With scorching hot temperatures forecasted for much of the country this weekend, this couldn't come at a better time. I'll just be over here, standing in front of this fan like a dog, thanks!
Do you want even more sunny summer steals? Sign up for Brad's Daily Alerts today to get the best daily deals delivered to your inbox!