National Donut Day: The Only Guide to Choosing a Free Donut You'll Ever Need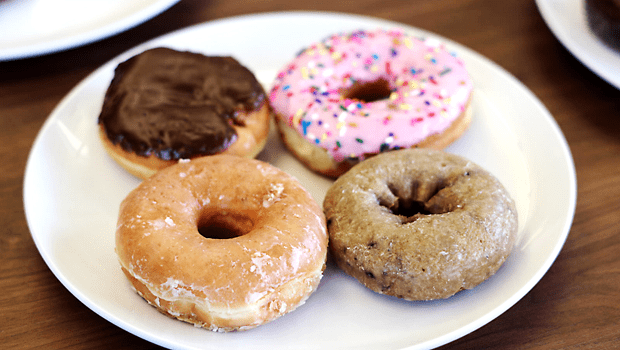 It's that glorious time of year again! The sun is shining, the birds are chirping, and this Friday, June 5, donut lovers across the country have a whole day to celebrate their favorite hole-y treats. That's right, folks, Friday is National Donut Day, are you ready?
With so many donut varieties out there, choosing the right kind to celebrate with can be a task in itself. Are you a fan of sugar coating? Chocolate frosting? Creme filling? If your head is swimming with the weight of this decision, don't worry. The hardworking folks here at Brad's Deals put together a flow chart to help you make the right choice, found a bunch of places where you can pick up a free donut on Friday AND spent a day at the office having a VERY scientific donut taste test. It's a tough life, but someone's gotta live it.
Now that you know which donut to get, here's where you can grab 'em up for free...
14 Places to Get Free Donuts on National Donut Day 2015
Cumberland Farms - Buy a coffee or Chill Zone beverage, score a free donut.
Daylight Donuts - Grab a free donut at participating locations.
Dunkin Donuts - Free donut with the purchase of a beverage.
Bennett's Fresh Roast - Get a free glazed or cinnamon sugar donut with the purchase of any size coffee.
Entemann's - Enter to be one of 100 people who will get a FREE year's supply of Entemann's donuts! For every entry received, Entemann's will donate $1 to the Salvation Army.
Fractured Prune - Free delicious OC Sand donut at participating locations!
Honey Dew Donuts -- Get a free Mocha Madness donut when you buy any medium drink.
Jiffy Lube -- At participating Jiffy Lube locations in Houston, Philadelphia and Florence S.C., you can get a free tire air pressure check and a complimentary donut.
Krispy Kreme - Get a free donut of your choice!
LaMar's - Every donut with a hole is free! Limit one per customer.
Perk's Donut Bar - Free custom donut with no purchase necessary!
Shipley Donuts - Get your free glazed donut between 5am and 12pm at participating locations. A portion of the day's proceeds to go the Salvation Army, so maybe buy a second one, you know, for later.
Stan's Bakery - Free donut to anyone! Limit one per customer, of course.
Winn-Dixie - Grab a free powdered donut hole at any of Winn-Dixie's in-store bakeries (and the in-store bakeries of BI-LO and Harveys, which are owned by the same company) throughout Alabama, Florida, Georgia, Louisiana, Mississippi, North Carolina, South Carolina and Tennessee.
Now on to our...
Very Scientific Donut Taste Test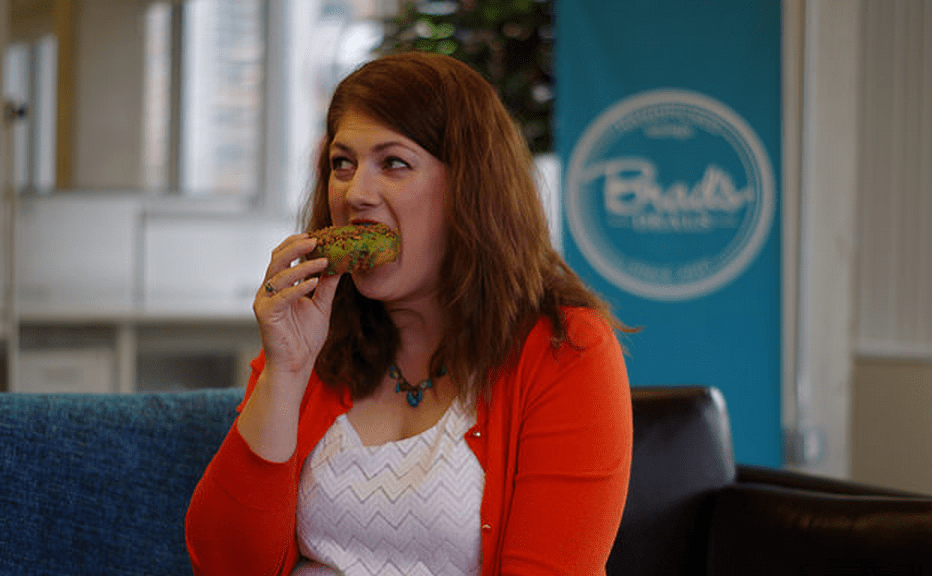 Rebecca enjoyed a hipster-approved pistachio donut. "I chose it because it's bright green," she said. "Because green! It tasted like awesomeness. And pistachios."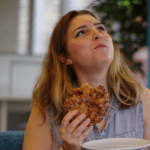 Caroline nibbled her way through an entire rhubarb apple fritter, stopping only to stare up at the heavens, silently thanking them for bestowing this delicious gift upon the human race.
"It was sweet and crunchy and squishy in all the right ways," said Caroline. "I will cherish the memory of every last bite until my dying day."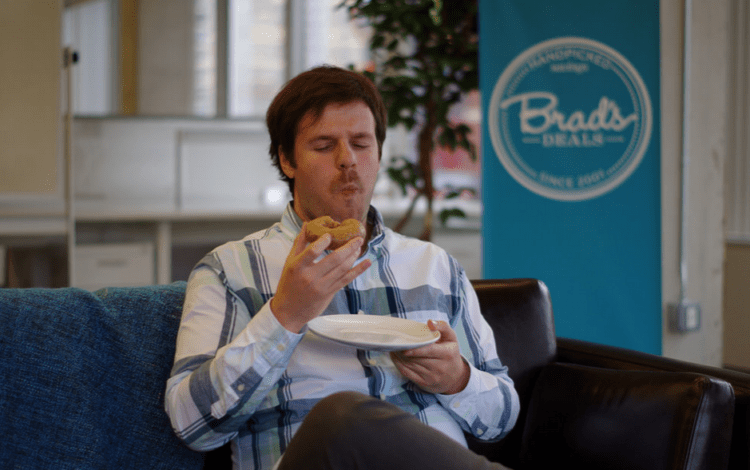 Sean happily munched a blueberry cake donut, closing his eyes to let the fruity flavor wash over him in a sugar-packed wave of ecstasy.
"The blueberry cake donut is simple, but it never disappoints. Also, it counts as a fruit, right? Right??"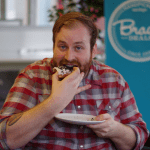 Noah was thoroughly impressed by the unique flavor pairing presented by his Oreo donut. Sweet and creamy with just the right amount of crunch, Noah is very much on board with this baby.
"Pastries are always best with crushed up versions of other pastries inside of them."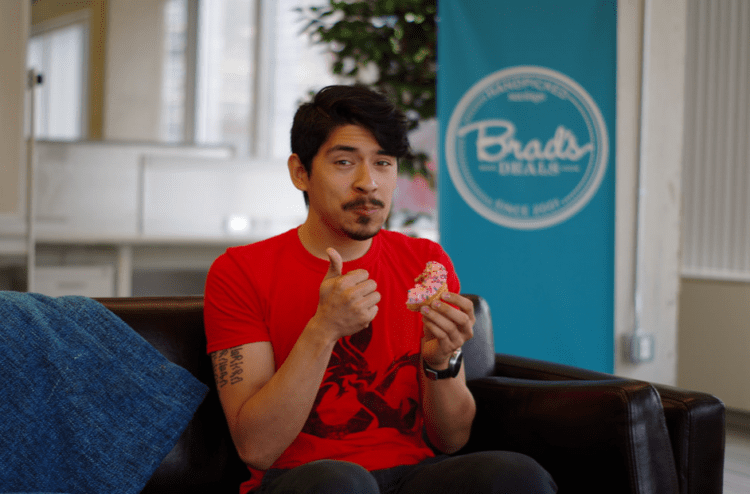 Keith was more than happy to try out a classic frosted yeast donut with rainbow sprinkles. And it did not disappoint. He would have given it two thumbs up, but he was using his other thumb as a donut holder. It happens.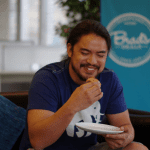 Andrew found this bacon pineapple donut to be a surprising tornado of sugary, savory and citrusy flavor that was like nothing he'd ever tasted before.
So what were his very first thoughts upon biting into the exciting pastry? "Mmm...bacon. Oh! what are you doing here pineapple?" Sounds about right.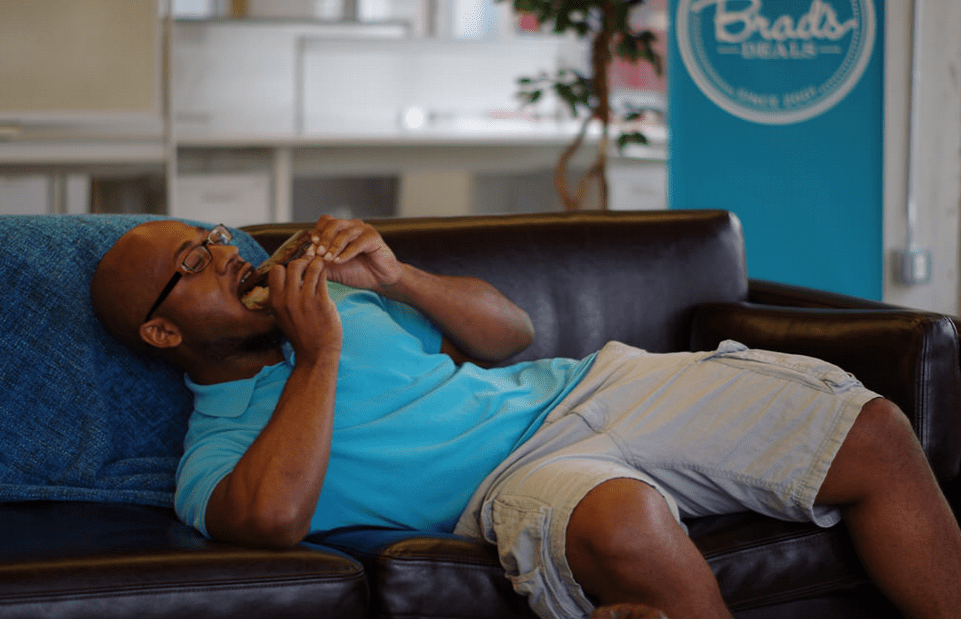 Michael was quite literally knocked over backwards by the sheer size and sweet, delicate flavor of his chocolate-iced yeast donut.
"I was only given five minutes to eat the donut," lamented Michael. "Five minutes was not enough time with the donut. Five minutes is never enough time with a donut."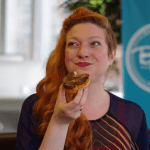 Lauren smiled like a maniac as she chomped down on her classic Boston creme donut, wracking her brain to come up with what amazing deed she must have done to deserve this tasty treat.
Eventually she decided, like Maria and Captain Von Trapp before her, that somewhere in her youth or childhood she must have done something good.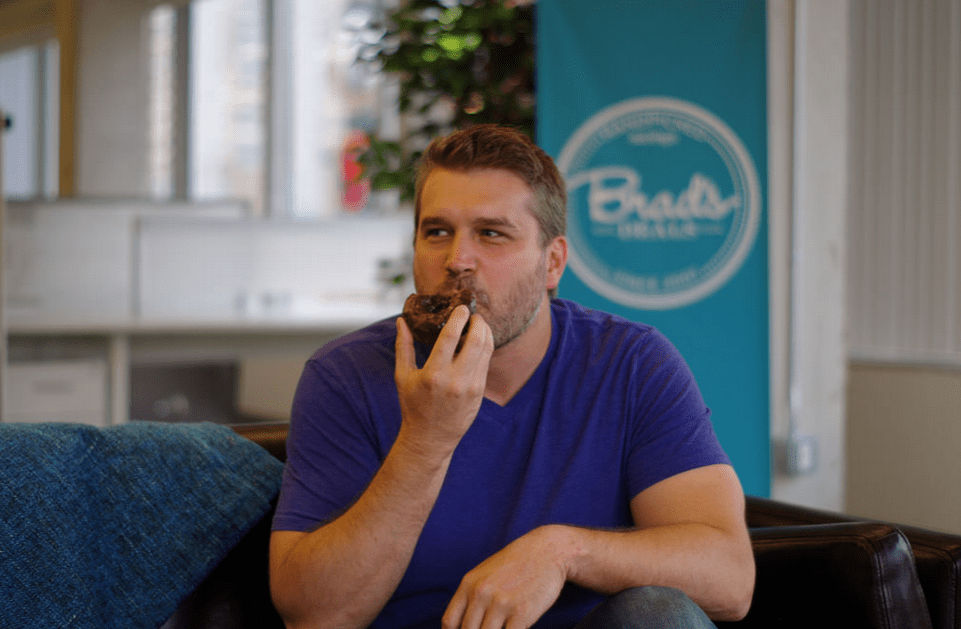 Louie chowed down on this iced chocolate cake donut with a look of sheer satisfaction usually reserved for career mountain climbers who have finally reached Everest's snowy summit.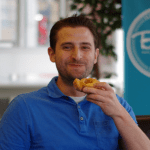 Jeff enjoys the finer things in life, which is why his choice of an old fashioned cake donut was no surprise to anyone.
Old fashioned donuts might have weird ridges sticking up from the sides, and they might not have the glamour of a trendy, modern donut, but if Jeff's face is any indication they're still as delicious as any donut could ever hope to be.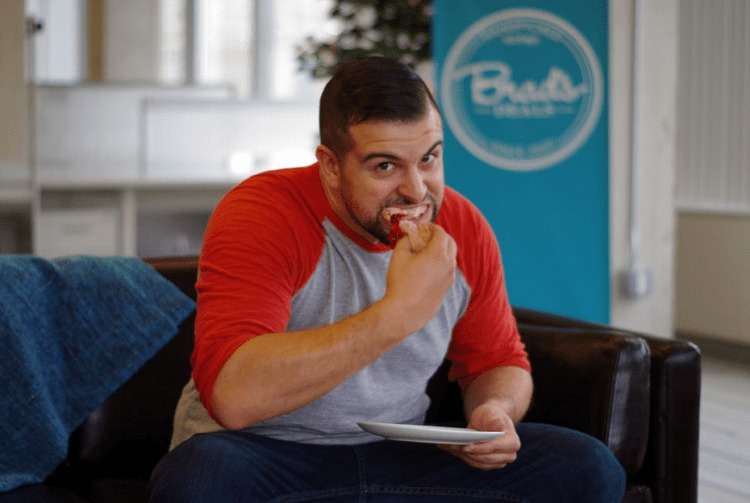 Sticky red blobs of strawberry preserves burst from the center of Max's jelly donut as he took his first tender bite. But Max, never one to shy away from a challenge, finished the donut without getting so much as a spot on his fresh baseball tee.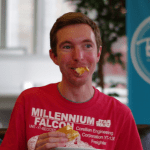 Ben's joy upon biting into this plain glazed donut was palpable. Plain glazed is a classic flavor, one which has a soft spot in the hearts and minds of millions across the globe.
Just look at this picture and tell me you don't want to jump into his sugar-coated shoes just for a moment. That's the face of a man who has it all figured out, a man with nowhere to go but up.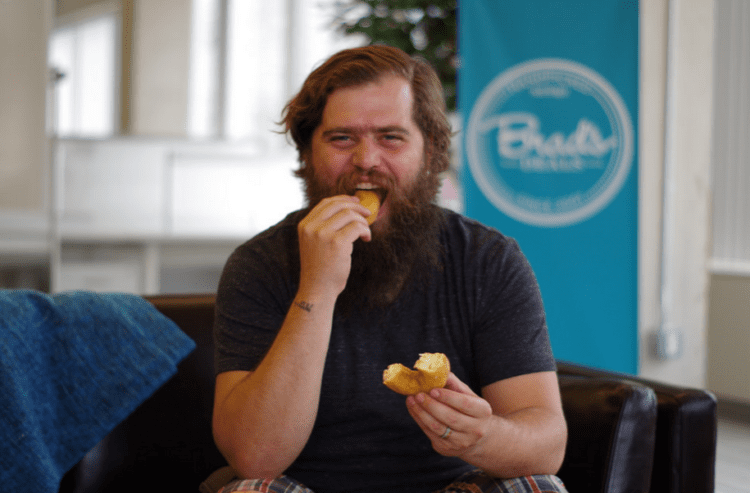 Clearly enamored by his plain cake donut Abraham wasted no time happily consuming this hole-y treat. With such a soft, spongy texture and a sweet, crumbly taste, we can't say we blame him for gobbling down this donut so quickly.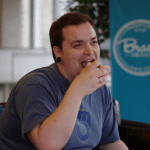 Last but certainly not least, David dove into his sugared yeast donut with the enthusiasm of a small child running home on the last day of school.
The sugared yeast donut has few frills, but as David happily discovered, frills don't make the donut. Some donuts are best enjoyed in their natural state.
We hope this post was adequate preparation for your National Donut Day adventures! Don't forget to tell us in the comments which kind of donut is YOUR favorite!