Supply Chain Catastrophe…Stronger 'Black Friday' Deals for You!
Ever heard of the bullwhip effect? Retailers hate it, but shoppers rejoice when there's an overabundance of inventory.
---
As shopping experts, we know it's never too early to start hunting for Black Friday deals. The retail holiday starts earlier and earlier every year, and it's grown into more of a shopping season than a single day. This year gives us another big change. While supply chain issues may contribute to inflation, they can also benefit consumers in unexpected ways. Let's talk about the bullwhip effect.
What is the Bullwhip Effect?
The "bullwhip effect" describes how larger and larger amounts of inventory pile up in the supply chain, usually caused by an unforeseen spike in demand resulting from panic-buying behaviors. It might sound complex at first, but consider this real-world example.
Remember the start of the pandemic? Before we had skyrocketing inflation in the US, people stocked up on toilet paper. That demand spike started at the retail level. Stores ran out of inventory, so they ordered more from their suppliers. Suppliers saw the demand spike and ordered more from manufacturers. This resulted in a significant delay between demand and supply.
That inefficiency is the crux of the bullwhip effect.
By the time toilet paper manufacturers received those urgent orders, the initial demand had sometimes dropped back to the standard level…or even lower. But as requested, those increased order sizes made their way down the pipeline. Suppliers received the oversized orders and sent them to the retailers that initiated the demand. By the end of the cycle, the need for toilet paper had stabilized and stores were swamped with excess product.
However, the bullwhip effect is more complex than toilet paper. Stores with too much non-perishable stock might face higher warehousing costs and reduce orders for the next few months. And consider the difficulty for things that do expire. The same warehousing costs exist—and they're compounded by inventory expiration.
Bloomberg reported on MIT's famous "Beer Game," which simulates a competitive beer production and distribution system. The point of that game? Humans react irrationally to unexpected demand.
What it Means for Deal Hunters
Here's where it gets interesting for deal hunters. These supply gluts also apply to things that go out of fashion.
During the pandemic, when remote work was at its height, some stores stocked up on casual clothes, loungewear, and sleepwear. Those increased levels of demand tapered, sometimes unexpectedly, as groups returned to their offices.
Now, many retailers have a massive oversupply of merchandise from ordering in a frenzy, that they now have to clear out.
This is the year of the clearance deal.
Clearance sections already offer some of the lowest prices available, but this year we expect to see much deeper inventory in these sale sections. Supply chain issues affect retailers of all sizes, but the impact on national (and international) stores remains outsized.
Expect to find the best clearance deals on clothes and shoes. Many brands create new styles each year, and they may discount the past year's styles in clearance sections. That means, while you're likely to see higher prices in many areas this Black Friday, the clearance section remains your best bet for stellar discounts.
In summary, the bullwhip effect creates opportunities for shoppers including:
Overstocked inventory at major retailers
Deals on clothes and shoes
Robust clearance sections at Target, Walmart, and elsewhere
Clearance-focused Black Friday deals
We'll be covering these supply chain issues, clearance sales, and the best Black Friday deals. If you're looking for deals on specific items, don't forget to set up deal alerts. For shopping tips and deals on the go, download our free app and never miss a compelling sale on something you need.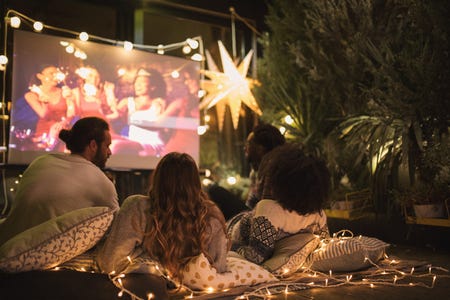 Amazon Deals to Expect Every Prime Day