Avoid These Surcharges on Holiday Travel
We uncovered the most common travel surcharges. . . and how to avoid them!
---
We love to see low flight prices and cheap hotel prices, but the travel industry notoriously tacks on hidden fees. We found the most common travel surcharges for the holidays. Then, we figured out the best ways to avoid them.
Common Travel Surcharges
Whether you book a flight, a car, or an overnight stay, you can expect extra fees on the end of your receipt. We recommend watching out for each of the following:
Resort fees
Baggage fees
Surge pricing
We also know how to avoid them. Hint: Plan ahead!
How to Avoid Resort Fees
Resort fees go by many names. We see these listed as convenience fees, amenity fees, and facilities fees. You can expect to find them at popular vacation destinations, especially places like Las Vegas. But how do you avoid resort fees?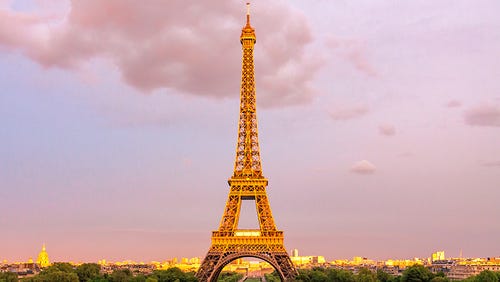 What a Strong Dollar Means for International Travel
Of course, the most effective way to avoid resort fees is to avoid hotels that charge them. But if that isn't an option, check for member status at the property where you plan to stay. Hilton and Hyatt both remove resort fees when you book award stays. That saves money every night, and it adds up quickly at more expensive resorts.
How to Avoid Baggage Fees
Airlines compete with each other on the price of their flights, but flight aggregators don't usually take into account the extra fees for bringing bags. Budget airlines like Spirit charge extra for carry-on bags, and airlines like Delta charge for checked bags.
You can most easily avoid baggage fees by flying airlines that don't charge them. Southwest Airlines doesn't charge for your standard carry-on bags, and they allow you to check two bags for free.
You can also avoid baggage fees by hacking your carry-on process and packing minimally. Some clothing brands design travel clothes with extra pockets for your tablet (or even a laptop!) so you have more space on your carry-on luggage for the rest of your stuff.
How to Avoid Surge Pricing
Ride-share companies charge extra when you book during busy times and when the supply of available drivers falls. Uber calls this surge pricing. The practice vaults ride prices higher to disincentivize riders from traveling at that moment.
You can sometimes avoid surge pricing by checking again later. In Chicago, for example, we've seen surge pricing during rainstorms. People don't want to wait for the bus in the rain, so they book rideshares instead. That creates a demand surge, which sometimes causes surge pricing.
The Breakdown
Advanced planning is still the best way to avoid unexpected travel fees this holiday season. Do your research, become a rewards member whenever possible, and have a backup plan.
The travel experts at Brad's Deals know how to avoid paying extra on vacation. Sign up for the free Brad's Deals newsletter or download our free mobile app for immediate access to all the latest travel deals.