Prime-Worthy Deals You Won't Find on Amazon
Prime Day might be the shopping event of the season, but many other stores offer newsworthy sales at the same time. Check out our favorite non-Prime deals.
---
You know how much we love Prime Day. This elusive event only comes once (or maybe twice) a year, and we meticulously track the best deals. But Amazon isn't the only store offering some of their best deals of the year. Here are a few more places to score Prime-worthy deals without shopping at Amazon.
The Best Deals Outside Amazon on Prime Day
If you regularly check Brad's Deals, you already know where to find the best deals on Prime Day. Now check out the other places we're looking at for the best prices online:
Walmart
Macy's
Kohl's
Target
Best Buy
Wayfair
Walmart Deals this Prime Day
Walmart competes with Amazon for shoppers every day. So it should come as no surprise that their online store offers superb deals on Prime Day. We regularly see Walmart deals on groceries, smart TVs, patio furniture, and grills. One more suggestion from our editorial team: Shop for kitchenware deals at Walmart if you can't find what you need at Amazon.
Macy's Deals this Prime Day
Every day, we look for deals at Macy's. It's often a primary source for deals on bedding, kitchenware, dinnerware, clothes, and furniture. Macy's also offers some of the most popular name brands in the world. Check out their sale section for deals on brands like Ralph Lauren, Michael Kors, Levi's, Nike, and Samsonite.
Kohl's Deals this Prime Day
Smart shoppers understand how to stack discounts at Kohl's. On Prime Day (and every day), we check their store for clothes, furniture, and popular brands on clearance. Kohl's also offers a stellar reward program. If you collect Kohl's Cash, you can find unbeatable prices on brands that don't normally offer any sort of discount.
Target Deals this Prime Day
Target gives shoppers low prices every day on home essentials. Their prices are always low on bath towels, bedding, clothes, and shoes. So that means sales at this big-box store make for extraordinarily low prices. That's why it's always a good idea to check their deals on Prime Day. We often find the best Target deals for those with the Target RedCard, which saves you an additional 5% on most purchases.
Best Buy Deals this Prime Day
Best Buy has some exclusive deals on Amazon products. Check their sale section today for deals on smart TVs, laptops, tablets, and audio equipment. This is a notable source for discounted smart TVs without Alexa or the Fire TV interface.
We always know where to find the best Prime Day deals... whether you shop on Amazon or elsewhere. Get notified on all the latest deals by signing up for the free Brad's Deals newsletter or by downloading the free mobile app. We're also delighted to connect with you on TikTok, Insta, Facebook, and everywhere else you talk about deals.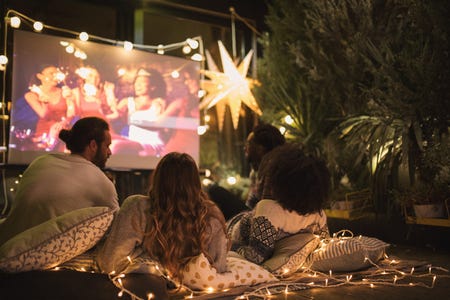 Amazon Deals to Expect Every Prime Day