Where to Find Deals on Travel Bags
Our shopping experts regularly find discounts on popular brands of luggage and handbags.
---
We often talk about the best way to save on travel. That means thinking ahead on booking, and it means attention to what you take with you. Booking fees still pop up on many airlines–especially budget airlines. And your travel bag could save you from paying extra at the ticket counter.
Wherever you want to go, Brad's Deals has the best deals on travel bags for your trip. Here are the most popular luggage deals we found today.
Not what you're looking for? Bookmark this page and check back again. We find new deals on luggage all the time!
What Kind of Travel Bag Should I Take on an Airplane?
If you fly Southwest, you don't need to worry much about your packing style. They don't charge extra for your first two checked bags. Most other airlines have baggage fees, and you can avoid them if you know how to pack. The key is understanding the difference between a personal item and a carry-on bag.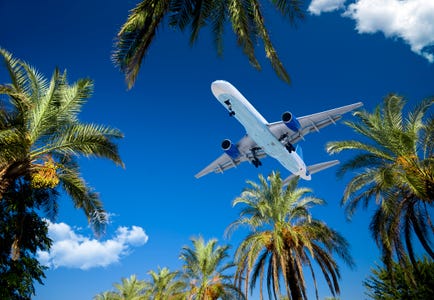 Avoid These Surcharges on Holiday Travel
If you plan ahead, you can pack your personal item like an extra travel bag. Here are a few bags an airline might consider as your personal item:
Satchel
Crossbody
Small backpack
Laptop bag
Diaper bag
That means your handbag doesn't usually count as a carry on. Pack it like a travel bag, and you might save yourself from paying extra for additional luggage. Here are our favorite deals on handbags today.
We regularly find deals on handbags, laptop bags, and rolling carry-ons. The trick is to find (or build your) own travel set that carries everything you need. When you're ready to go, we can also show you where to book your trip. Here are some of our favorite deals on hotels, flights, and vacation packages.