Just 100 Days Until Black Friday 2020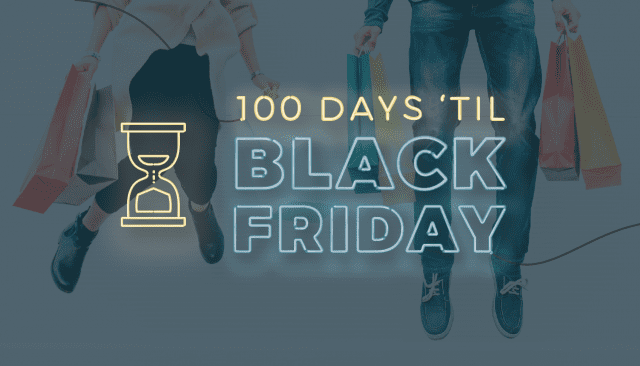 Much to our disbelief, time is quickly moving forward in 2020. And as surprising as it may seem, as of today, there are only 100 days left until Black Friday! But don't worry, we're here to help. As you start to prepare your best holiday ever, make sure to add Brad. We'll guide you through what we expect to be a vastly different Black Friday shopping experience this year. With the announcement of Amazon Prime Day in October, we are not only expecting changes in how we shop, but also on seeing sales earlier than ever.


Amazon Prime Day Scheduled for October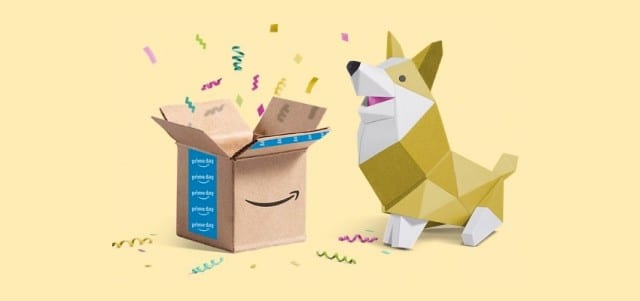 Normally held in July, Amazon announced they will be having their annual Prime Day sale in October. October is when we normally start to hear the first rumors of Black Friday sales and sometimes even see early Black Friday ads released. With Amazon moving their big sale closer to the holiday shopping season, they're essentially competing for the same Black Friday dollars as other big-name retailers, like Walmart and Target. We expect to see these other retailers start their Black Friday sales earlier than ever before to compete as well.
Based on previous Prime Day runs, we expect that there will be hundreds of thousands of items included in the event with products from every conceivable category. We normally see the best prices of the year on Prime Day for Amazon-brand tech products, like Fire TV sticks and Echo speakers, and that won't change this year. Because of the timing in October, we anticipate seeing a bigger focus on giftable items, which have not previously been featured heavily on Prime Day.
Black Friday Ads
In 2019, the Kohl's Black Friday ad was the first we saw from a big retailer, and it arrived on November 1st. Target, Best Buy, and Walmart were not far behind, and we expect to see these same retailers release their ads first this year or even earlier to compete with Amazon's Prime Day sale. It wouldn't surprise us to see some big-name ads come out in mid-October.
Going by Black Friday 2019 ad releases, expect Kohl's, Walmart, Target, and Best Buy to be the bigger ads we see first and closely followed by Macy's and JCPenney. We'll share all of the ad releases and stores updates as soon as we hear, so keep an eye on our Black Friday page. We'll upload ads as they come out, post our analysis of the big retailer's ads on our blog, and help you know which deals are worth your time and money (and which ones aren't).
Thanksgiving and Black Friday Store Hours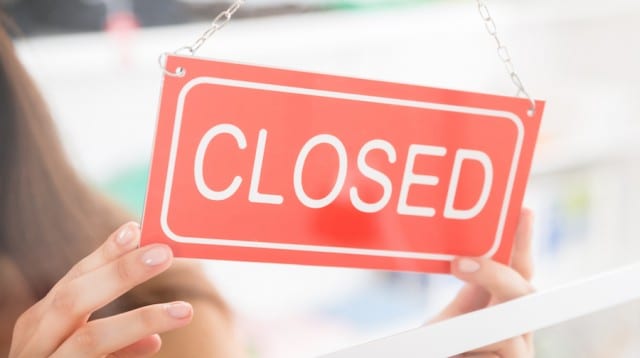 Walmart, Target, and Best Buy have already announced they will be closed for Thanksgiving this year. We have not heard what these stores plan on doing on November 27 for Black Friday, but you should expect a much different atmosphere due to regulations and guidelines for COVID-19 if they are open. Even more probable, expect many big sales and doorbuster to be online this year (and know we'll find and share the best deals!).
For a full list of stores closed on Thanksgiving, you can view our blog post. We will keep you updated on news about Black Friday store hours as we learn.
Black Friday Deal Predictions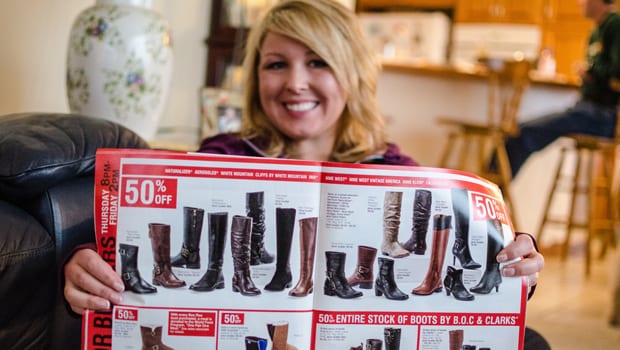 We've mentioned before, we see a lot of the same Black Friday deals every year. This year is expected to be no different. You'll still see deals on Kitchen Aid Mixers, women's boots, small kitchen electrics, and all your other annual favorites.
Per our Black Friday deals expert and Managing Editor Casey, we expect to also see Instant Pots around $60, Dyson vacuums under $200, and big savings on apparel from North Face, Under Armour, and Columbia.
Black Friday Shopping Tips
Shop early.
With all the shipping delays we've seen this year due to the pandemic, you're going to want to place orders early, especially for Christmas gifts. We will do our best to let you know of shipping cutoffs. However, keep in mind that even if the retailer thinks it will arrive on time, delays with shipping carriers can happen and are out of the retailer's control.
Get prepared for online shopping.
This year we expect to see more online Black Friday sales than ever before. Many consumers are not going to brave the crowds, and retailers will cater to more people shopping from the safety of their homes. Instead of studying Black Friday store maps, learn your way around a store's website so you can snap up the best deals quickly before they sell out.
Add Brad.
We have a real team of experts working diligently to find you the best deals every day, and we work twice as hard to sort through the clutter during Black Friday. You can trust that our deals are well researched and vetted. Add Brad's Deals to your holiday shopping strategy for news and predictions, gift ideas, early Black Friday Values, and finding what's on your list for less.
Sign up for newsletters.
Hopefully, you've already signed up for the Brad's Deals newsletter so you can receive the best Black Friday deals and news every day. You may also want to consider signing up for emails from your favorite Black Friday retailers. They'll no doubt share their best deals with their email subscribers, and you'll get a heads up on their plan for Black Friday hours and doorbusters.
Download mobile apps.
Comparison shopping is going to be a big deal this year. Too often we see people trust that Amazon will have the lowest price, but that is not always the case. Download store apps to take advantage of easy price comparisons, quick checkouts, and mobile coupons.
Even better, download deal shopping apps (like ours!) to be sure you're getting the lowest price possible, stay on top of deals as they are released, and let us do the work for you. Brad's Deals will be covering Amazon Prime Day, all of the best competing sales, and of course top Black Friday deals from Walmart, Target, Best Buy, and more.
Shop safely.
Black Friday and Prime Day are ideal times for scammers with non-legitimate websites and inauthentic products to try to take advantage of you. Be vigilant and don't buy anything from a website that does not look trustworthy or safe. Know that we only post trustworthy deals and retailers and do that research upfront for you. Some red flags to be aware of:
No contact or customer service information
No social media pages
Blurry homepage photos and typos in website text
PayPal only payment options
If you aren't sure about a website or a deal (even if you didn't find them through our website) please reach out to us and ask! We're more than happy to check out a website for you and let you know if it's legitimate or if you should avoid it.
Have Fun.
Lastly, as we've learned this year, take time to enjoy the little things. From planning your holiday to finding the best gifts for your loved ones, make sure you have fun and take time to reflect on what's important to you. Just know, our members are like our family, and we're here to help you prepare for the season easily, safely, and on your budget.