What to Know Before Adopting a New Pet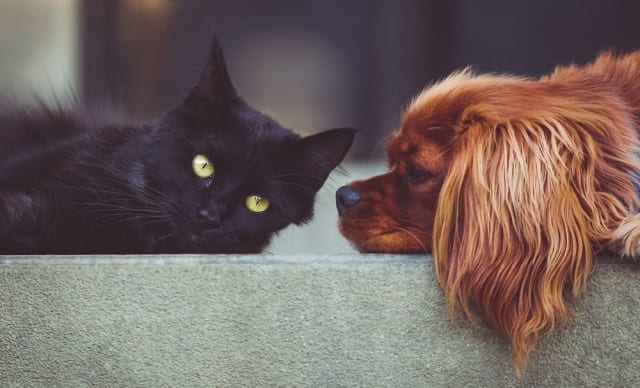 This pandemic has us all feeling a little lost, bored, and ready for companionship. Many are turning to adopting a pet to find a furry friend to keep them company while we wait for life to return to normal. We met up with Dr. Margaret Post of the Lincoln Park Dog and Cat Clinic in Chicago, IL, to find out what potential adopters need to know in these unusual times.
COVID-19 and Pets
First things first. It is unlikely that your new pet would have, or could contract, COVID-19. According to the Centers for Disease Control and Prevention (CDC), there is very little evidence that our furry friends can spread the disease to humans. The danger lies in the virus transferring onto their fur through an infected human touching your pet, followed by your pet tracking the virus into your home. None of this is a reason to give up on adopting a pet, says Dr. Post.
Seeking Care During COVID-19
Before adopting, you should consider what medical needs your new pet might have and whether veterinarians around you are open during the pandemic. Dr. Post notes that post-adoption exams, wellness exams, and other routine care may not be available at this time. Dr. Post also explained that she is providing vaccinations only when absolutely necessary to minimize visits.
Avoid Separation Anxiety
If you do decide to adopt a new pet during the pandemic, you will need to train them to be alone. Once quarantine ends, your pet could develop separation anxiety from being around people all the time. According to the American Kennel Club (AKC), training a dog to be comfortable alone starts with creating a designated space, such as a crate or exercise pen, adorned with constructive toys or activities to keep your dog busy. For step-by-step instructions to properly train your pet, visit the AKC website. For a new feline friend, you'll want to be sure that your cat has activities to do when you're gone. Invest in a cat tree or safe toys to keep your cat entertained when you leave, says PETMD.
Have an Emergency Kit
The American Veterinarian Medical Association suggests preparing an emergency kit with least two weeks of food. There's always the possibility that increased lockdown or catching COVID-19 yourself could make it difficult to get supplies for your pet.
Should You Get a Pet?
The decision to get a pet is not something that should be done lightly. There are many factors to consider, especially during a pandemic, that could cause unforeseen complications. But with a little planning and research, you can make sure that the transition for your pet to their new home will be as smooth as can be.
Special thanks to Dr. Margaret Post for her help with this article.