10 Best High Quality Makeup Brands You Can Actually Afford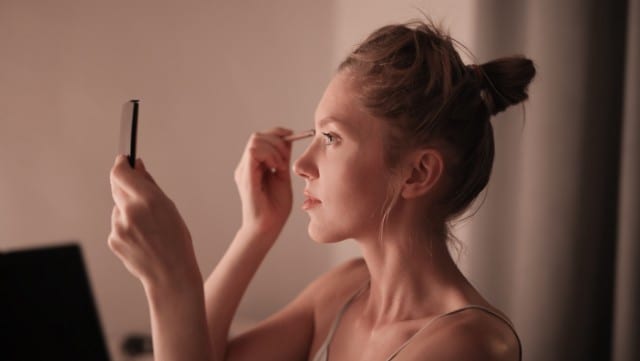 We asked our readers to weigh in on their favorite high quality/low-cost makeup brands and they came through, delivering a list of bonafide keepers for beauty lovers on a budget.
There is a whole world of difference between the cheap makeup you find next to the sandwich baggies at the grocery store and the good stuff, and one of those differences is the price tag. In beauty, you often get what you pay for. Cheap eyeshadows impart barely a wisp of color, but good quality cosmetics – the kind with rich color that actually stays put – may cost as much as your car payment.
There is, however, a vast middle territory to explore, where you'll find plenty of good-enoughs, lots of never-agains, and even a few winners that deliver on both quality and affordability.
The 10 Best Affordable High-Quality Makeup Brands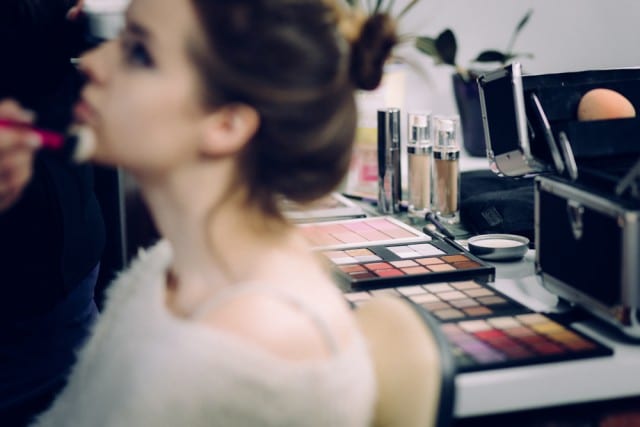 BH Cosmetics
Where to get it:
BH Cosmetics, ULTA, Target, Amazon
What our readers said:
"BH cosmetics is actually super pigmented!" – Sarah M.
"BH Cosmetics is my go-to when I need a good pigmented makeup that doesn't cost a fortune. Also, their website is always doing sales and they are cruelty-free." – Brittany K.
"Definitely BH Cosmetics! They ALWAYS have some sort of sale going on." – Paige B.
ColourPop
Where to get it:
ColourPop, ULTA, Amazon
What our readers said:
"ColourPop is an affordable foundation that comes in a large variety of colors and won't break the bank! The eyeshadows are ahmazeballs as well!" – Ashley V.
"I have 3 eyeshadow pallets and several of their liquid lipsticks! They haven't let me down yet!" – Kassandra K.
"The super shock line is the best eye shadow I've ever used! And their lippie stix are the bomb! Uber affordable too!" – Anslea R.
Morphe Cosmetics
Where to get it:
Morphe Cosmetics, Amazon, ULTA
What our readers said:
"Their palettes are cheap and pigmented!" – Alyssa C.
Tarte
Where to get it:
Tarte, ULTA, Sephora, Macy's, Amazon
What our readers said:
"My skin has become very sensitive. My eyelids literally looked like they were burned and bruised after wearing makeup. I tried Tarte at Ulta because it was a money-back guarantee. I can wear matte eyeshadow and eyeliner with no problem. It doesn't have crappy chemicals in it." – Stephanie J.
Wet n Wild
Where to get it:
Wet n Wild Beauty, ULTA, CVS, Walgreens, Rite Aid, Amazon, Walmart
What our readers said:
"If you go on YouTube and search Wet n Wild reviews, you'll find countless videos of beauty gurus and influencers raving over the highly pigmented eyeshadows, blushes, and quality of the highlighters, plus their Photo Focus Foundation (that's close to the name) has been compared to $100+ luxury brands favorably, and it's under $8." – Victoria M.
Urban Decay
Where to get it:
Urban Decay, ULTA, Sephora, Macy's, Nordstrom, Nordstrom Rack, Amazon
What our readers said:
"I'm an eyeshadow junkie so believe when I say, nobody tops Urban Decay's Naked line. Their loose eyeshadows are a little expensive but a tiny bit goes a long way so it'll last you forever. Super pigmented so your eye color will POP!" – Kiley P.
e.l.f. Cosmetics
Where to get it:
e.l.f. Cosmetics, ULTA, Amazon, Walmart, Walgreens, Target
What our readers said:
"My go-to. Doesn't cost a lot. AND I don't usually wear makeup all the time. Plus natural and non-animal tested." – Jenae Z.
"I personally haven't found any e.l.f. I didn't like it. It's reasonably priced, lasts forever, and I'm not out a ton of money if my 2yo daughter decides to play with it. Plus online they do free items and free shipping if you order $25 worth of products." – Alaina S.
Juvia's Place
Where to get it:
Juvia's Place, ULTA, Amazon
What our readers said:
"I love this palette! The colors stay true and the shadows blend well. All of the colors can work together too so you are not buying shades you will never use." – Marlee K.
NYX
Where to get it:
NYX, ULTA, Target, Macy's, CVS, Amazon
What our readers said:
"NYX has been a lifesaver for me. I like their setting sprays." – Amber C.
BONUS: Boxycharm
Boxycharm is a subscription box, not a makeup brand, but our budget beauty aficionadas swore that it was basically the best, so we just had to include it here.
Where to subscribe:
Boxycharm
What our readers said:
"Seriously Boxycharm is totally worth it! I am not so great with makeup and can't afford to buy even a $20 palette. For that $20 I get to try 4-6 full-size items that I could never afford!" – Amber C.
"So far I've really liked everything I've gotten and it's high-quality stuff that works great." – Nicole M.
View all of our cosmetics deals: Shop Deals
Related coupons: