Spring Cleaning Tips: How to Plan, Save and Pocket Some Cash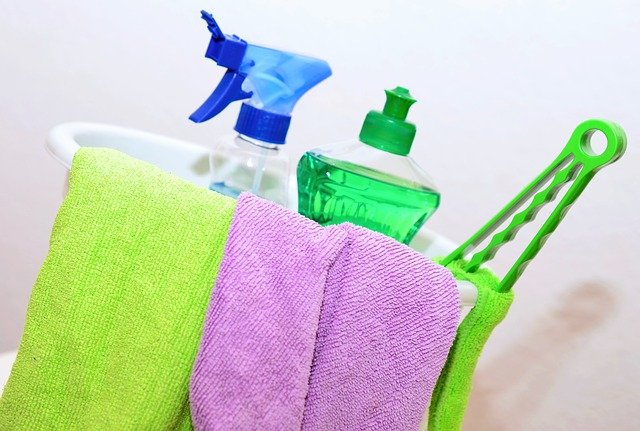 The dust balls have piled up, your winter sweaters don't feel so practical anymore, and the amount of clutter around your house has reached an embarrassing level. Whether you like it or not, it's probably time to do some spring cleaning.

The concept of spring cleaning can be overwhelming to some people. After all, it can take a lot of time and effort to clean every single nook and cranny in the house and the back of the garage, and it can get expensive to haul away old furniture or buy the supplies you need to make everything sparkle. But with a bit of careful planning, organization, and some ingenuity, spring cleaning can actually be fun, and doesn't have to break the bank! Check out our spring cleaning tips in this article.
Spring Cleaning Tips: How to Plan, Save, and Pocket Some Cash
Make your spring cleaning checklist.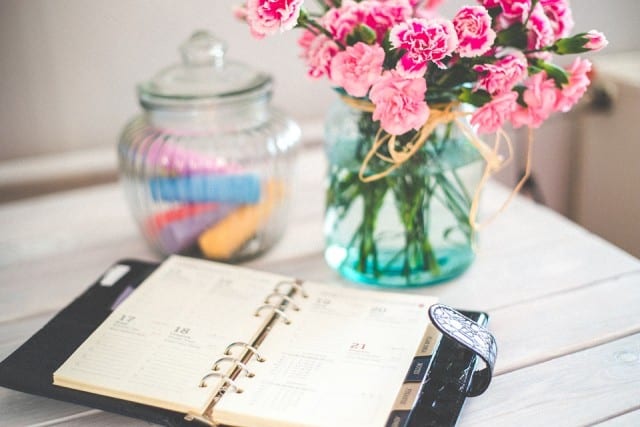 Before you even attempt to tackle your first cleaning job, make sure you're mentally prepared to clean in the first place. Sit down. Write up a spring cleaning list for every room or area in your home you want to clean, and map out how long you think each project will take (an hour? A day? A week?), then divide them up into manageable sections.
If you have help in the form of your family or roommates, divvy up tasks so that each person puts in an equal share and no one will have to bear the brunt of the effort. If it's a team effort it should be a team effort, and organizing it beforehand will help all of you to feel less stressed out by what might otherwise be a daunting task.
Invest in the right spring cleaning supplies.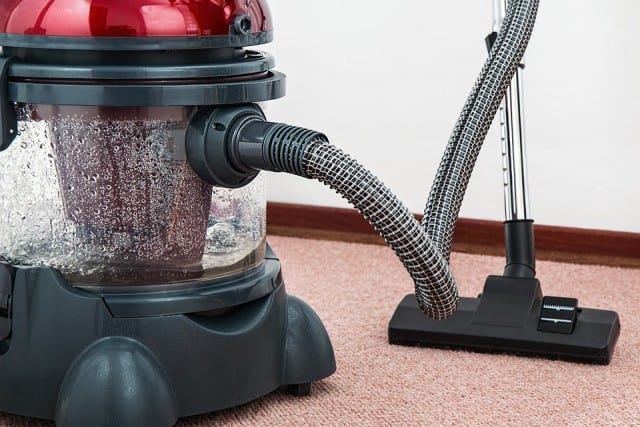 This likely isn't your first rodeo. You know what works and what doesn't. Fad "as seen on TV" products aren't going to make your cleaning sessions much better. They're usually expensive, overhyped, and just as good at their jobs as that $0.99 bleach you already have under the sink. Everspring cleaners from Target are popular with a few people on the Brad's Deals team for having a wide variety of scents and an affordable price.
It might also be tempting to buy that $30 vacuum or that $4 plastic mop. Don't. You'll end up spending more money on replacing those shoddy items over and over again than you would if you just invested in a quality item in the first place. Cheap mops don't absorb water well and will break easily, cheap vacuums clog constantly and rarely last more than six months — less if you have pets. If you're in the market for a quality new vacuum, check out our deal on the Shark Navigator Upright Vacuum, which is going for $99 at Walmart right now.
Where are the best places to shop for spring cleaning supplies?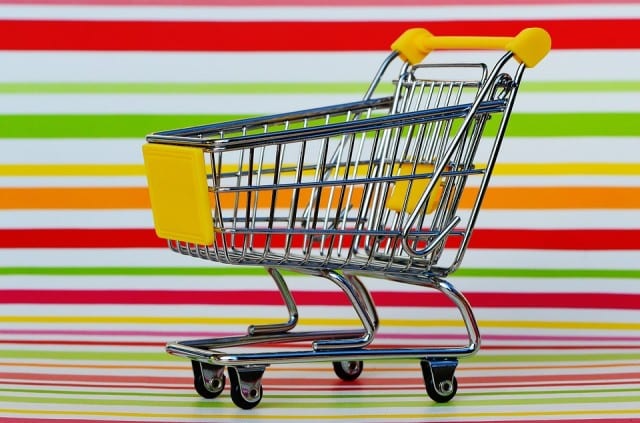 Buying from warehouse clubs, such as Costco and Sam's Club allows you to get brand name items by the bulk, and stores like Staples and Amazon will offer deep discounts on cleaning supplies from time to time. Discount retailers like Dollar Tree carry both generic and brand name cleaning items and hardware stores like Home Depot and Menards run specials on a limited number of in-season items, which are sometimes discounted immediately upon checkout, and sometimes require a mail-in-rebate.
Get coupons for spring cleaning products.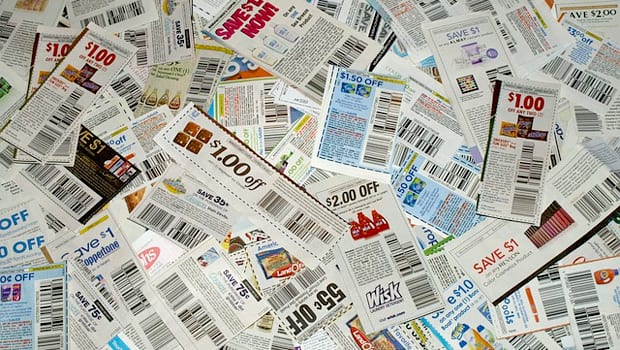 Sign up for rewards programs at stores like Walgreens, CVS, and your local grocery chain. These programs are almost always free and award you both printed and electronic coupons on the things in your cart. My trick for not forgetting to use these coupons is simple — I use them right away. Whenever I buy a cleaning product at Walgreens and get a $1 off coupon for that product (or something similar) with my receipt, I immediately go pluck that product off the shelf and buy it with the coupon right away. I know I'll need to purchase it again eventually, and this way I'm saving money in the long run and saving myself a mad dash to the store when I run out mid cleaning session.
Don't forget to check Brad's Deals for new coupon codes and printable coupons every day!
Buy generic products for spring cleaning.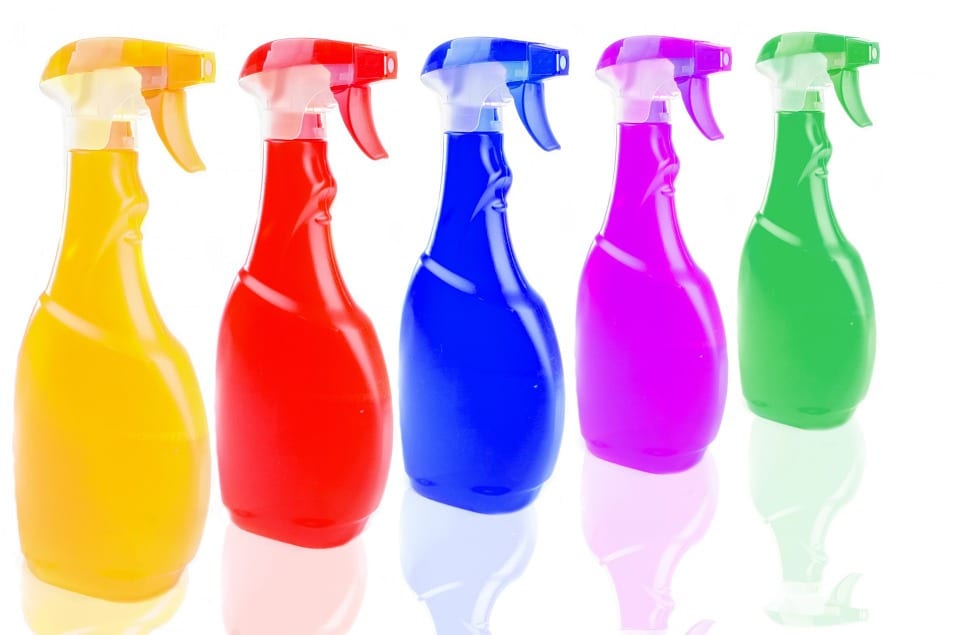 In our opinion, generic is almost always the better choice for springtime cleaning, but there are some generic cleaning products that just don't pack the same punch as their brand-name counterparts. Here's how we recommend you decide what to buy:
Read product ingredients labels. Checking the ingredients on your product label is an important aspect of comparison shopping. Ingredients are listed in order of predominance, with the first ingredient being the one that has the most weight. Some labels list the exact chemical percentage that is used. If both items have the same ingredient, choosing the least expensive one would be the best choice.
Read product manufacturing labels. If two different cleaning products have the same ingredients and place of manufacture, this could mean that they were made in the same factory. Some brands or stores hire a third party to make their items, which is why some cleaning products are manufactured in the same place using the exact same ingredients. The only difference is the packaging.
Read consumer product reviews. Do some research by finding out what others have to say about a product you plan on purchasing.  This information can be found on personal blogs, cleaning related websites and forums, and online stores like Amazon or Walmart, which have a customer review section. There are also sites that simply focus on reviewing items and providing helpful articles like Consumer Report, which usually publishes pieces on top-rated cleaning supplies.
Whether generic or brand name, it's important to think about how often you will use a cleaning product. A multipurpose cleaner that can be used for a variety of projects makes better use of your money than multiple cleaning products that only complete one task. The same idea can be applied to disposable cleaning items where the cost can add up over time. Sticking to reusable items is, as always, a good bet in this case.
Stay in the know about spring cleaning product storage.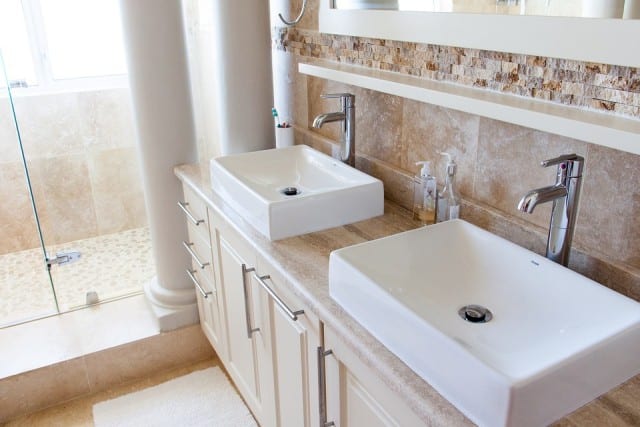 Where you store your cleaning products affects how long they will last. If you read the labels on your container, some will approximate the temperature you should have the item kept at or it will have a general phrase about keeping it in a cool or dry place. Read the instructions carefully to determine how to handle these chemicals.
Always avoid extreme temperatures and whenever possible, keep the product in the original container to avoid potential mix-ups. Storing these items properly will allow you to reuse them for other projects so you don't have to replenish your supplies on a constant basis. It's also important to remember that if you have small children or curious pets, you should be storing your cleaning products in a place where your tiny roommates won't be able to accidentally ingest or spill them on themselves.
DIY supplies are your friend.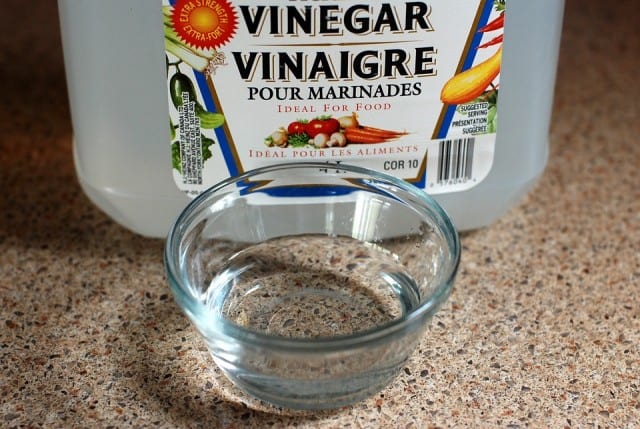 If you're on a tight budget, cleaning with the stuff you already have in your cabinets is a great option. Plus, some of these DIY solutions work better than what you may find in a store. If you have hard water stains on your skin faucet, mixing a teaspoon of vinegar and two tablespoons of salt will give you a homemade cleaning solution. Just use a cloth to rub the mixture on the stain and it should come off. Another fun DIY fix it? Get rid of pet hair on your carpet or couch by running a squeegee over it!
You can find many cleaning hack ideas and learn how to concoct homemade cleaning recipes simply by doing a search online. Sites like RealSimple, a women's lifestyle magazine that focuses on topics such as housekeeping, food, and childcare has a list of useful tips to clean your house with using basic home remedies. You'll be surprised with what you can do without having to leave the house.
When you're done, resell, reuse and recycle.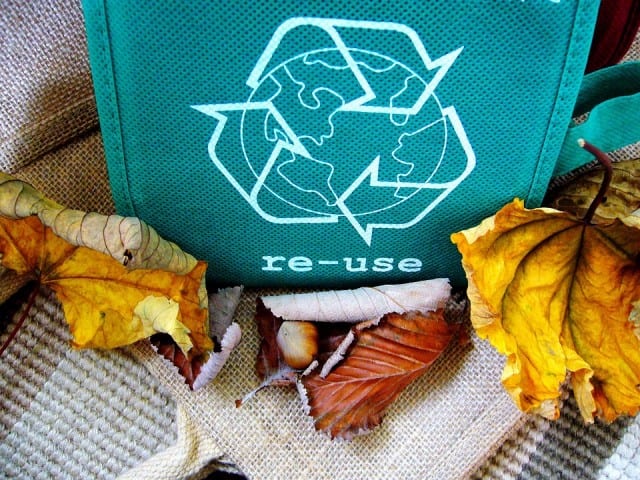 Once your home is squeaky clean, you'll probably have a pile of things you don't need, and another pile of things you have yet to decide whether you want to keep. If you need help figuring out which items you should get rid of, we recommend our guide to KonMari, the Japanese tidying-up technique that's recently taken the world by storm. Once you've narrowed down which items you're looking to toss, it's time to decide how to get rid of them. Here are your options:
Sell old items. After all, one man's trash, is another man's treasure.  Things such as apparel, movies, toys, and more can be sold if priced right.  Just keep the following in mind: know your audience (This will help determine how or where you should resell.), make sure the item you are selling is presentable, and sell items that are in-season (in-demand items can be sold for a higher price). You can publish your items on typical go-to online sites like eBay and Amazon for a small fee or percentage of your profit. Craigslist is free of charge. If you don't want to deal with the hassle of working with potential buyers, you can sell your clothing, shoes, and handbags to online consignment shops such as thredUP. Their clothing calculator helps give you an estimate of how much they are willing to pay for your items before you send them in. To sell your item, order their Clean Out Bag, which has a free pre-paid shipping label for you to place your items in. ThredUP will offer you up to 80% of the resale value, which you can choose to cash out via PayPal or get thredUP shopping credit.
There are in-store options too, from apparel resale stores like Clothes Mentor and Plato's Closet to used bookstores like Half-Price along with new and used sporting goods chain Play It Again Sports. At these places, you usually come in with what you would like to sell and they will give you a quote. Sometimes they'll trade an in-stock item for what you are offering. Some of these stores will give you more money when you opt for an in-store credit instead of cash. Don't be afraid to ask. Also, even if your item is rejected, don't hesitate to try another store in a different location since supply and demand vary between places.
If you want to avoid the middle man and selling online, flea markets and garage sales are another option. You and your customer will be able to bargain for what you both believe is the best price for the time. Fees associated vary from a few dollars or more for a booth rental and around $10 for a village garage sale application permit.
Reuse old items. Some people use old socks or shirts to clean the house instead of buying cloths. There are also other ways to be creative with leftover items.  An old pair of pantyhose can get you a no heat curls hairstyle. Simply cut the pantyhose in half, braid it into each side of your hair, and sleep in it overnight.  You can also reuse items for craft projects with kids. Not too long ago, my coworker's six-year-old daughter created a project for three-year-olds where she turned our dried out classroom markers into puppets.  The markers acted as sticks that were taped onto animals the kids had colored on and cut out.  It was a simple project that required no additional materials and was a blockbuster hit with the kids.
Recycling. Since you've already dived full force into spring cleaning, why not save the world while you're at it? You should already be recycling things like glass, paper, plastic, and metal, but you should also recycle old electronics and batteries.
Plus, when you resell and reuse your old items, you're also practicing a form of recycling. Donating goods to those less fortunate is another way to reuse items that can directly or indirectly benefit others. Stores set up by nonprofit organizations like Goodwill take your donated items and resell them. The money they make from these sales goes to services and training programs that help disadvantaged people who are looking for employment. You can also try charities run through the church, where your items are given directly to needy families. Some public libraries will even take your old books and resell them during yearly book sales to raise money to fund literacy programs. Schools are another good option, particularly ones in low-income areas where even basic supplies like colored paper and pencils are hard to come by.
For more on the wonders and joys of recycling, check out our guide to recycling and reselling old electronics!
Think smart and keep cleaning.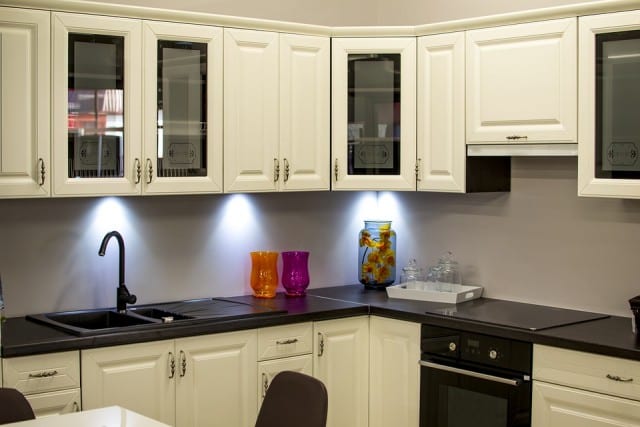 Spring cleaning shouldn't be the only time you pick up a broom this year. If you want to save yourself a lot of hassle on next year's scrubbing sesh, keep your space clean and organized on a daily basis. Mop up spills when they happen, don't let the dust bunnies pile up under the couch. It might be a little annoying to keep up with, but you'll thank yourself next spring when you're not forced to spend a week on your hands and knees pulling out mystery items from underneath the fridge and cursing the day you let that coffee stain seep into the carpet. Clean a little every day, and spring cleaning might not even be necessary next year.
What are your best spring cleaning tips? Share them with us in the comments!
Related Coupons: