15 Best Walmart Black Friday Deals of 2018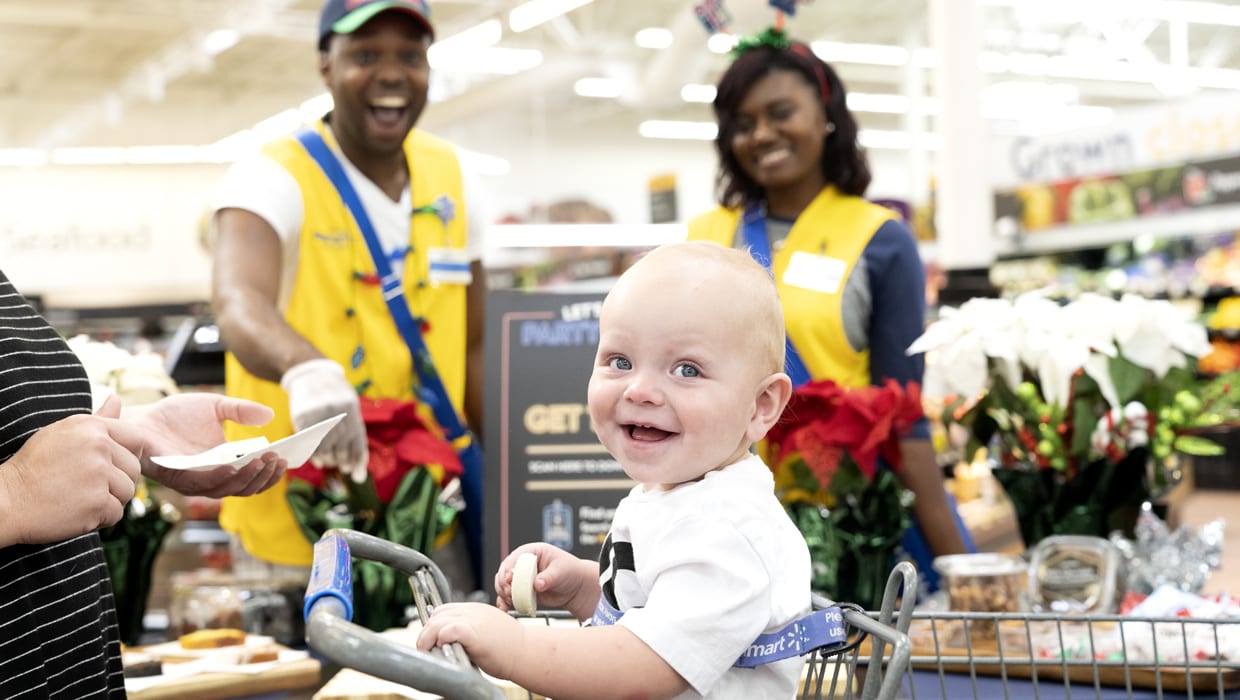 With a Walmart in every rural town dotting the American landscape, it's no wonder that the arrival of their Black Friday ad is such a big deal. Now that we have it, here's what you absolutely need to know about the most hotly anticipated Black Friday sale of the year.
"There really is no bigger or better day of the year than Black Friday; that's why we are pulling out all the stops to make it a great night for our customers," said Steve Bratspies, chief merchandising officer, Walmart U.S.
"We're more confident than ever that our customers will find incredible prices on everything on their holiday wish list at Walmart. And with deep availability of these items in our stores and new features like color-coded Black Friday Store Maps in the Walmart app and Check Out With Me, as well as earlier access to the deals online, it's never been easier for customers to shop – and save – at Walmart on Black Friday."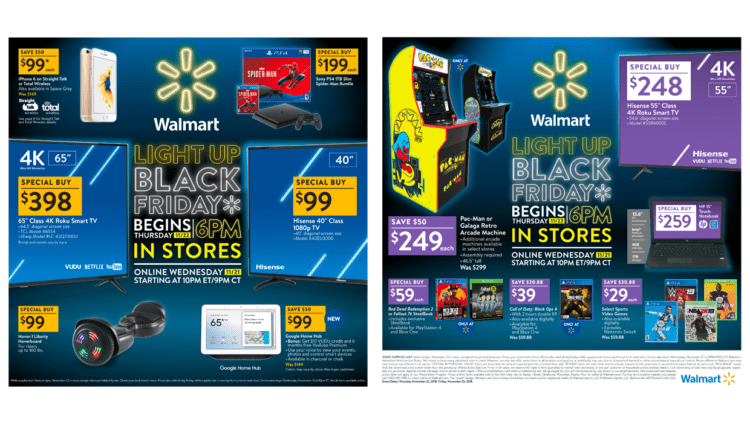 When does the Walmart Black Friday sale start?
Walmart's Black Friday sale starts in-store at 6pm local time on Thursday 11/22, but you can get your Black Friday fix online beginning at 10pm ET on Wednesday 11/21, the day before Thanksgiving.
Will all of Walmart's Black Friday deals be available online?
Most of the items in the Walmart Black Friday ad will be available online, but not all. Deals only available in stores will be limited to certain doorbusters, but even most of those will be available online.
When will the store maps be released?
Walmart's Black Friday store maps will be released on the Walmart app ahead of the sale at 4pm local time, two hours before the sale begins. Departments are color coded on the map, which also will be distributed in stores. Color-coordinated balloons will help guide shoppers in the store.
How do I find a mobile cashier?
For the first time, Walmart will deploy mobile cashiers to ring up purchases right there in the aisle, hopefully minimizing the checkout lines. You'll find them stationed throughout the store wearing bright yellow sashes.
Do I need to get a wristband for certain Black Friday deals this year?
Walmart officially ditched the wristbands last year and is not bringing them back for 2018. When we reached out to Walmart to ask about wristbands last year, we were told, "The Walmart Buying Team bought deep on the top items and didn't believe customers need this process any longer."
That said, I would not assume that means you won't need to queue up early for the good stuff – they may go deep on inventory now, but you don't want to show up fashionably late to find that they underestimated demand.
Should I pay cash or use a credit card for major electronics like televisions?
Our advice is that, given a choice, you use a credit card for big purchases that generally include a warranty. Not only will your credit card likely provide extra warranty coverage above and beyond what the manufacturer gives, but you'll be able to file a claim in the event the price drops on that item later and get a refund on the difference. Cash doesn't offer those benefits. The catch, of course, is that you must then pay off the entire balance of your credit card to avoid interest charges that would turn it from deal to dud. Check out our favorite credit cards for Black Friday shopping for more guidance.
Some of Our Favorite Walmart Black Friday Deals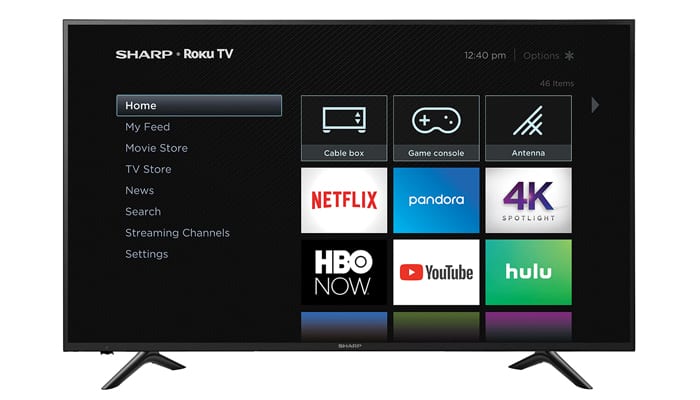 65" Sharp 4K Roku Smart TV LC-65Q7300U
Ad Price: $398 (Special Buy)
We've never seen a 65" Sharp 4K with Roku priced this low. This beats a deal we saw last July on a similar model (same brand and features, different model number) by $182!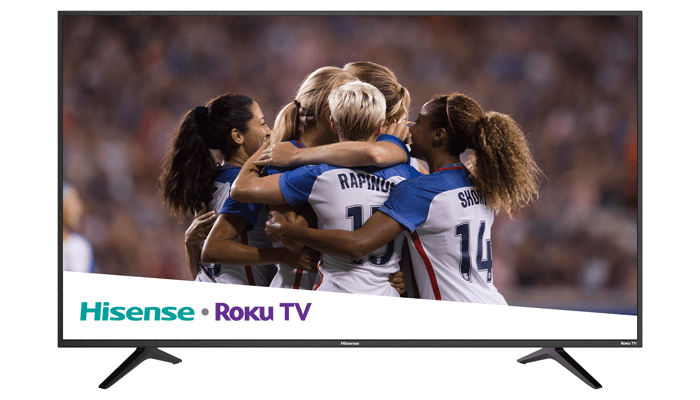 55" Hisense 4K Roku Smart TV 55R6000E
Ad Price: $248 (Special Buy)
It's not a top-line brand, but any 55" 4K TV for $248 is an absolute steal. The lowest price we'd previously seen on a Smart TV matching these features was $360 last November, so this is a price low by $112, and a better value than that with the Roku branding, which that previous deal didn't have.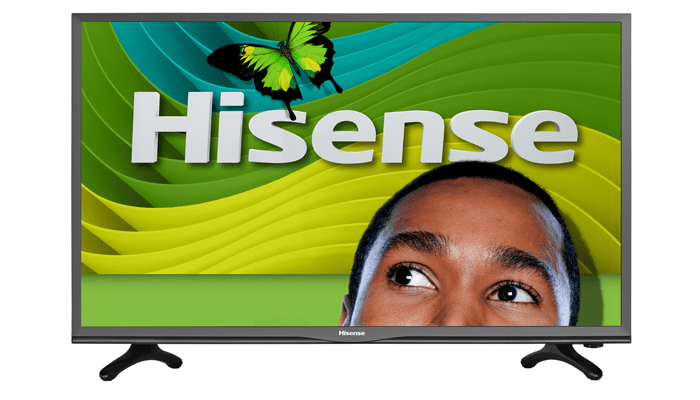 40" Hisense 1080p TV 40EU3000
Ad Price: $99 (Special Buy)
Behold, Walmart's entry into the "ridiculously cheap TV" category. Forty inches for under $100 is eminently affordable.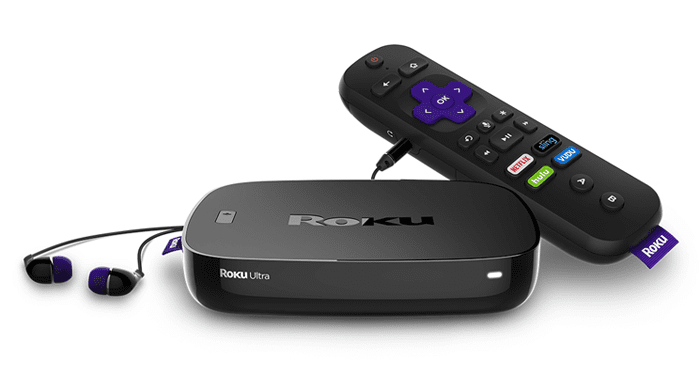 Roku Ultra with JBL Headphones
Ad Price: $48 (reg. $99)
Bonus: $5 VUDU Credit, $35 Sling Credit, 1 free month Showtime (val. $10.99)
This Roku Ultra deal takes a little math to fully appreciate: Add up the value of the freebies and you'll get $50.99 – that's more than you're paying for a device that's already got a noteworthy discount!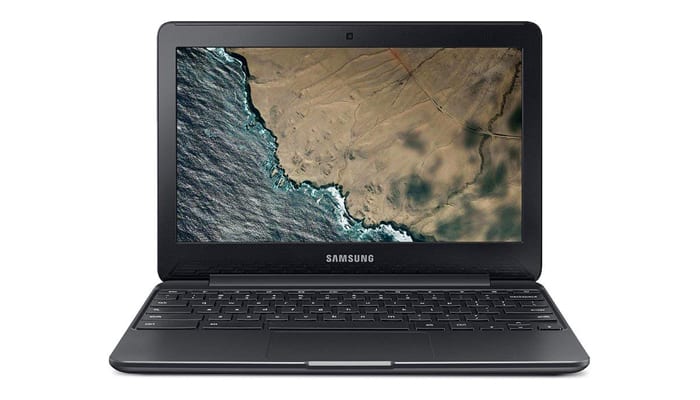 Samsung Chromebook 3 11.6" 4GB mem 16GB storage
Ad Price: $99 (reg. $199)
The lowest price we've seen on a Samsung Chromebook 3 was $140 at Amazon back in August, and Walmart is beating that rather handily here.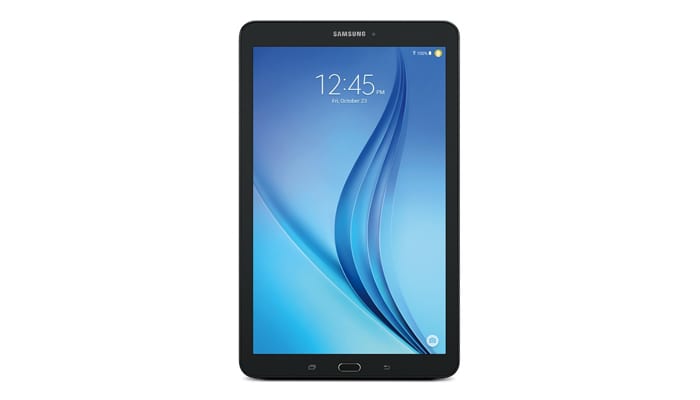 Samsung Galaxy Tab E 9.6"
Ad Price: $129 (reg. $189)
Bonus: $25 Google Play credit
Even without the bonus Google Play credit, this is a very good price for a Samsung Galaxy Tab E 9.6" tablet, the lowest price and best value we've ever seen.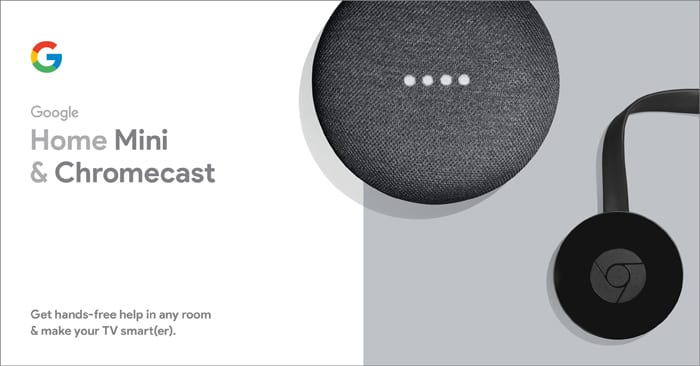 Google Home Mini and Chromecast Bundle
Ad Price: $45 (reg. $74)
Bonus: $15 VUDU credit
It's about time someone bundled these already-affordable devices. The deal is made even sweeter with the $15 VUDU credit, which effectively cuts the price down to $15 per device.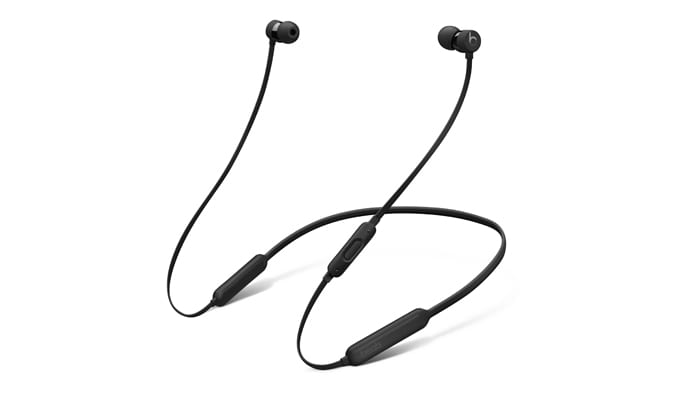 Beats Wireless Earphones
Ad Price: $75 (reg. $109)
We've never seen these Beats Wireless Earphones go for less than $90.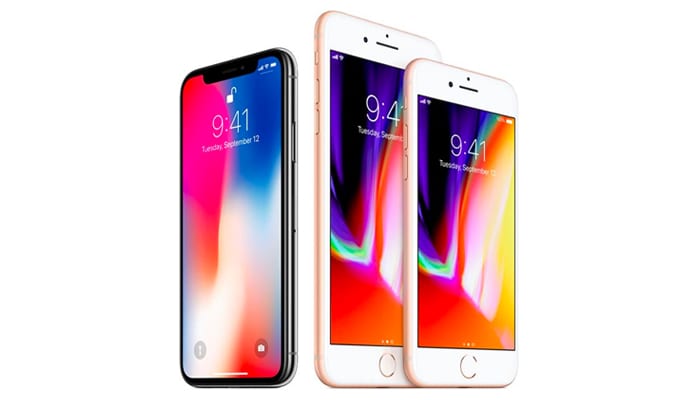 iPhone 8, 8+, X
Bonus: $400 Gift Card 
The smartphone-plus-gift card bundles are always one of our favorite Black Friday deals. At Walmart, you'll need to schedule an appointment online, and you'll get a gift card with a qualified activation.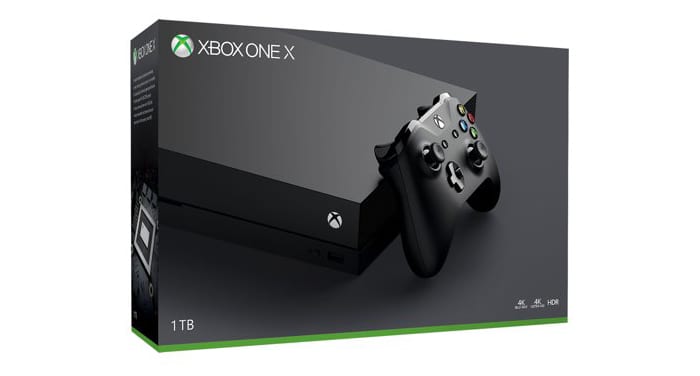 Xbox One X 1TB Console
Ad Price: $399 (reg. $499)
We most recently saw the Xbox One X console selling for $450 at Walmart, so they're beating their own price low with this Black Friday gaming deal.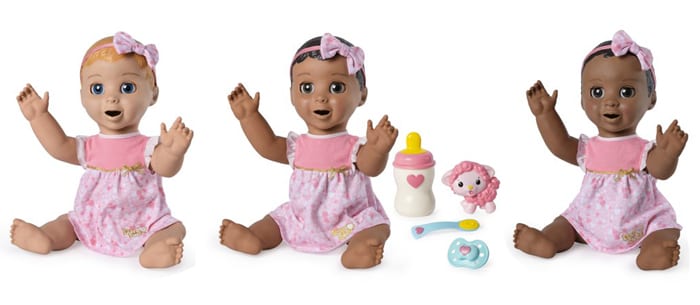 Luvabella Interactive Baby Doll
Ad Price: $40 (reg. $97)
Luvabella baby dolls were one of the hottest toys last year, when you could hardly find them in stock. We rarely cite a previous year's hot toy on our "best of" lists, but Luvabella is a special doll, and the price is coming down significantly for Black Friday 2018, and we're betting that the kids who missed out last year will love it just as much now.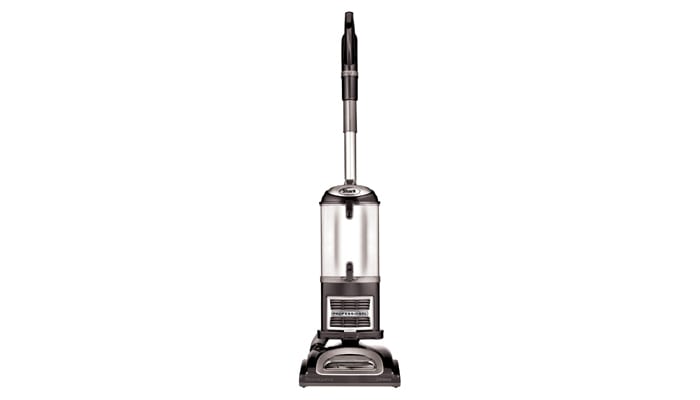 Shark Navigator Lift-Away Pet
Ad Price: $88 (Special Buy)
Walmart sold these Special Buy vacuums for $98 last Black Friday. The deal is even better this year.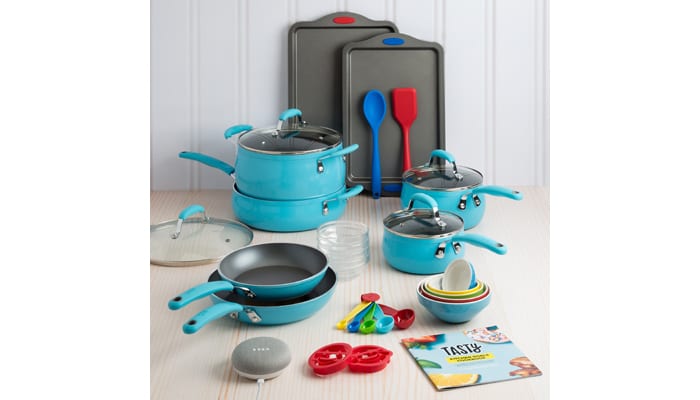 Tasty 30-pc Cookware Set + Google Home Mini
Ad Price: $99 (Special Buy)
If ever there was a cookware set designed specifically for the broke and hip, it's this colorful cookware set from Tasty that includes everything you need to start your cookware collection from scratch – including a free Google Home Mini so you can ask Google how many tablespoons are in a half cup on the fly. It also has more pieces than similar brightly-colored sets we see in Black Friday sales every year.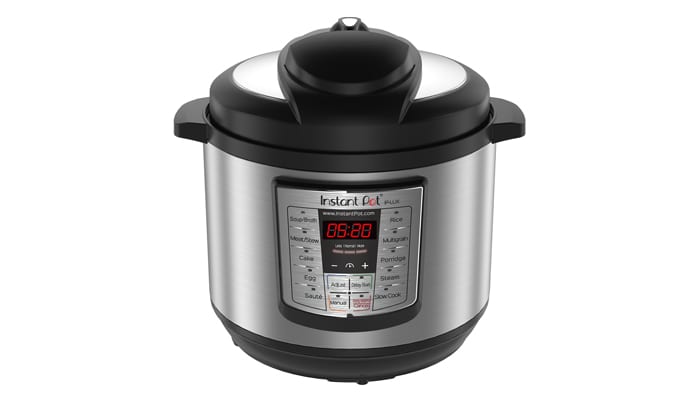 Instant Pot LUX80 6-in-1 Pressure Cooker
Ad Price: $59 (reg. $99)
Heads up, Instant Pot fans – this is the lowest price we've ever seen on any 8-qt Instant Pot model. It even beats the price we're seeing elsewhere on the DUO60, which is 2qt smaller. The only thing the LUX80 can't do is make yogurt, and let's face it, not many families coveting an Instant Pot for its ease and speed are going to miss that feature.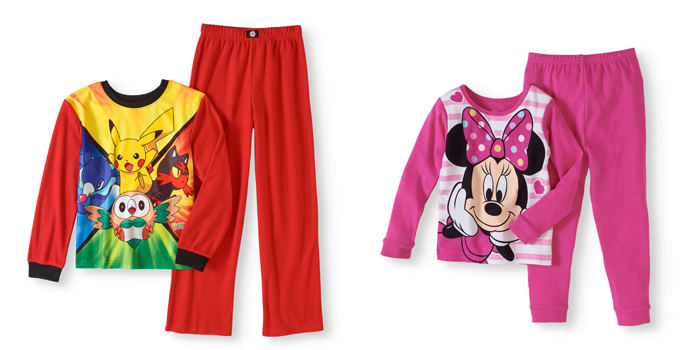 Kids Character Pajamas
Ad Price: $4.75 (Special Buy)
Another perennial Black Friday favorite. We love these cute kids pajamas that are bargain priced for the shopping holiday, perfect for growing kids and their fandoms.
Check out these Walmart deals available now: