Big Changes are Coming to Kohl's Cash!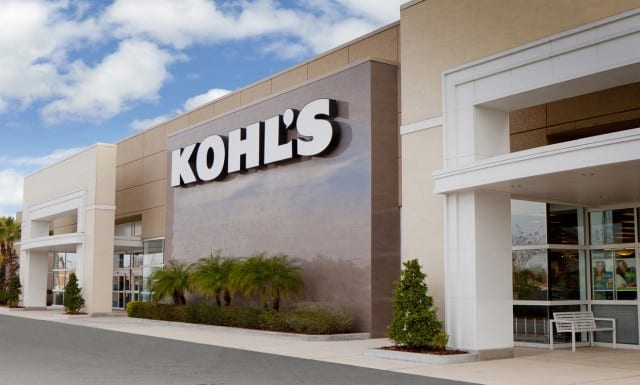 Some big changes are coming to Kohl's loyalty programs, including Kohl's Cash, that frequent Kohl's shoppers will definitely want to know about.
Kohl's announced via blog post on Wednesday that the company will be combining its three popular loyalty programs into a single platform called Kohl's Rewards.
"Kohl's Rewards unifies our three best-in-class loyalty programs – Kohl's Charge, Kohl's Cash and Yes2You Rewards – into one platform based on the power of Kohl's Cash," said Greg Revelle, Kohl's Chief Marketing Officer. "We believe Kohl's Rewards will become the new standard in loyalty – simple, compelling, and rooted in value customers will find only at Kohl's. It's designed to give every customer an opportunity to win."
How does Kohl's Rewards work?
It's all Kohl's Cash now.
The sales events won't be changing. You'll still earn $10 for every $50 spent when earning Kohl's Cash applies.
The biggest difference here is that Kohl's Rewards ditches the confusing Yes2You points system. Yes2You awarded 1 point per $1 spent, and 100 points was worth a $5 reward. Now, Kohl's Charge customers will earn a flat 10% Kohl's Cash on every purchase, even if they don't pay with Kohl's Charge. Customers who don't have a Kohl's Charge card will earn 5% Kohl's Cash.
Let's use the Kitchenaid Artisan Stand Mixer to run the math before and after Kohl's Rewards. Today, its price is $379.99.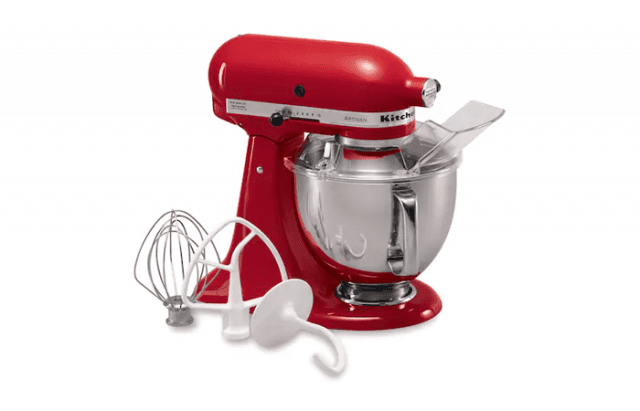 Up until now, and currently for most Kohl's shoppers, this purchase would earn $75 Kohl's Cash plus 379 Yes2You points that would cash out to $15. That adds up to $90 in Kohl's store credit across two different loyalty programs.
Under Kohl's Rewards, Kohl's Charge customers would earn the same $75 Kohl's Cash under the $10 per $50 model (which isn't changing) plus 10% back for an extra $37. That adds up to $112 in Kohl's Cash, all in one place, with an additional $22 value over Yes2You. 
Kohl's customers without the branded store card would get $18 back for a total of $93 Kohl's Cash, which still beats the old program by $3.
(Note: For simplicity's sake, our math above does not include any Kohl's coupons, but you should always see if any apply, of course.)
The first catch to all of the extra savings is Kohl's Cash is only issued in $5 increments. So it's our understanding that while your balance may reflect $112, you would only be able to apply $110 of that to your order, with the remaining $2 rolling counting towards your next $5. The second catch is that it still expires, and that appears to be true of Kohl's Cash earned as a percent of your total as well.
Overall, our takeaway from all of this is that Kohl's Rewards is a simpler, much improved loyalty program with better savings potential.
Other Kohl's Rewards Perks:
In addition to the Kohl's Cash upgrades above, enrolling in Kohl's Rewards will also get you access to members-only savings events offering 15%, 20%, or 30% off the ability to return items without a receipt and an undefined bonus gift on your birthday.
Become an Elite Member to unlock extra benefits.
To become an Elite member, you must spend a minimum of $600 on your Kohl's Charge in a year. When that happens, you get access to some VIP extras:
Free standard shipping on all Kohl's Charge purchases
Early access to Black Friday sales
Expedited customer service phone support
Honestly, we don't think that these incentives are worthwhile if it means paying interest on a Kohl's Charge balance now that cardholders will earn 10% back on all purchases regardless of payment method.
Where is Kohl's Rewards available?
Right now, Kohl's Rewards is only running in eight test markets, which the company is using to test and fine-tune before eventually rolling it out to all stores nationwide. Until that happens, these are the cities where Kohl's Rewards is available:
Indianapolis, IN
Austin, TX
Phoenix, AZ
Buffalo, NY
Minneapolis, MN
San Antonio, TX
Raleigh, NC
Rochester, NY
When does Kohl's Rewards start?
Kohl's began rolling the new program out to the test markets listed above this week, and they expect to push it nationwide in 2019.
Cover photo courtesy of Kohl's