Where to Find Cheap Film for your Fujifilm Instax Mini Camera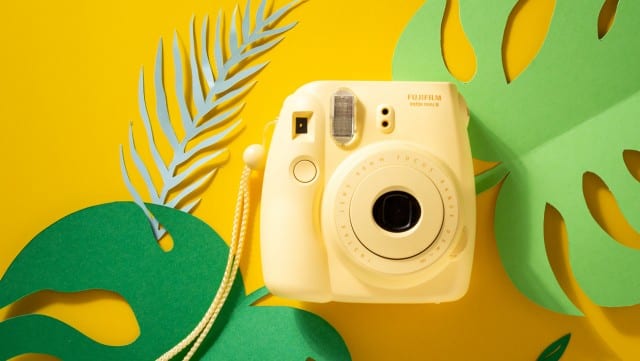 Whether you ran through the entire roll of film the day it came out of the box, or there's a Fujifilm Instax Mini camera lurking under the tree for someone you love, then you've probably already discovered that replacement film can be pricey.
Sure, instant cameras are super cool, but in the era of unlimited digital photos, it's far too easy to blow through the meager 20 exposures that come with the Fujifilm Instax Mini. So we have a few tips and ideas for buying more film.
First things first, here's our latest deal on a Fujifilm Instax Mini 9 Camera:
Fujifilm Instax Mini 9 Camera $35-$50
Throw it in with your next order at Kohl's.
Kohl's won't ever have the lowest price on Fujifilm Instax Mini film, but it might be a handy choice anyway. Consider Kohl's if…
You have Kohl's Cash to spend.
You're falling just short of the next tier of Kohl's Cash back.
You're falling just short of the free shipping threshold.
Look for novelty and specialty film styles.
Tired of basic white borders? Limited edition novelty film papers like Macaron, Monochrome, Minions, Frozen, and more are often on sale.
Always do the math.
Before you buy, do some quick math to discover the price per sheet. For example, as of our publication date, at Best Buy the cost of a basic white twin pack is $11.99 for 20 exposures. That works out to $0.60 per picture, and it's about as low as we ever see the price go.
Keep in mind that buying in bulk isn't necessarily better – we found three twin packs in basic white selling for $39.95, or $0.67 per picture.
Buy during Black Friday and Cyber Monday sales.
It never hurts to look for discounts on the days when it seems the entire internet is on sale. We've found good sales on this film at Best Buy and Amazon through the holiday sales period.
Best Places to Find Cheap Instax Mini Film
These are a few of our picks for places where you're most likely to find a discount on film for your Fujifilm Instax Mini.