Avoid Making These Common Credit Card Mistakes During the Holidays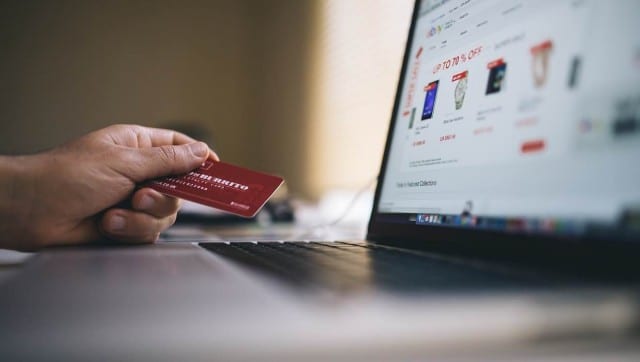 Editorial Disclaimer: Brad's Deals has partnered with CardRatings for our coverage of credit card products. Brad's Deals and CardRatings may receive a commission from card issuers. This content is not provided or commissioned by the issuer. Opinions expressed here are author's alone, not those of the issuer, and have not been reviewed, approved or otherwise endorsed by the issuer. This site may be compensated through the issuer's affiliate program. These user responses are not provided or commissioned by the bank advertiser. User responses have not been reviewed, approved or otherwise endorsed by the bank advertiser. It is not the bank advertiser's responsibility to ensure all posts and/or questions are answered. You can read our full advertiser disclosure:
click here
It's no secret that using the right credit card for your holiday purchases can help you save money and sometimes, even come out ahead. Plus, credit cards often include benefits such as purchase protection and extended warranty, that can come in handy well after you've finished Christmas shopping. However, in order to get the most out of credit card rewards and benefits during the holidays, it's important that avoid making some of these common credit card mistakes.
Getting a Card Just for the Sign-Up Bonus
It's tempting to sign-up for new credit cards during the holidays because there's a good chance you'll easily meet the spending requirement. However, signing up for cards strictly for the bonus can mean ending up with a bunch of cards that you don't use afterward. Make sure you can benefit from the card after the sign-up bonus and that you can pay off the balance without it costing you thousands of dollars in interest later on. And, make sure you choose the card with the best sign-up bonus.
Carrying a Balance from Month to Month
It's important with any rewards credit cards that you pay off the balance in full each month. If you consistently carry a balance from month to month, you'll end up paying more in interest than any value you get out of the rewards. During holiday spending, it's easy to get carried away in the spirit of giving. Just don't forget that you'll need to pay off those debts as soon as possible afterward.
Not Paying Off a Balance During a 0% Intro APR
Besides rewards, credit cards are attractive during the holidays because of offers for 0% introductory APRs on purchases and balance transfers. However, in order to benefit and actually save money with an intro offer, you'll need to be diligent in paying off the balance during the intro period or it'll cost you later.
Using a Store Credit Card
It's no secret that store credit cards get a bad rap, especially during the holidays when it seems like they're all offering special discounts and deals when you shop. Unfortunately, store credit cards are notorious for having higher than normal interest rates, and you can usually earn more rewards with a cash back credit card that covers all your purchases – not just the ones you make at a particular store.
Paying an Annual Fee for a Card You Don't Use
During the holidays, the annual fee might not seem so bad, especially if you're working on meeting the spend requirements for a big sign-up bonus. The only time you should consider a credit card with an annual fee, is if it comes with rewards and benefits you can use to counter or balance out that annual fee. If you plan to earn a sign-up bonus while you Christmas shop but you won't use the card enough later to earn any additional rewards, paying the annual fee for the card might not be worth it. If you want to stay on the safe side, choose a credit card with no annual fee.