How to Use Points and Miles: A Beginner's Guide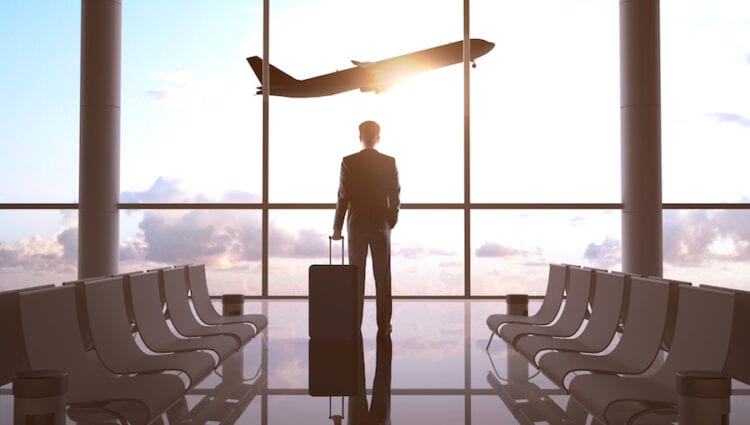 Editorial Disclaimer: Brad's Deals has partnered with CardRatings for our coverage of credit card products. Brad's Deals and CardRatings may receive a commission from card issuers. This content is not provided or commissioned by the issuer. Opinions expressed here are author's alone, not those of the issuer, and have not been reviewed, approved or otherwise endorsed by the issuer. This site may be compensated through the issuer's affiliate program. These user responses are not provided or commissioned by the bank advertiser. User responses have not been reviewed, approved or otherwise endorsed by the bank advertiser. It is not the bank advertiser's responsibility to ensure all posts and/or questions are answered. You can read our full advertiser disclosure:
click here
You could say I'm a seasoned traveler. Every year, I fly more than 150,000 miles around the world, often riding business class and staying in luxury hotels. You might assume I'm rich, but you'd be wrong. I just know how to earn and redeem the points and miles offered by airlines, hotels, and credit card issuers. The truth is that collecting and spending these points and miles is not that hard – anyone can do it. Yes, even you!
Want to learn how? I've got you covered. This post is for beginners who want to ease into the hobby and start seeing the world for less.
Let's start with a little history.
In the 1980s, airline companies like American Airlines decided to reward their best customers by offering them a free trip after several paid flights. It was a pretty bare bones loyalty program, like your local sandwich shop's punch card system – after eight or ten punches, your next sandwich is free. The airlines decided to do this slightly differently, and opted to use miles instead of punch cards. Basically, for every mile flown, passengers would get a mile deposited into their frequent flier account. After flying a set amount (typically around 25,000 for a domestic trip), passengers could cash those miles in for a free trip. At the time, it was pretty simple.
Things started to get more complicated when the rarely profitable airline industry teamed up with the highly profitable banking industry to offer frequent flier miles to credit card holders – typically at the rate of one for every dollar spent on the card. Eventually, hotels got on board too, offering their guests points and miles for each dollar spent with them. Finally, the country's biggest banks decided to cut out the middle man, and started offering their own rewards points as well.
Today, we live in a world where practically every airline, hotel chain, car rental agency and bank offers some form of miles and points program. Each has its own terms and conditions, and its own reward chart dictating how many points or miles you need for a particular award. It can get pretty confusing.
What is the best way to keep track of multiple program memberships?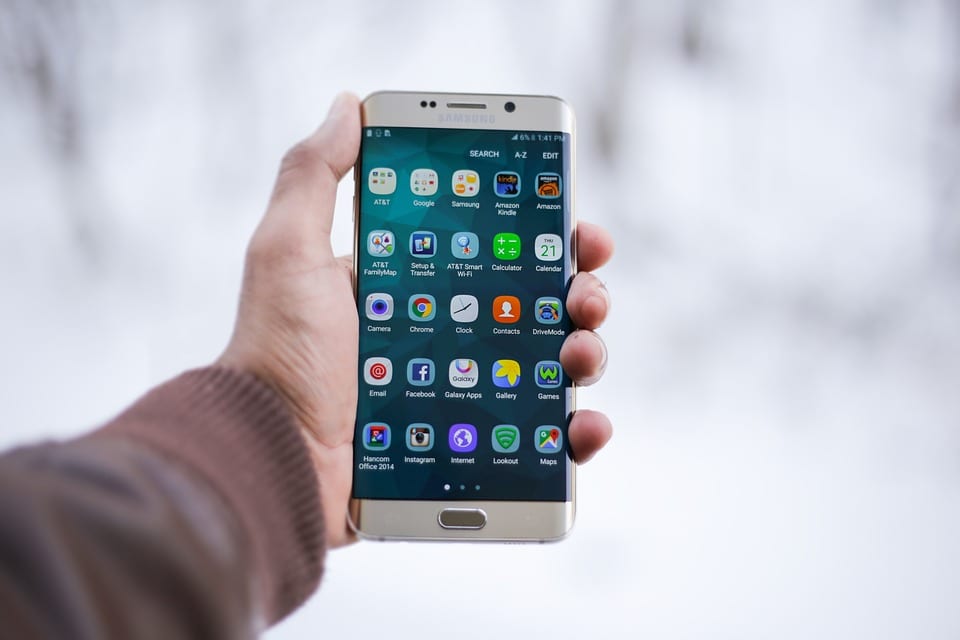 Navigating the ins and outs of a single program is not all that complicated, but trying to keep track of login names, passwords and balances across multiple programs can be a daunting task. My best advice for anyone trying to juggle multiple loyalty programs is to consolidate all that information into one (secure!) place. You can use an online spreadsheet, a paper printout, or you can opt for a free service that stores all of this information online, like Award Wallet. If you manage all of your own personal accounts and help other family members too, electronic organization becomes essential.
How can you learn more about each program?
Once you have your programs organized and you know how many points and miles you have in each program, you can start learning more about how these programs work. Beginners should start with a single program, perhaps the one they know the best or already have a good amount of points and/or miles racked up with. Start by visiting the web site of the company that offers the miles and learn more about the program. The things you want to know include:
How can you earn points/miles? Traveling is now just one of the many ways that travel providers reward hand out points and miles. They also have a variety of partners, such as credit card issuers that offer rewards in their programs.
How can you spend your points and miles? Not only do travel providers offer award flights and free hotel nights, but they can have many partners that you can utilize when you redeem your rewards. For example, a hotel chain will allow you to redeem points for a free night's stay, but also for a room upgrade or perhaps even to transfer points to airline miles.
What is the most valuable use of your points and miles? One of the interesting and confusing things about points and miles is that their value depends both on what program they're in, and on how you use them. Many programs allow customers to redeem them for merchandise or gift cards, but those options typically return about one cent in value per point or mile. On the other hand, travelers who redeem their points and miles for luxury hotel stays, or first class flights frequently see several cents in value per point or mile redeemed. For example, I've recently used (admittedly, many) points and miles for trips to Hawaii, New Zealand, and Australia that would've cost me $20,000 out of pocket, a $5,000 New Year's proposal in Mexico, and a $60,000 honeymoon.
Take baby steps when it comes to setting goals.
Now that you have a feel for the easiest ways to earn points and miles and the best way to spend them, it is time to set a modest goal for yourself. We're talking along the lines of a weekend getaway, not an around-the-world trip in first class. The easiest way to get started, without leaving your couch, is get a travel reward credit card.
Here's how travel reward credit cards work.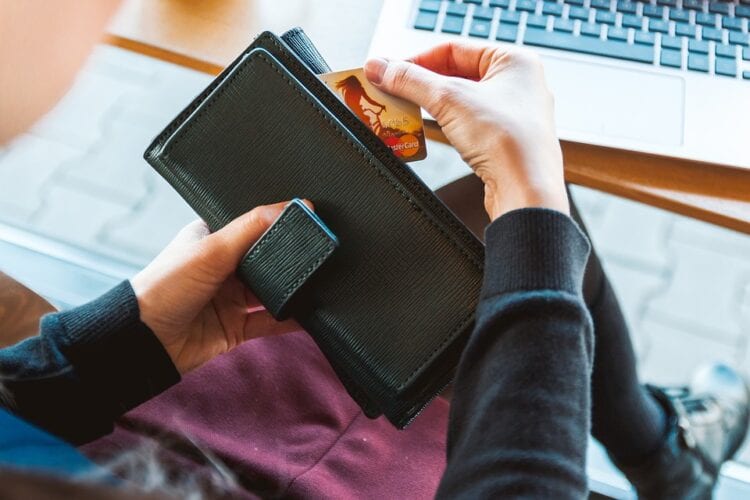 The credit card industry is incredibly profitable and competitive. To attract new customers, banks reward their credit card users by giving them points, miles, and cash back for money spent on the card. On most travel rewards cards, cardholders earn one point or mile for each dollar spent, and double points for every dollar spent on travel and/or purchases from the credit card provider. The best travel rewards credit cards will even offer 2x to 5x points or miles in select spending categories.
Additionally, many cards offer new applicants a large sign-up bonus just for giving the bank a chance to earn your business. In fact, reward credit card users like me earn more rewards from sign up bonuses than they do from an entire year's worth of spending. If you eventually want to become an advanced travel rewards earner, you'll always want to closely monitor the latest credit card bonus offers, and apply for the ones with the most generous deals.
What type of rewards should you be earning?
Cash back might seem like the most valuable credit card reward, but it's often not. Cards that offer 1%-2% cash back are considered competitive, but travel rewards cards can give you even more bang for your cash back buck. For example, if you were to earn 50,000 points in the Chase United MileagePlus Explorer Card, you might redeem those points for two round trips for you and a friend, a trip that could have cost you $1,200 out of pocket. In that case, you'd be getting 2.4 cents back in value for every dollar you spend on your credit card, which is much better value than what you could get from most cash back cards.
The next step is to find a card that earns the points or miles that are the most valuable to you. This is different for everyone, and the value generally depends on what you want to use the points for. You might find the most valuable card to be one that's co-branded with your favorite airline or hotel chain, or you might like the flexible points that can be transferred and redeemed at one of several airline or hotel programs.
The major flexible point transfer programs are Chase's Ultimate Rewards, American Express's Membership Rewards, and the Starwood Hotels Preferred Guest Program. These programs are very popular, because cardholders can earn points that they can later choose to transfer to the airline or hotel program of their choice. These points are valuable due to their flexibility.
For the ultimate in flexible points, travelers should consider a card that offers fixed value rewards, such as the Capital One Venture Rewards Credit Card or the aforementioned Barclaycard Arrival Plus World Elite Mastercard.
When NOT to use reward credit cards.
As great as reward credit cards can be, there are some people who should avoid them. Credit card users with a lot of debt should focus on paying that off, not trying to earn rewards for spending more. Anyone who might be tempted to use a new credit card to make unnecessary purchases should also find other ways to earn points and miles. Finally, If you have trouble keeping track of all of your credit card accounts, you should probably stick to using a small number of simple credit cards verses adding more cards to your plate.
That being said, for anyone who has their personal finances highly organized, and who actively avoids interest by paying their monthly statement balances in full, reward credit cards are the fastest and easiest way to earn the points and miles they need to get where they want to go.
A quick guide to promotions and special offers.
Every airline, hotel, and credit card that offers rewards in the form of points and miles eventually decides to put out bonus offers to encourage new customers to try their products. By completing these offers, you can earn thousands of easy points without having to fly anywhere, buy anything or stay at a hotel.
Sure, in some cases, these offers make you buy something you wouldn't normally have purchased in order to earn those bonus points and miles. But sometimes that's worth it. Occasionally, we see such exceptional offers that buying something big in order to earn those points is justified.
Here are a few types of promotions and special offers that are very common:
Online shopping malls

Most loyalty programs have an online shopping mall that allows customers to earn additional rewards for doing their online shopping on the site. In fact, most of these web sites all look very similar, because they are all run by the same third-party company. You simply register with the site, and then click on their links to major retailers. Once you make a purchase, bonus rewards are automatically credited to your account. For example, you might get two to five extra points or miles per dollar spent for shopping at a department store, or perhaps 20 points or miles for ordering flowers and other gifts. Occasionally, even major retailers can offer 15 or 20 points per dollar spent.
Dining programs

Some loyalty programs offer dining rewards programs that returns bonus miles for visiting certain restaurants. You must first register your credit cards (don't worry, this is legit), but once you do, you won't have to present any coupons or do anything unusual when you dine – just use one of the registered cards to pick up the check. The best part is that these programs frequently offer large bonuses of thousands, or even tens of thousands of miles for visiting a certain number of restaurants. If you're a restaurant aficionado, this is a rewards train you'll want to get on.
Buying miles

Hotels and airlines have long been willing to just sell points and miles to customers – usually at outrageous prices that make no sense. Nevertheless, sometimes they have sales and promotions that reduce the cost of buying miles to rates that are actually sensible. All airlines do this regularly, and during their best sales it's often possible to buy enough miles for an international business class award ticket, at a price comparable to an economy class flight. Better yet, Choice Hotels normally sells points in its Choice Privileges program for only 1.1 cents each. At that rate, you could spend $110 to buy 10,000 points, and redeem them for a $450 room in Rome, Italy.
Retail and service partners
Many loyalty programs have retail partners (which are separate from their online shopping malls), which offer points and miles for purchases. For instance, you might earn a few thousand miles for getting an insurance quote, signing up for satellite television, or opening up an investment account. I've even gotten miles for test-driving a car.
How to find special offers on points and miles.
Most of these offers are lying in plain site on the company's web page. Generally, you'll go to the home page for their loyalty program, and click on a link with a title like "Ways to earn" points and/or miles. For example, check out United Airline's page titled "Earn award miles." It has more than a dozen links to every kind of promotion and special offer, each with its own offers and deals.
Another way to find these offers is to read our blog. Just like we find the best deals and coupons, we always strive to share the best travel offers and promotions we find in our day-to-day work.
FYI: How you spend points and miles is just as important as how you earn them.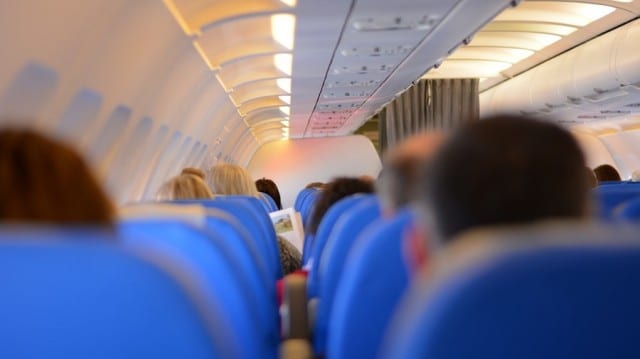 Once you've mastered all the ways that you can earn points and miles through credit cards, promotions, and travel, you will eventually find yourself with tens, or even hundreds of thousands of points and miles at your disposal. Never forget that these points and miles are valuable, and you should take great care in spending them, just like you do with your dollars.
While we know what our dollars are worth, the value of your points and miles depend on which program they are with. Simply put, your points and miles are only worth as much as the rewards you can redeem them for. Even then, you have to consider what those rewards are worth to you, not what the company is selling them for. Just because a business class airline ticket costs $10,000, doesn't mean I would EVER pay that. For me, a business class ticket is only worth 50 to 100 percent more than the price of a coach ticket. Decide what certain things are worth to you, then divide the value of your award by the number of points you would spend to earn it, and that will give you the cents per point or mile, which is key to understanding if you are getting a good deal.
What should you be redeeming your points and miles for?
Since most credit cards offer one point or mile per dollar spent, you want to get at least two cents in value per point or mile redeemed.
Generally speaking, you are going to get the most value from your points and miles by redeeming them for award flights without much advance notice, or business and first class international flights. Another great option is hotel stays, especially since these awards are much easier to find and book than scarce airline frequent flier awards. I often see $0.04 to $0.06 in value per point when I fly in business class overseas or stay in mid-range and luxury hotels.
What NOT to spend your points and miles on.
It is almost never a good idea to redeem points and miles for gift cards, merchandise, or to make reservations directly through a credit card's travel service. These options usually return about one cent in value per point, and often less.
You also want to focus on finding airline awards at the lowest possible mileage levels, which are often called "saver" awards. Since the next highest level typically requires twice the number of miles, you only get half the value. Still, there are some times when you have no hope of finding award seats where these expensive awards can make sense, like during the holidays.
How to find the best airline awards.
Much has been written on this subject, and the common wisdom is to plan your award trips very far in advance (around eight to 11 months), avoid peak travel seasons, and be flexible. This is good advice, but the next step is to look hard for partner awards. Every major airline program is partnered with other airlines that you can use your miles to book flights through. Sometimes, these options are not presented when searching online, so you have to call to book them. To get a feel for the partners, consider that United partners with all of the Star Alliance carriers, Delta partners with the Skyteam Alliance, and American Airlines is part of the OneWorld Alliance.
The worst way to earn miles isn't what you think.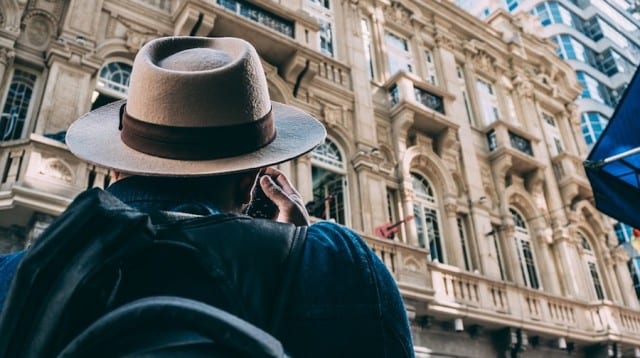 It has been said that the hardest way to earn airline miles is to actually step on an airplane. With all of the ways to earn points and miles that I've covered in this post, it is ironic that traveling is often the least productive ways to earn travel rewards. But don't give up hope, there are some travel providers that still offer valuable ways to earn bonus rewards when you (or your employer) pay for reservations.
There are two kinds of people who can earn significant rewards from their travel. First, we have the business travelers who book trips that are reimbursed by their company. These travelers are free to choose the airlines, hotels, car rentals and even meals that earn the most travel rewards, which might not be the best bargains offered.
The other kind of people who can earn travel rewards are families that simply can't earn enough rewards to book their trips using just points and miles, or families who find their points and miles can't be used when and where they want, and are forced to buy part of their trip out of pocket. In both of these cases, travelers owe it to themselves to earn as many travel rewards as they can.
Unfortunately, some airlines are catching on, and have revamped their award programs to reward the higher spending business traveler with more miles, and the casual traveler with less. United, American, Southwest, and Delta all reward miles based on the fare paid, not actual miles flown. Similarly, their new "basic economy" fares will sometimes earn no miles at all! Choosing an airline to "credit" flights to, like American's partner British Airways, could possibly earn you more miles or higher status, but it depends on the fare class you book. This is definitely for the more advanced beginner, but it's something to always think about.
3 ways to earn points and miles from travel.
1. Use the right credit card. Airline credit cards all offer double miles when purchasing flights from the airline tied to the card, and cards like the Chase Sapphire Preferred offer double points for any travel purchase. Hotel cards are even better, as they can offer five to 10 points per dollar spent at hotels tied to the card.
2. Purchase gift cards. You can often buy gift card from retailers where your credit card earns extra bonuses. For example, office supply stores often carry gift cards from Southwest Airlines, where you can earn 5x rewards on your Chase Ink cards. In addition, you can earn bonus credit card rewards from supermarkets frequently sell gift cards for airlines and hotel chains.
3. Register for promotions. It is pretty much a given that every major hotel chain will have a featured quarterly promotion where you can earn points or free nights by staying at their properties a certain number of times. Our CEO Brad once used a Hyatt promotion to score a trip to Australia and New Zealand. Even airlines and rental car agencies play this game as well. The trick is, you always have to register for these offers to be eligible. Since it costs nothing to register, it is always a good idea to just register for all of the promotions offered by your favorite loyalty programs, even if you are not sure if you will complete the requirements. Business travelers should pay special attention, since they usually can't anticipate their future travel.
Have any questions about getting started with points and miles? We're happy to help! Leave us a note in the comments, or drop me a line at mark@bradsdeals.com