7 Proven Ways to Cut Your Vacation Costs in Half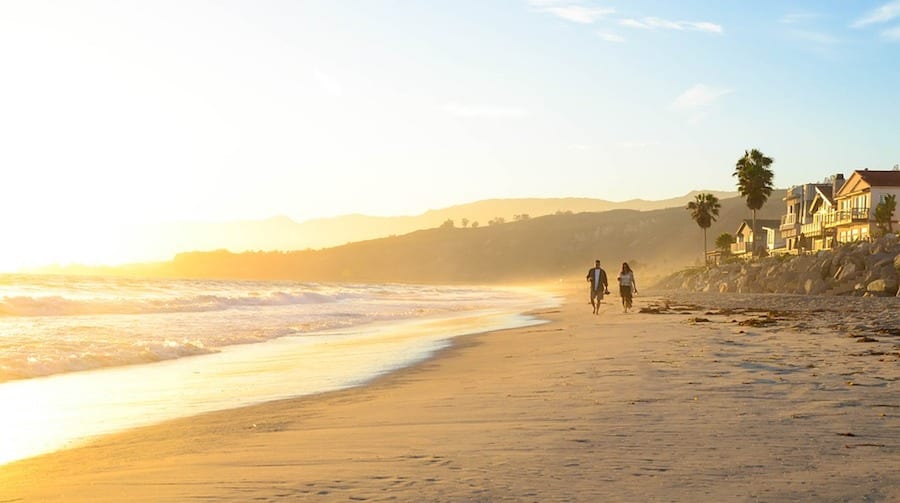 Editorial Disclaimer: Brad's Deals has partnered with CardRatings for our coverage of credit card products. Brad's Deals and CardRatings may receive a commission from card issuers. This content is not provided or commissioned by the issuer. Opinions expressed here are author's alone, not those of the issuer, and have not been reviewed, approved or otherwise endorsed by the issuer. This site may be compensated through the issuer's affiliate program. These user responses are not provided or commissioned by the bank advertiser. User responses have not been reviewed, approved or otherwise endorsed by the bank advertiser. It is not the bank advertiser's responsibility to ensure all posts and/or questions are answered. You can read our full advertiser disclosure:
click here
I write a lot of the travel deals here at Brad's Deals, which means I spend almost every day reviewing airfare and vacation packages. Cool job, right? It has me hard-wired to find the best deal for my own vacations, too. When I booked a trip to Los Angeles for my girlfriend and I, we budgeted around $1,800. But through some thrifty travel hacks, we ended up spending just $900 for the two of us.

A quick search at Southwest Vacations set the benchmark for our four-night vacation package at $1,614. The price included round-trip airfare from Chicago and didn't include food, entertainment, or ground transportation. We thought we'd end up spending an extra $200 on those items, bringing the total cost of our trip to $1,800. Instead, I used my travel hacking knowledge to bring it down to half of that. Want to copy my method? Here's how I did it:
Hack 1: Unbundle and book separately.
Instead of buying that vacation package through Southwest Vacations, which would have cost $800+ per person, I booked our flights and accommodations separately. This allowed me to find tickets with an airline I like, one with similar customer service and amenities to Southwest Airlines. We chose Virgin America (now a part of Alaska Airlines). Alaska offers free wifi for messaging, complimentary non-alcoholic drinks (even for those of us in economy seating), and a bunch of free tv shows through their streaming entertainment system. Our round-trip flights cost $220 per person, $440 for the two of us.
Unbundling the "vacation package" offer allowed me to focus on individual costs. I used Airfarewatchdog to look for airfare deals, too. The site works a little differently from Kayak or Hipmunk. They have employees who review airfare offers, including some from Southwest Airlines (which doesn't share its fares on sites like Kayak).
Hack 2: Use airline rewards.
Alaska Airlines award miles by how far you fly, in contrast with every other American-based airline today. You can use the miles with amazing partners like Cathay Pacific and Japan Airlines, which is exactly what our travel editor Mark Jackson used on his honeymoon.
Hack 3: Ditch checked bags.
Baggage fees are tough to avoid. Unless you're a frequent flyer, airlines don't usually waive these fees. To get around them, you actually have to change the way you pack. My partner and I both managed to travel without checking any bags for our four-day trip. She had a satchel (which counts as a personal item) and a small roller carry-on bag. I traveled with this ScotteVest (which is my favorite travel item ever) and a small backpack.
The ScotteVest travel vest has a bunch of pockets, so it's like a carry-on that you wear while you travel. This gets around the limit of two personal items, as I could have carried even more without violating the airline's rules. The vest has a large pocket for my iPad, two phone pockets on the inside chest, two pockets on the outside chest, outer hand pockets, and several more inside pockets. This is where I carry toiletries, Dramamine, boarding passes, and other essentials. It's also where I carry most of my electronics.
It also helps to know how to pack a bag. Roll your clothes instead of fold them. Carry only the essentials, and wear your bulkiest items instead of packing them. It takes a little practice, but you can travel internationally without checking a bag ever again.
If you're not as adventurous a packer as I am, you can use your frequent flyer status instead. Even the first status level in many programs qualifies you for at least one free checked bag.
Credit cards can offer even more benefits, if you know how to use them. For example, the Chase United MileagePlus Card , Citi AAdvantage MasterCard, and Delta SkyMiles Credit Card provide one free checked bag, even without status. The Chase Sapphire Reserve reimburses you for fees charged by the airlines. The Chase Sapphire Reserve reimburses $300 per calendar year.
Finally, some airlines allow you a free bag regardless of who you are. Southwest allows all customers two free checked bags, no matter what. Also, many airlines allow "special items" to fly for free, or at least not count toward your baggage allotment. This includes ski equipment and car seats.
Hack 4: Shop around for accommodations.
I started my search at Hotels.com. Like Kayak, they have a list of prices so I could compare what was available. They also offered a coupon code for eight percent off.  We originally planned to stay at the Andaz West Hollywood. The price was $1,516, but we could have gotten it for $1,395 with the code. We liked the Andaz because of their nightly wine tastings and their close proximity to The Comedy Store.
It's important to note that points-earning hotels don't usually allow you to earn points if you book through third party sites. This is important to consider before you stay somewhere like the Andaz (a Hyatt brand). If we had stayed there, we would have weighed the points against coupon savings to find out which offered the better deal.
Instead, we chose to stay at vacation rental. You can use places like FlipKey to find these, and the one we ended up with cost only $640 for four nights. It was a large studio with a kitchen (including a full-size refrigerator, stove, and coffee maker). We checked the reviews to make sure everything seemed above board and, when we were satisfied, we booked it.
Hack 5: Follow the rules and DIY.
While vacation rentals can save you a boat load of extra money, they also come with a few potential money grabs of their own. In most cases, you'll need to put up a deposit for cleaning, damage, and late stays. Here are a few ways to get around the potential expenses.
When you stay at a vacation rental, you can save money on food by treating it as your second home. Stop by a grocery store. Load your refrigerator with the stuff you like to eat. Then, you can cut out most of your extravagant food expenses without changing your daily life. We stayed at an apartment within a few blocks of a grocery store. So we were able to cut our food budget by stocking up on essentials for breakfast (and sandwiches to take with us on our daily adventures).
We didn't want to pay cleaning fees, so we cleaned up after ourselves. If you want an extra bit of protection, take some photos of your unit when you first arrive and again when you leave. That way, you'll have photographic proof in case someone tries to charge you for a mess you didn't leave.
Hack 6: Maximize your credit card points.
Credit cards can come in handy for stays, too. If I'd gotten the Chase Hyatt Visa card before our trip and met minimum spend requirements for the sign-up bonus, we would have received 60,000 Hyatt points each, which we could have used at the Andaz West Hollywood for our four-night stay. The Citi Prestige card has an especially strong promotion for four-night stays, which reimburses you the rate of your fourth night onto your credit card statement after you complete your stay. This can be used at any hotel their travel concierge can book, and they're even eligible to work with corporate codes.
Hack 7: Shake up your ideas about transportation.
Instead of renting a car, we chose accommodations within walking distance of most of our preferred destinations. We walked where we could and took Uber for further destinations. We also used public transportation. We didn't consider using Uber or Lyft for everything, because those fares add up quickly (especially in a city with the sprawl of Los Angeles).
If you drive a bunch, you can rent a car through services like Hotwire. These are traditional services with airport pickup locations, so you can drive directly to your destination without waiting for a taxi. Look for Hotwire coupon codes and other promotions to save money on this kind of travel.
For our trip, a car would have cost about $180 through Hotwire. That's significantly lower than many other car rental services, and it would have been worth it if we were going to drive much outside of our neighborhood.
The cheapest transportation option we used was the city's public transit system. It cost us $1.75 to get from West Hollywood to Santa Monica beach. We actually got on the wrong bus once, and it dropped us off about halfway to where we wanted to go. Even with the temporary delay, it was still much lower than the cost of an Uber, and we could have gotten daily or weekly passes if we planned to use it more often.
Of course, there's another option for the most frugal of all travelers. If we wanted to save even more money, we would have rented bikes for the trip. Chicago has a robust bike-rental system called Divvy, and tourists use it all the time. Los Angeles has a similar service as well. It's called Metro Bike Share, and it's one of the most cost-effective ways to see the city. A monthly pass costs $20, and that makes it the cheapest way to get around a place with no snow. Just keep your bike sessions to less than 30 minutes and you can take as many trips as you want at no extra charge.
I didn't have to sacrifice much to save half the cost of my trip to Los Angeles. The biggest headache was a misread bus schedule, and that only cost an extra fifteen minutes of time. We looked at our trip as a chance to live in the area for a few days, and the extra planning made a big difference. We saw a comedy show at the Largo, sipped drinks on the pier, and browsed rare first editions on Sunset Boulevard. We didn't have to pinch pennies on live entertainment or experiences, because we saved so much on food, transportation, and accommodations.