Disney World Reopening Day 3: Visiting Star Wars Galaxy's Edge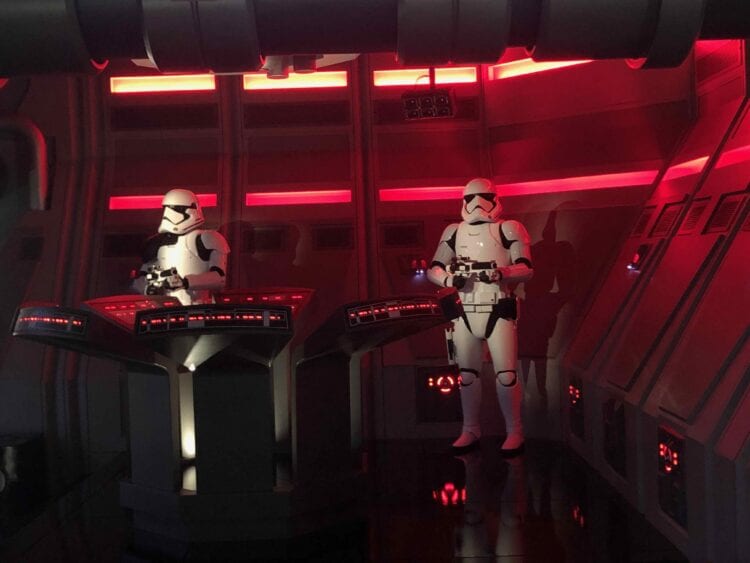 Today was my third day at Walt Disney World after they reopened from an almost four month closure due to the pandemic. I first visited Animal Kingdom and the Magic Kingdom, where I was met with very sparse crowds. On today's visit, I braved the opening day of Disney's Hollywood Studios, which has quickly become a very popular park because it hosts Star Wars: Galaxy's Edge. How would my visit compare to the other parks? Let's find out!
Reopening Day Report from Disney's Hollywood Studios and Star Wars: Galaxy's Edge
Arrival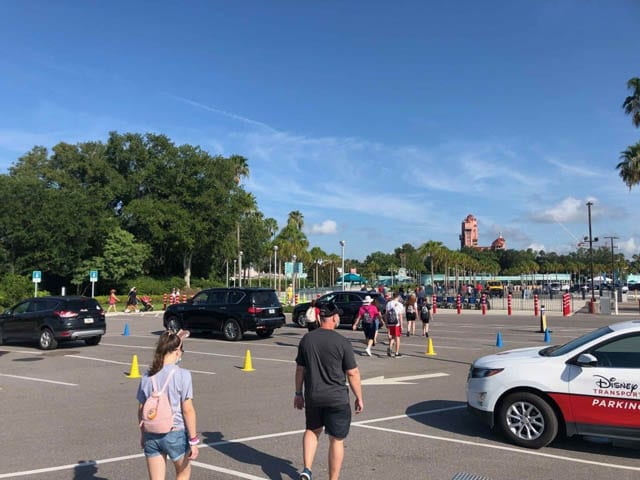 I arrived about 40 minutes before the official opening and there were noticeably more cars in line today than at the previous parks. Similar to the other parks, cars were distanced by one parking space to encourage physical distancing. Notably, more people were arriving at this park early, likely due to a 10 AM Star Wars: Rise of the Resistance Virtual Queue reservation system. After my temperature security check, I was through the gates.
Crowds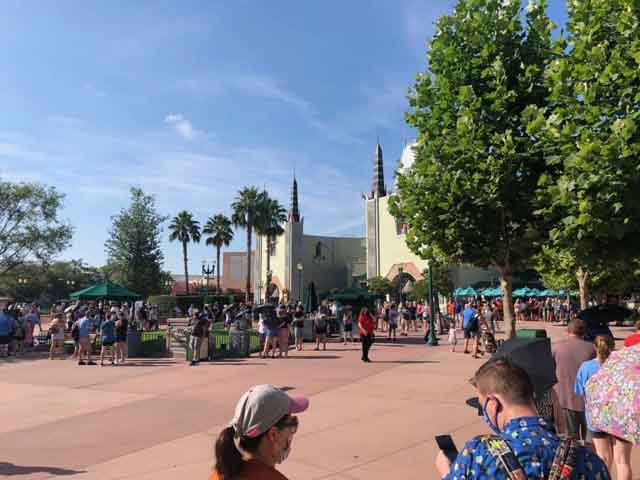 As with the other parks, you must make a reservation to visit Disney's Hollywood Studios. This is the only park that was sold out to all groups of potential guests (resort, annual pass holders, and regular ticket holders), so I was expecting larger crowds. Hollywood Studios also is a smaller park by footprint than the others, so I expected it to feel more crowded as well.
While it did feel more crowded than Animal Kingdom or the Magic Kingdom, it was still much more manageable to navigate than my visits in the past. Walkways were largely open, and even Star Wars: Galaxy's Edge enabled me to have some elbow room and experience most of the attractions.
Wait times were noticeably longer than at the other parks and fluctuated throughout the day. Another new attraction, besides Star Wars: Rise of the Resistance, Disney had opened Mickey and Minnie's Runaway Railway right before closing the parks. This was the most popular line in the park, having a 70-minute posted wait most of the day. However, when I waited in line, it only took 20 minutes to get through the line. This was certainly a theme during my time at the park, most wait times were less than posted. Also of note, rides that had an hour or more wait during past visits, like Toy Story Mania, were a walk on.
How Were the Crowds at Star Wars: Galaxy's Edge? How Do You Reserve Star Wars: Rise of the Resistance?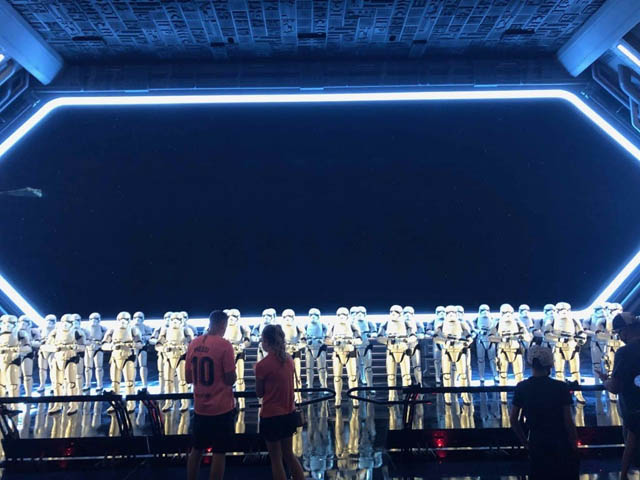 I arrived at right as the park opened to attempt to get a Virtual Queue reservation, which is made via the My Disney Experience app or through a Guest Experience cast member. Reserving through the app was easy. You'll see this on your app once you enter the park: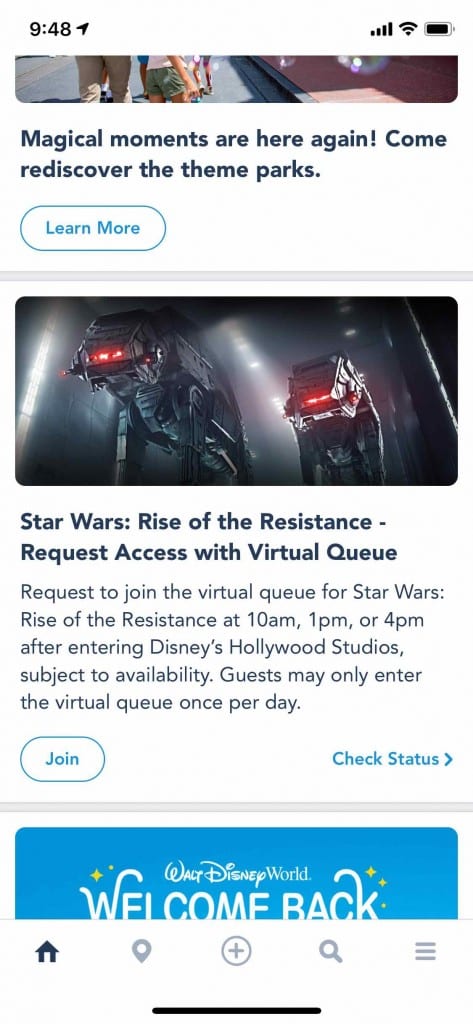 Then, at 10 AM (or 1 PM or 4 PM), click join. You'll need to select everyone in your party that wants to ride. I did as instructed and got Group 2, which was incredible! I would recommend aiming to try and ride early in the day, as it's still experiencing breakdowns.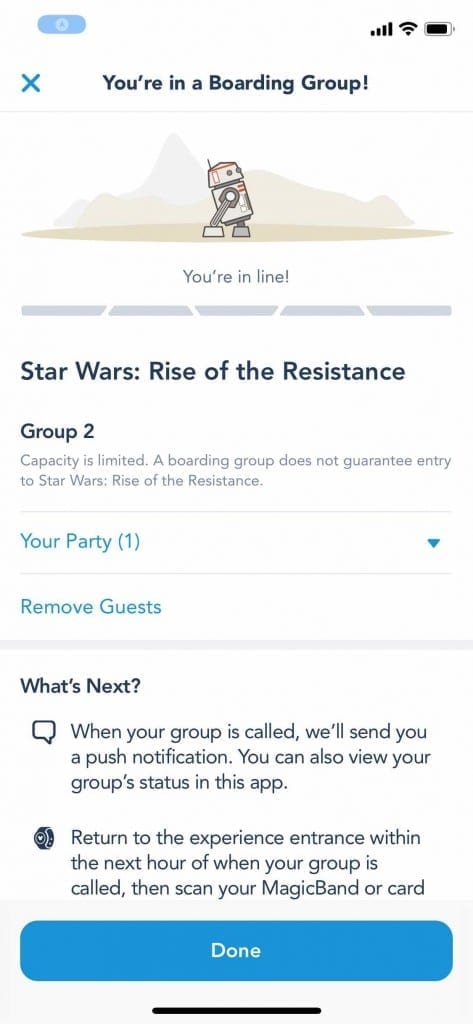 After a 5 minute wait, my group was called and I headed to the ride.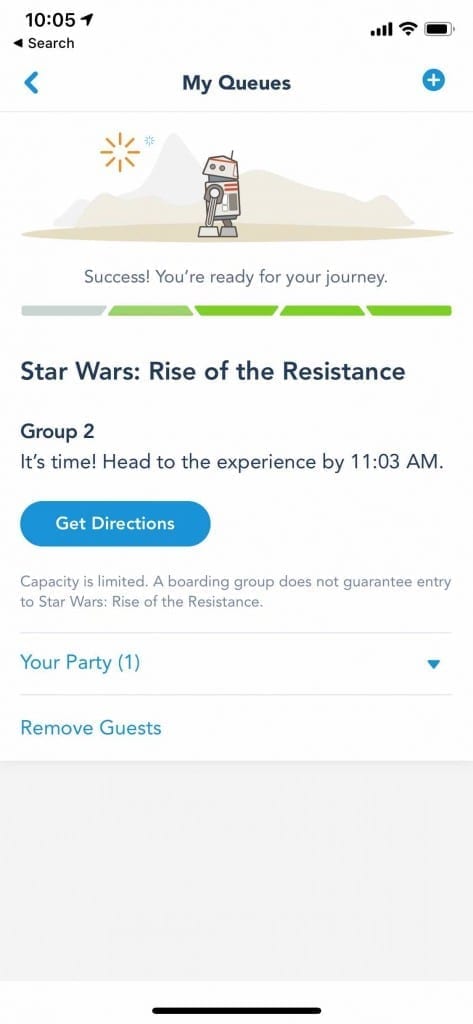 Guest's Magic Bands, which are used for everything (from entering the park, entering your hotel room, paying for food and merchandise, and on-ride photos) is also used to enter Rise of the Resistance when it's your time to ride. This also ensures that guests only ride the ride once.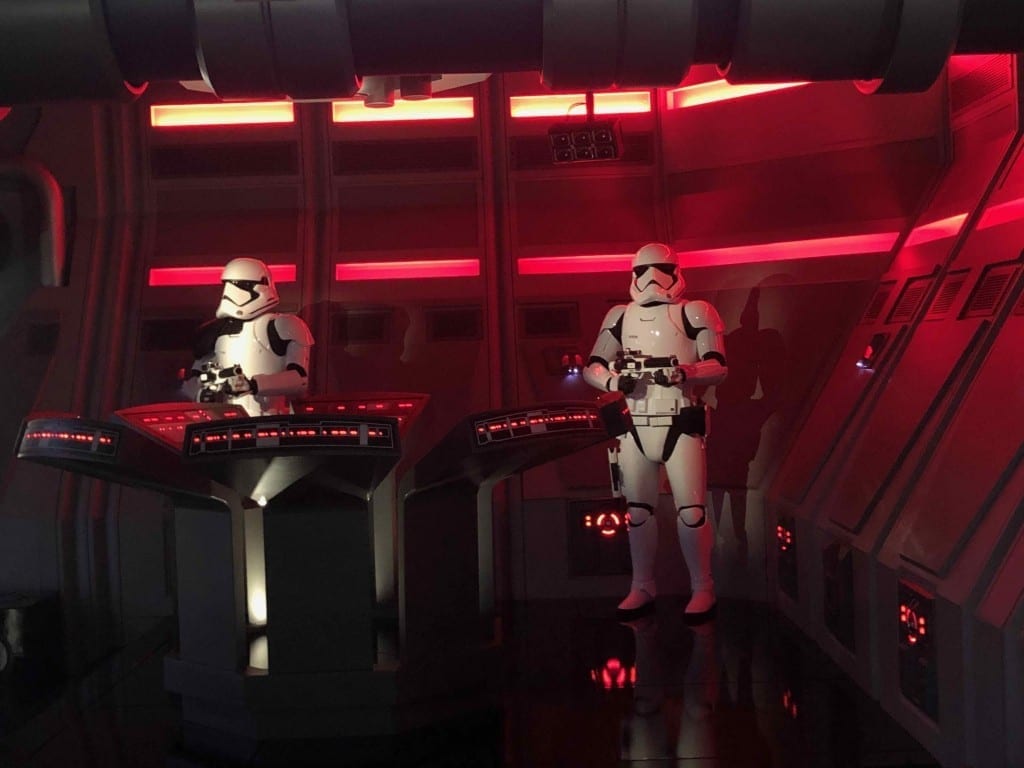 I was able to walk straight through the very long queue to the first pre-show, which made the start to my day amazing! My review: it's still the best ride that Disney or any theme park company has ever created.
Other experiences in Galaxy's edge are slightly adjusted. The custom lightsaber experience at Sabi's Workshop is on hold for now. Instead, guests now enter and buy normal lightsabers. Shops are limiting entry and Oga's Cantina, where you can sip alcoholic Star Wars drinks, has extremely reduced capacity (and requires a reservation 60 days in advance). The smaller crowds made visiting Galaxy's Edge much more fun than my experience at Disneyland in January. I felt like I could appreciate the handiwork that Disney's Imagineers had put into creating the land.
Food is available via mobile order at several locations, including alcoholic beverages. There are also many walk-up kiosks for snacks and other beverages.
Overall
Disney's Hollywood Edge was noticeably busier than the other parks but was still quite manageable, and a family can expect to experience nearly everything in the park in one day. The only caveat is scoring a boarding pass to Rise of the Resistance, and hoping that the ride operates normally throughout the day.