Father's Day Gift Ideas for Every Type of Dad, Even Yours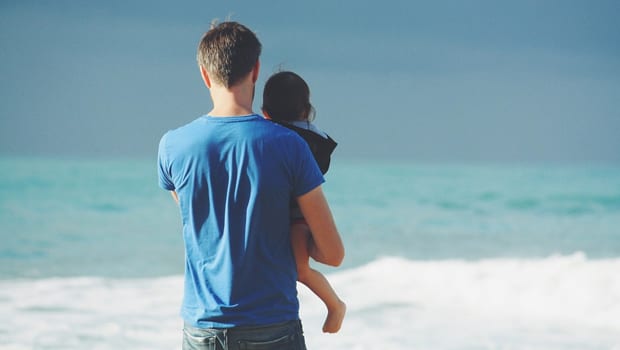 We've come to terms with it. Father's Day just isn't as easy as Mother's Day.
Maybe mom is happy with whatever you get her, but Dad, well, is just a little more difficult. Maybe your dad is one that likes the typical merchandise, but if he doesn't enjoy fishing or golf, you might feel a little lost. We're determined to find you a gift for any kind of Dad at an affordable price, so here is our list of Father's Day gift ideas for every Dad:
Fit Dad
While you've been working on your tan, Dad's been training for his next marathon or making you feel bad when he tells you about his daily ten mile runs. Unfortunately, his workout gear is from the 90's and starting to show some wear and tear. Get him some new kicks like these Asics Men's Gel-Neo33 Running Shoes for $76 or a few pairs of Men's Under Armour Cotton Shorts for $17.
Essentials Dad
This is the dad who always says he doesn't want gifts. You knew you had to get him something, so you settled on replenishing his essentials. Check out this Philips Norelco 7310XL Shaver for $31 or for a little more inventiveness on a staple, take care of his shaving needs for months with a membership to DollarShaveClub for Razors for $1/month!
Outdoorsy Dad
Your dad is prepared for anything. Bear attacks, unicorn sighting, even the occasional impromptu camping trip. Help make his preparations fancier than ever with this Engraved Sportsman's Gift Set for $22. And if you're bored on that camping trip, just get this Sportcraft Wooden Ladderball Set $19 to stash in the back of his car.
Golf Dad
This is my stereotypical dad. He LOVES golf. And after years of getting him self-correcting golf balls, monogrammed head covers, and fancy golf ball GPS machines, it occurred to my siblings and I we should actually just get him real golf equipment. Shocking. This Ram Golf Complete Set for $123 is an affordable new set or grab him this Callaway Diablo Octane Tour Driver for $100 to help improve his tee off.
Hard-hat Dad
If this is your dad, I'd like to borrow him. I've always wanted a ceiling fan in my bedroom. For the man who likes to fix your running toilet and who built you that awesome tree house I always envied, grab him a new Black & Decker 4.5 Amp Jig Saw for $25  or a Husqvarna 16" Refurb Chainsaw for $142 to complete his next project.
Techy Dad
This dad stole your iPod when you got your first one. Though you were probably pretty annoyed at the time, he just wanted to see how it worked on a jog. And in the car. And at work...Now that you've gotten over it, indulge his needs with a Refurbished iPad 2 for $319. If his weakness is flat screens, a Philips 40" LCD HDTV for $410 Shipped should do the trick.
Gourmet Dad
Gotta love a Dad who's always in the kitchen or at the grill. If the wafting smell of cooking BBQ meats makes you think of your old man, get him $162 worth of MeatHub Meats for $70 and you'll probably benefit as well. There's a meat for every man in there. If he's more of a coffee connoisseur, deliver gourmet coffee to his house monthly, at Gevalia with 15% off and free shipping with sign-up and you'll become the reason for all his new found productivity.
Sporty Dad
If he was the coach of your  little league team and can be found only watching ESPN, keep him up with the latest sports news with one year of Sports Illustrated for $29. If you're yearning for a change to the constant ESPN analysis, switch it up this summer and indulge him in a 2 Week Free Trial of MLB.TV with an MLB.com purchase.
Pampered Dad
You may think a spa certificate is the perfect Mother's Day gift, but dads like to get pampered too! Treat him to a day of pampering with 20% off at Wayspa.com and he can choose from spas across the country. If he'd prefer to do his pampering at home, this 6pc American Crew Gift Set for $26 will make his shower all the more luxurious.
Stylish Dad
If your Dad is said to be the Frank Sinatra of his day, he probably would appreciate some new wardrobe additions. Great staple pieces like this Michael Kors Chronograph Watch for $135 are affordable and accent any outfit. With light, portable laptops at everyone's work desk, there's no need for a big ugly computer bag anymore. This Jack Spade Nylon Canvas Computer Bag for $95 will replace that old work out briefcase nicely.

Sentimental Dad
Your dad's the kind of dad who still has a picture of you as a baby in his wallet. It's adorable, and he still pulls it out and shows people, decades later. Coax him into framing that picture, and thus eradicating said picture from his wallet, in a custom frame from Personalization Mall with up to 25% off . Or even better, add more embarrassing, fat baby pictures of you and turn them all into a photo book from York Photo with 50% off and he can display them proudly on his coffee table every day.
Happy Father's Day to all our BradsDeals dads! What are you getting dad for Father's Day? Let us know in the comments below!
If you missed it, check out what Father's Day means to us BradsDealers. And for more Father's Day gift ideas, check out our Father's Day Gift Guide.
Want to see more helpful deals like these? Sign up for Brad's Daily Alerts today to get the best daily deals delivered to your inbox!