13 Pantry Staples That are Cheaper (and Tastier) to Make at Home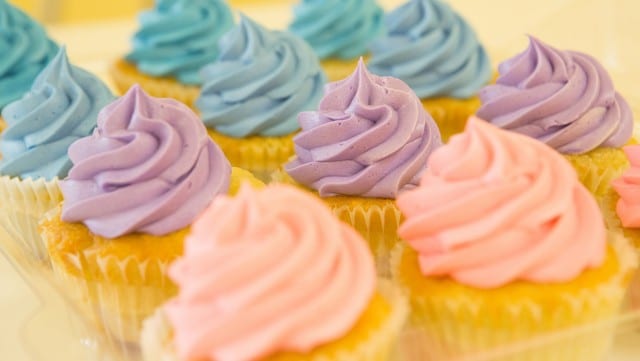 Grocery stores carry many kinds of cheap pantry staples, but is convenience worth the price of mediocre food?
In my experience, homemade almost always trumps store-bought food in quality, taste, and price, and a lot of pantry staples are cheaper and easier to make than you might imagine. I asked the Brad's Deals staff to send me their simplest, tastiest recipes for things people usually buy pre-made, and I added in a few of my own favorites. Now put on that apron and chef's hat and let's get cooking!
Estimated Reading Time: 10 minutes
Brad's Deals Content Manager Rebecca shared her grandmother's recipe for flour tortillas, bestowed upon her by a Mexican neighbor in 1960's Arizona. It's quick and easy and requires just four ingredients:
1 1/3 cup flour,
1/3 tablespoon baking powder
1/4 cup oil
1/3 cup water
Sift dry ingredients together, and make a well in the center. Then pour in oil and water. Mix with your hands and kneed until smooth, squeeze off small balls and roll very thin using flour, then fry in a hot skillet without oil. Makes six flour tortillas.
"I always add about 1/2 teaspoon of salt since the recipe is VERY bland without it, plus some chili powder or curry powder or both," said Rebecca. "There are a lot of possibilities here. Once I roll them out, sometimes I'll take a round salad plate and use it as a guide to cut nice round tortillas. Other times I like the rough edges. They don't need to fry very long, just a few seconds really until bubbles start to form in the dough, and then it's easiest to grab and flip it with your fingers rather than fiddle with a spatula."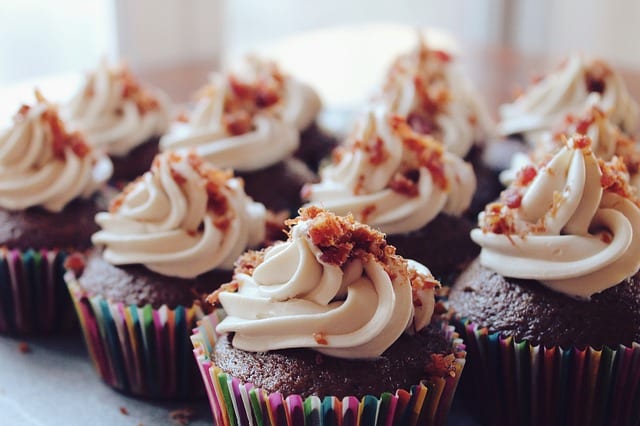 Editor Marisa says she never buys pre-made cake frosting because homemade is so simple:
"It's just 2 cups of powdered sugar, 2 tablespoons butter, 2 tablespoons of milk, and 1/2 teaspoon vanilla extract, beat in a mixer."
Spread it on a cake and enjoy (but don't forget to lick the beaters!).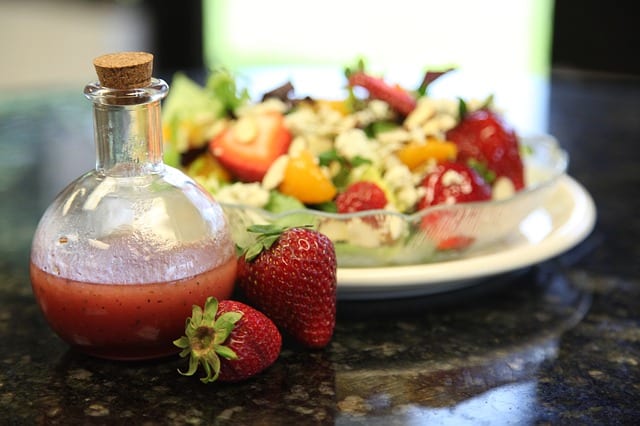 I have stopped buying salad dressing since I discovered that I can make 5-star restaurant quality dressings myself that are infinitely more delicious than anything store-bought could ever hope to be.
I have a lot of salad dressing recipes, but here are my two favorites:
Mix together 3 tablespoons of extra virgin olive oil, 2 tablespoons of balsamic vinegar, one large chopped garlic clove, salt, and pepper. That's literally it.
This one is a little more complicated, but it's well worth it. You'll need:
1 can of anchovies
1 clove of garlic
2 tablespoons lemon juice
1/4 cup olive oil
1/3 cup mayonnaise
3 tablespoons Parmesan
Salt and pepper to taste
If you have a food processor, throw all your ingredients in there and blend until smooth. If you don't, just mix them together manually (but finely chop the garlic and the anchovies first). You might want to add more mayonnaise or oil depending on how thick you like your Caesar. And don't even think about leaving out the anchovies because they are the glue that holds this homemade Caesar salad dressing together.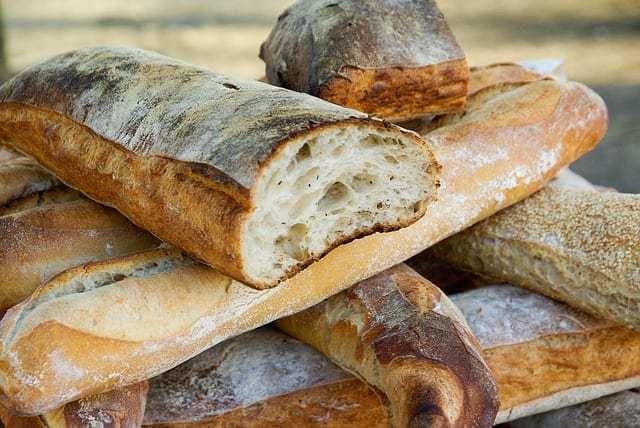 This might seem like a lot of work, but as someone who has tasted a few different varieties of Rebecca's easy homemade bread, I will say it is totally worth the effort. She gets her go-to recipe from Taste of Home, with these substitutions: "I throw a handful of pumpkin seeds into the food processor when chopping the oats," Rebecca said. "Or sometimes almonds, pine nuts or hemp seeds–anything nutty. I also do half honey and half maple syrup, and I roll it into a loaf and bake it in a loaf pan instead of doing it as a round."
I am forever a Midwest girl and my love for mayo is eclipsed by little else in this world. Hellman's is definitely a favorite of mine, but make it yourself and you can garlic or red peppers or whatever you want, start calling it aioli and impress your dinner party guests with your new-found classiness. Here's how our girl Martha Stewart recommends you get started:
2 large egg yolks
1 teaspoon Dijon mustard
4 teaspoons fresh lemon juice
1 cup vegetable oil
Coarse salt and ground pepper
Put the egg yolks in the food processor, add mustard and lemon juice and pulse until it's all combined. Keep the motor running and add oil, then season your homemade mayonnaise with salt and pepper.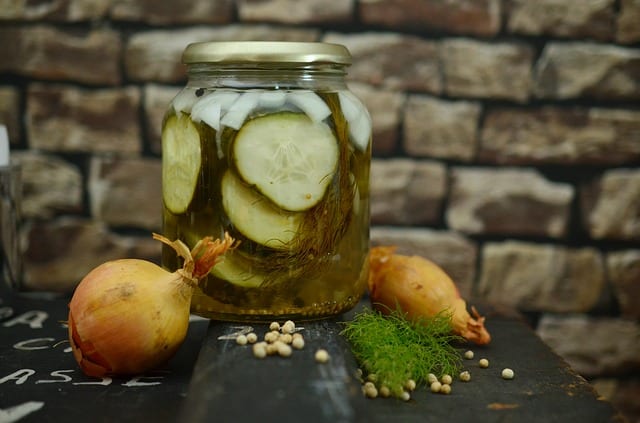 Nothing in this world is better than biting into a juicy dill pickle. Try and convince me otherwise. My favorite store-bought brands are Claussen and Boar's Head, because I love the garlic and cold, fresh crunch. I recently stumbled upon this Claussen pickle copycat recipe that blows my mind:
1 cucumber
1/3 cup instant minced onion
6 garlic cloves, minced
1/2 tablespoon mustard seeds
6 heads fresh dill
1 1/2 quarts water
2 cups cider vinegar
1/2 cup canning salt
All you have to do here is cut up the cucumbers to your liking (this recipe recommends quartered spears), boil the liquids and seasonings to dissolve the salt, then let the mixture cool. When it's cool, pour the liquid over the cucumber slices and seal in a glass jar. Let it sit on the counter for three days, and occasionally shake or stir to keep the seasonings evenly distributed. After three days they should be done, and you can refrigerate your Claussen dill pickles for up to a year if you (like me) like your pickles cold.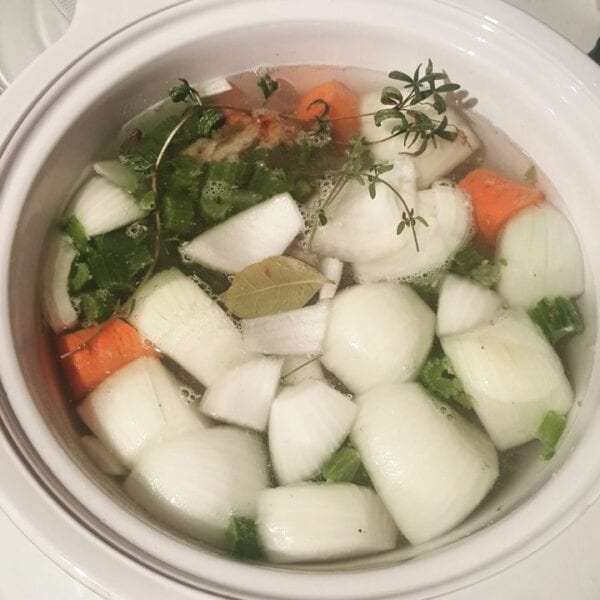 Try Rebecca's chicken stock recipe. She made a week's worth of meals with one rotisserie chicken. When all the chicken was gone, she made enough slow-cooker chicken stock to last her until next year. Here's the recipe she used:
1 chicken carcass
1 chopped onion
1 rib of chopped celery
1 chopped carrot
1 bay leaf
1 sprig rosemary
1 sprig thyme
Salt to taste
She put it all in her crockpot, filled it with water, and cooked it on low for about 8-10 hours. When it was done, she sifted out all the chunks and bones and froze the stock in small individual containers so she won't have to defrost all of it every time a recipe calls for stock.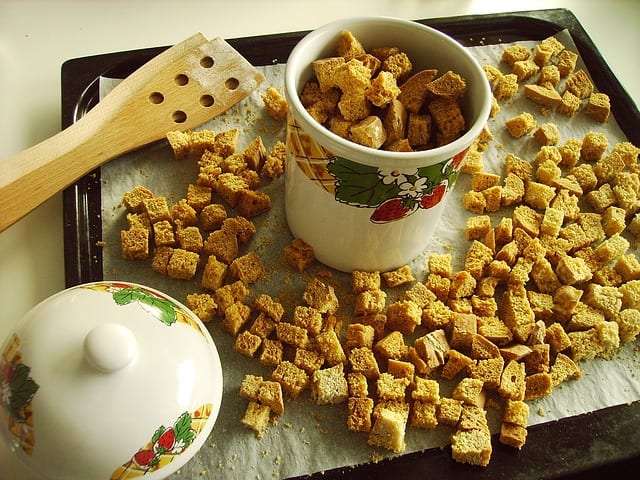 Store-bought croutons are in a word: gross. They're always over-seasoned, or under-seasoned, or too crunchy, or not crunchy enough. They rarely resemble the bread from whence they came. And it's such a shame, because making croutons at home yields amazing results, takes like 10 minutes, and is SO. EASY.
My favorite homemade crouton recipe uses an old baguette that's JUST too chewy to be used for anything else (but you can literally use any kind of bread–double points if it's homemade too). Rip it up into small pieces, toss with olive oil and garlic salt and place on a cookie tray. Preheat your oven to 450 degrees, and when hot, put in the tray. The croutons will take about 5-10 minutes to become crunchy and golden brown. Let them cool and serve on your favorite salad (psst: the Caesar dressing I mentioned before goes VERY well with these bad boys).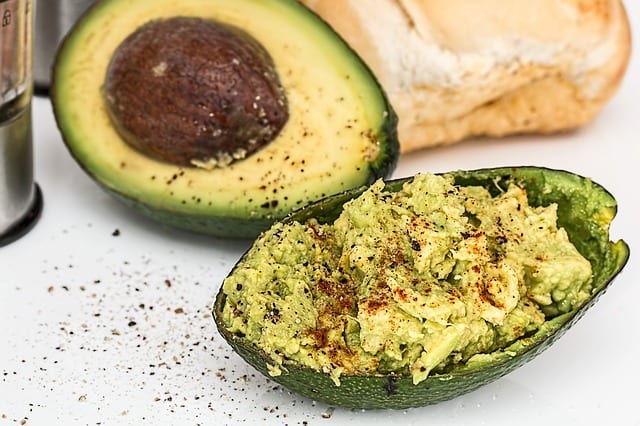 Guys. If you've been buying ready-made guac your whole life you haven't really lived. Not only is the prepackaged stuff way too expensive, it's also filled with a bunch of random things that have no business being in guac. Here is my killer, easy guacamole recipe:
2 avocados
1 chopped garlic clove
1/4 lime (juiced)
salt and pepper to taste
Put all this in a bowl and mash it up with a fork, then enjoy with your favorite tortilla chips. If you're feeling spicy you can add half a chopped jalapeno or garnish with paprika or chili powder, but seriously the above ingredients are all you really need for good guac. You're welcome.
Got some vegetarians coming to your backyard BBQ? You could buy a box of Boca burgers, or you can take Brad's Deals team member Keith's advice and make your own black bean burgers. This is Keith's homemade veggie burger recipe:
2 cans black beans (rinsed)
1 finely chopped onion
1 egg (or flaxseed equivalent for a totally vegan version)
1 cup breadcrumbs
salt and seasoning to taste (oregano, garlic, paprika, cayenne pepper)
Mash all ingredients together or run them through a food processor, form into patties and cook in a hot skillet with a little oil until crispy on each side. Yum! Even meat eaters will appreciate the flavor of these tasty burgers.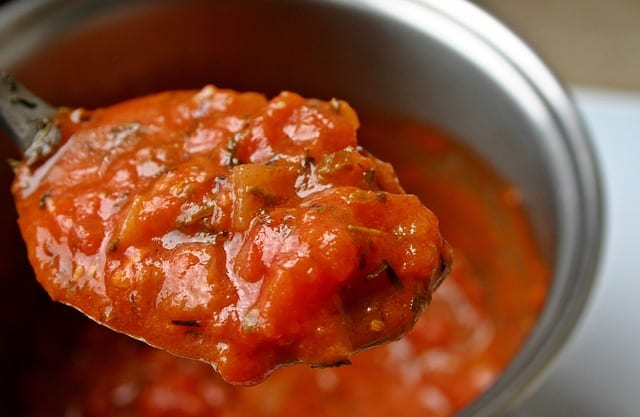 A basic tomato sauce should be something everyone knows how to throw together. Not only will it impress your guests, but you can also customize it to your liking depending on what meal you're making. Here's a super simple tomato sauce recipe that even a kitchen newb could throw together:
1 can chopped roasted tomatoes (or you can roast your own)
2 chopped garlic cloves
1/4 cup extra-virgin olive oil
1 teaspoon sugar
2 teaspoons dried oregano
salt and pepper to taste
Combine it all and let it simmer on the stove top for 20-30 minutes. You can make this into a meat sauce by sauteing ground beef and onions together beforehand and adding them to the witches' brew as it bubbles.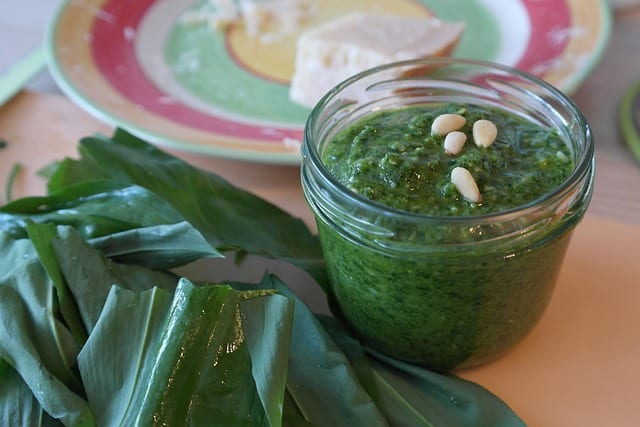 I find myself spending so much unnecessary money on prepackaged pesto, so it was a relief to hear from Brad's Deals editor Nicole that it was a simple homemade pesto recipe:
"All you need is 2 teaspoons of lemon juice, 3 cups of spinach, 2 cups of basil, 2 minced cloves of garlic, 1/4 cup of olive oil, and a handful of pine nuts," said Nicole. "Oh! And a blender!"
For the record, I will probably throw in a healthy amount of Parmesan next time I attempt this recipe. Because cheese.
An ingredient that needs no introduction, roasted red peppers can be found in pretty much everything delicious. Brad's Deals designer Katie tells us how to make roasted red peppers at home.
"I would rather jump off a bridge than make most of this stuff at home, but oven roasted red peppers are so easy with minimal cleanup and cheap when compared to buying them jarred that I always do them myself," Katie said. "Olde family recipe: just do this (except don't peel them under running water unless you're a stupid ugly baby), tear into strips, throw them in a little Tupperware container with olive oil, a smashed clove of garlic, and a dash of cheap red pepper flakes. You can eat them all week or freeze for later, throw away the tinfoil, and don't even bother wiping down the baking sheet because you're disgusting."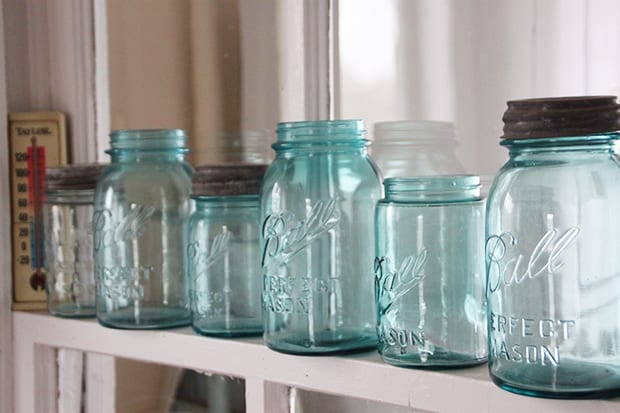 Invest in some quality mason jars and can your food to preserve it. Hey, you spent all the time preparing these pantry staples, you may as well enjoy them for as long as you possibly can! Get this 24-count set of Ball Quart Mason Jars for $15 shipped and make all the pesto, marinara, and roasted red peppers your heart desires!
While all these pantry staples are already cheap to make, you can stretch your grocery dollar even further with a credit card that gives bonus cashback for groceries. Check out this list of top credit cards for grocery shopping for a few of our favorites.
What are your go-to homemade pantry staples? Leave your recipes in the comments, and make sure to let us know which of ours you're dying to try!