Get Ready, It's Officially Black Friday Season!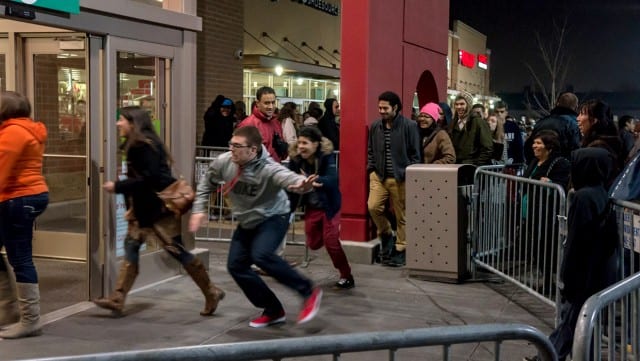 It's November 1st, and you know what that means? IT'S BLACK FRIDAY SEASON! The most wonderful time of the year for deal hunters. You have a million questions, of course, and we've got answers. Are you ready? Because we're totally ready. Let's do this! 
When do the Black Friday ads arrive?
The ads have already started to show up. We posted Harbor Freight, True Value, Half Price Books, and Kohl's Black Friday before October was even out, and hit the ground running for November when JCPenney, Dell Home, and Dell Business were released early this morning.
We expect to see more show up today and tomorrow now that it's November, and next week? Hold on to your hats, because that's when we expect to find some particularly juicy favorites like Target, Best Buy, and Walmart! We'll post them in our Black Friday guide as soon as we find them, just as we always do. Check out our Black Friday ad arrival predictions for some specific guesses.
Where can I see the Black Friday ads?
We collect all of the best Black Friday ads in one place, so you never need to search through multiple websites or wait for the newspaper. Just visit our Black Friday guide and click on the "Black Friday Ads" tab.

We also publish the latest news, rumors, Black Friday shopping tips, and analyze the ads to take the guesswork out of finding the best Black Friday deals at your favorite stores.
What can I expect from Black Friday sales in 2017?
Doorbusters are great, but often have limited quantities, so you'll want to have a plan. Many Black Friday retailers repeat the same deals year after year, which is great news since we look forward to them all year. It's going to be the best time of year to buy everything from 4K televisions to small kitchen appliances to cashmere sweaters.
When do Black Friday sales start?
Most Black Friday retailers have kept their plans under wraps so far, but early indications are that stores that opened at 6 p.m. last year will probably open at 5 p.m. for Black Friday 2017. Check the Black Friday page for your favorite store to see if we've posted store hours yet, and bookmark it if we haven't.  Our Black Friday Ad pages include this
information for each specific store as well.
If whether or not a store is staying closed on Thanksgiving Day is important to you, we're keeping track of that, too.
I'm looking for a Black Friday deal on a specific item. Can you help?
We can definitely help. New this year, our readers can set up deal alerts for the items they're looking for. For example, if you're holding out for a great deal on a Keurig, here's what you can do: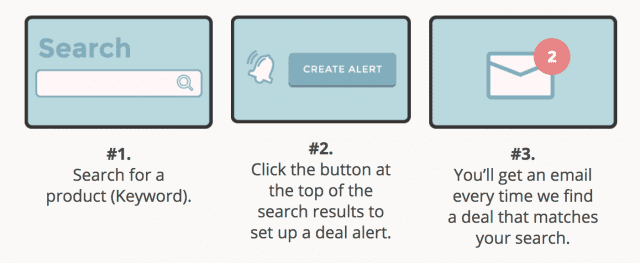 Keep in mind that we only post deals when they're the best price available and a truly great deal, so please be patient!
What is 60 Days of Deals?
Every year, Brad's Deals negotiates and features one exclusive deal daily from November 1st through New Year's Eve. We call this adventure 60 Days of Deals. You won't find these deals anywhere else. It's actually sixty-one days of deals, but that doesn't have quite the same ring, you know?
The deals themselves are a tightly guarded secret until they're revealed on the day, but last year they ranged from highly giftable to highly practical and included collegiate hoodies, k-cups, wireless charging pads, diamond stud earrings, and even a North Face jacket.
This is day one, so click on the banner below to go check it out. Our first exclusive deal of the season is from Finish Line: College hoodies for $20!

Want to get all 61 deals in your inbox? Create a Brad's Deals account to sign up for our newsletter full of each day's best deals, including that day's "60 Days" exclusive.
What other Black Friday deals can I expect?
Not every store will have a Black Friday ad, and our team of deal experts will be posting the best deals from everywhere all through Thanksgiving, Black Friday, Cyber Monday, and beyond. Basically, we do this every day.
If that all sounds pretty fabulous, you're totally right! Our entire team really is pretty awesome at bringing you the best deals online, every single day, 365 days per year.
Is there a question we didn't answer? Ask us your burning Black Friday questions in the comments!