The 25 Hottest Toys Your Kids Want for Christmas (and Where to Find Them for Less)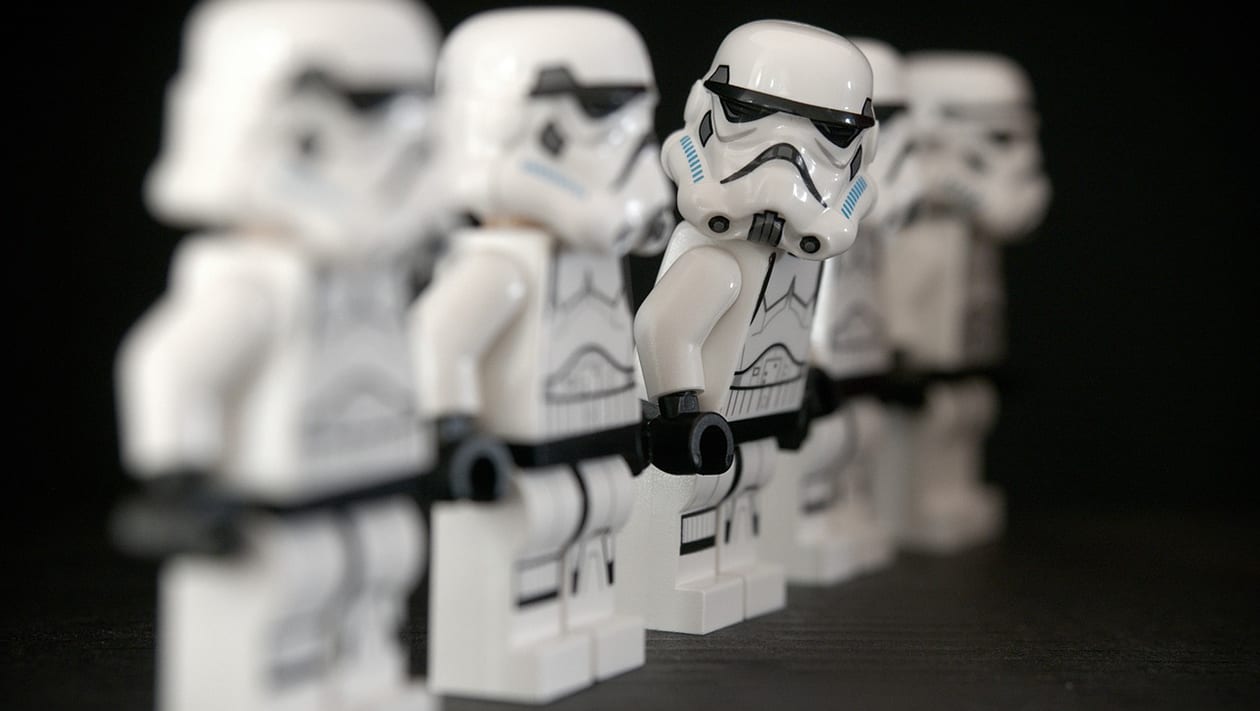 By now, your kids probably have their wish lists for Santa and you might be wondering which toys are this year's must-haves. Major retailers have already published their holiday toy lists. And now, so have we.
As is our custom, Brad's Deals has poured over all of the lists, polled parents, aunties and uncles, and assembled a list of 25 of the most coveted toys your kids are asking for - along with the best place to find them right now. You might even want a few of these for yourself. Consider yourself warned!
Brad's Deals Top 25 Hot Toys for 2017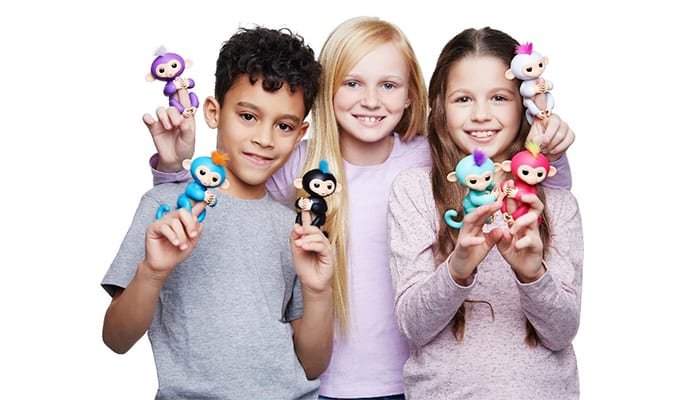 WowWee Fingerlings Interactive Baby Monkey
Where to Buy: Wherever you find it in stock
Price: $14.99
These cute little monkeys are quite the upgrade to the lame finger puppets we knew as kids. Available in six color combinations, these interactive toys can cling to or hang from your finger, respond to your voice and when you pet them, and if you adopt more than one, the whole troop will sing together on cue when you clap your hands.
Retailers are already having trouble keeping the Fingerlings Monkeys in stock. If you can find them at Target, that's where you'll get the best deal. Pay with your REDcard to knock $0.75 off the $14.99 price tag. You might also find them at GameStop, where they cost $16.99, require in-store pickup, and are subject to local availability, or in-store at your local Barnes & Noble.
Nintendo Switch Console with Joy-Con (32GB)
Where to Buy: Target
Price: $299.99
Nintendo's latest gaming console is designed to be played wherever you are. At home? Dock it with your television for some big screen HD action. On the road? Grab it from the dock and enjoy handheld mode.
The Switch is perpetually sold out everywhere, so "in-stock" is the best deal. But if you are lucky enough to have a choice, get it at Target.  There you can use your REDcard to get 5% off of your order.  You can also order Nintendo Switch online at Amazon, GameStop or for in-store pickup at select stores from Best Buy.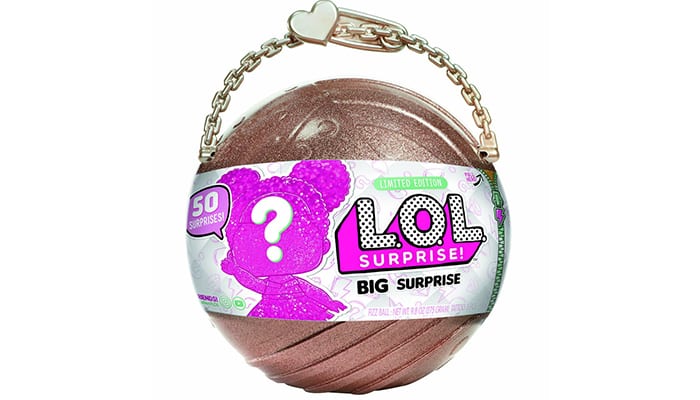 L.O.L. Surprise! Big Surprise
Where to Buy: Target
Price: $69.99
The unboxing craze has made the leap from YouTube to the highly collectible world of L.O.L. Surprise! dolls. Each limited edition ball has smaller containers nested inside, with each layer revealing new surprises to unbox. There are 50 surprise L.O.L. items overall including accessories, clothes, and dolls.  These are sold out at many major retailers, so if you happen to find one for a reasonable price do NOT hesitate to buy.  This is the best price we've seen in a few weeks, and there's limited stock, so jump on this fast.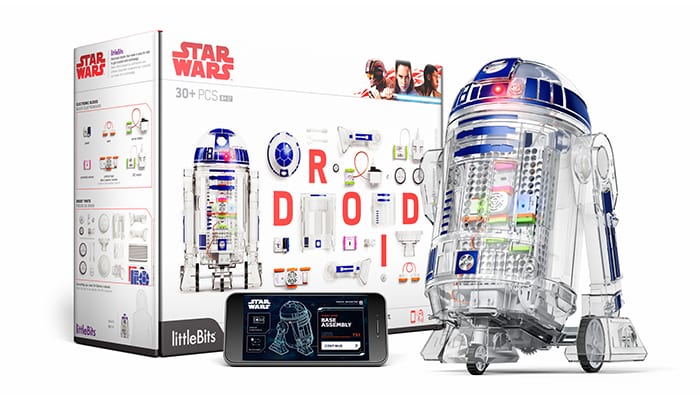 Star Wars Droid Inventor Kit
Where to Buy: Amazon
Price: $94.04
YOU. CAN. MAKE. YOUR. OWN. STAR. WARS. DROID.
I'm a grown up (allegedly) and I love this whole STEM-friendly concept. Build your own Droid and take it through more than 16 "missions" such as guiding your Droid like a Jedi with a wave of your hand, recording and delivering covert messages, and customizing a Droid body from whatever you've got laying about the house.  Amazon has the Droid priced at the best price by a few cents.  You can look to purchase the Droid from  Walmart.  But also consider buying from LittleBits, as it has no sales tax, and is offering free shipping in the US for orders over $60.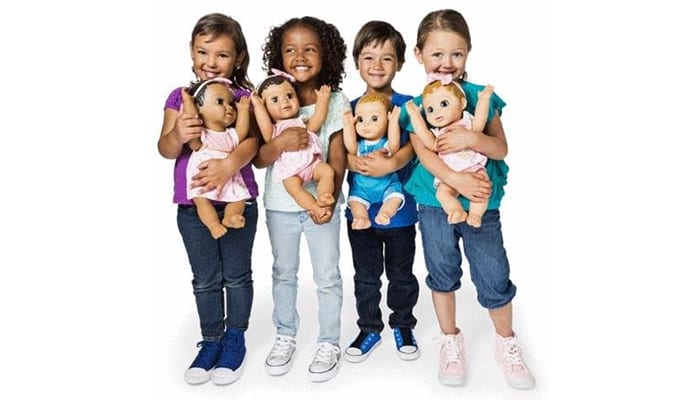 Luvabella Interactive Baby Doll
Where to Buy: Amazon
Price: $75.44
Luvabella learns as you play with her, with the capacity to learn up more than 100 words and phrases. She reacts to you with realistic facial expressions and movements, and you can interact with her using accessories like a spoon, bottle, pacifier and Lamby toy. One of the best things about Luvabella, though, is that she comes in several different skin tones, and there's even a boy version called Luvabeau.
Please not that there is only four Luvabella left priced at $75.44.  Amazon has other Luvabella's priced at $83.48 and $84.51.  Toys R Us is a great second option, with Luvabella priced at $79.99, but note they are in limited stock.  If you can find Luvabella in stock at your local Target, she's sporting a $10 discount as of 10/24, not to mention using your REDcard will help you get an additional 5% off.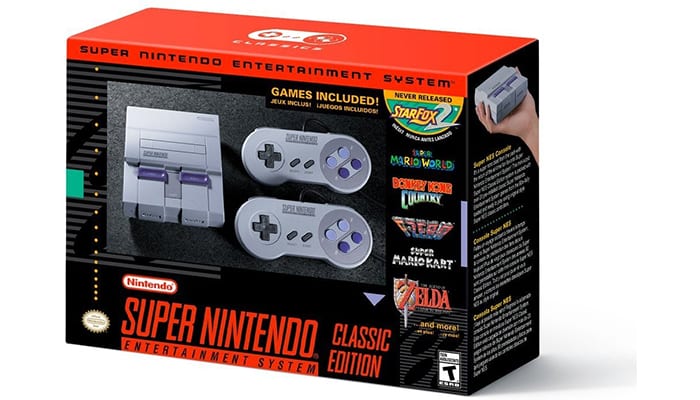 Super NES Classic Mini
Where to Buy: Wherever you find it in stock
Price: $80.00
Last year's version of the classic Super Nintendo was an unexpected bestseller, and pre-orders for the 2017 version have sold out immediately whenever they've popped up. But don't let that scare you. Nintendo of America President Reggie Fils-Aimé recently told the Financial Times, "I would strongly urge you not to over-bid on an SNES Classic on any of the auction sites. You shouldn't [have to] pay more than $79.99." Does that mean we'll see plenty of inventory for the holidays? We can only hope!
So far as pre-orders go, we at least found a landing page with alert capabilities available at Amazon. Other best bets include Target and Best Buy. Pre-order stock goes up periodically, but typically sells out within minutes.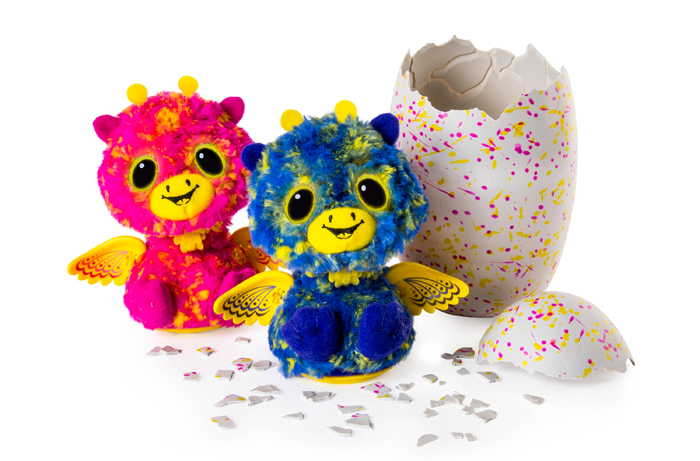 Hatchimals Surprise
Where to Buy: Best Buy
Price: $59.99
The highly anticipated follow-up to last year's must-have Hatchimals has landed, and they're super duper cute!  Inventory is selling fast and we don't expect that coupon to last very long either, so buy now.
Currently Best Buy has the best pricing at $59.99.  If you own a Target REDcard you can look to snag an additional 5% off a price tag of $69.99.  If you don't have a REDcard, you can check out JCPenny for $69.99 or Michaels to get a Hatchimal for $79.99.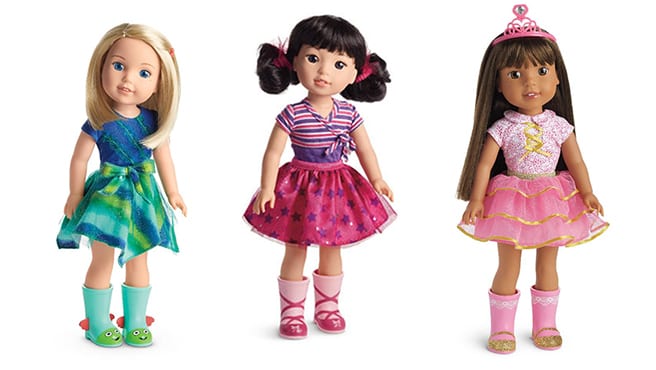 American Girl WellieWishers Dolls
Where to Buy: Toys R Us
Price: $59.99
Designed just for younger girls who aren't quite ready for a pricey 18-inch American Girl doll, WellieWishers are smaller (14.5 inches), less expensive, and just as meticulously styled and storied as their larger counterparts.
WellieWishers are priced the same at Toys R Us and Amazon, and both easily clear the threshold for free shipping, but Toys R Us gets the edge here since you can earn rewards points to use toward future purchases.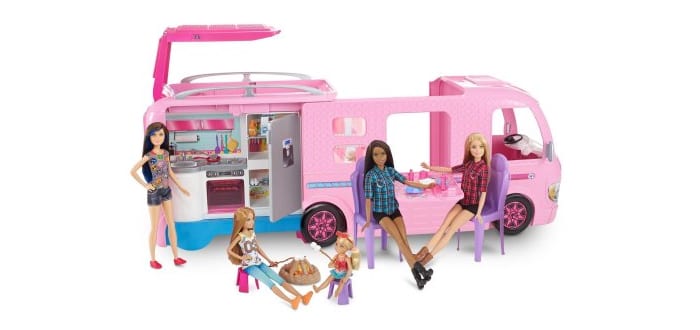 Barbie DreamCamper
Where to Buy: Walmart
Price: $94.00
What is any holiday toy list without an entry from Barbie? And of course, our perennial glamour girl would camp in style, in a trademark pink RV with a loft bed, pool, campfire accessories including tiny marshmallow roasting sticks, and even a camp toilet.
Walmart currently has the DreamCamper at the best price.  If you have a Target REDcard you can snag a 5% discount on the DreamCamper. It is, however, an extra hoop to jump through, and it's at a higher price.  Look to Toys R Us is a considerable second option before Target.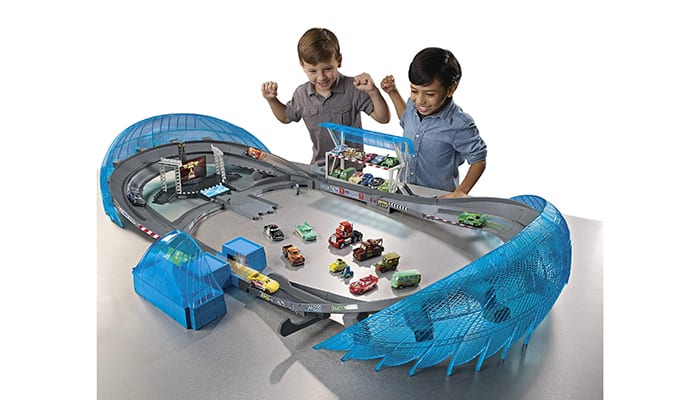 Disney/Pixar Cars 3 Ultimate Florida Speedway Track Set
Where to Buy: Walmart
Price: $79.00
Racing tracks are another perennial toy list item, and this entry from Disney/Pixar's Cars franchise does not disappoint. First of all, it's massive, 5 feet from end to end! It also features a motorized booster, a raised track for extra velocity, and a diverter for switching lanes.
The Speedway Track is currently sold out everywhere and there is limited stock at Toys R Us.  For those who desperately need it, you can check Amazon for 3rd party sellers.  But note, they are priced well above market price and we would recommend waiting.  Walmart currently has the Speedway Track at the best price.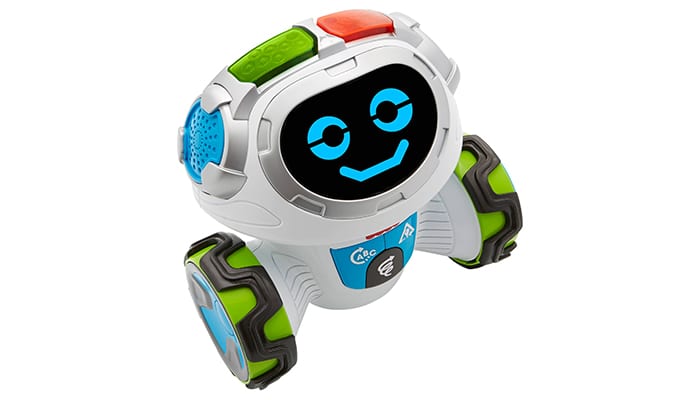 Fisher-Price Think & Learn Teach 'n Tag Movi
Where to Buy: Walmart
Price: $44.44
Movi is a cool interactive robot for ages 3+. This cute little robot buddy encourages creative and critical thinking and teaches basics like letters and numbers, but can also let loose with silly dance parties and other fun games.
Please note that Walmart only has 5 left in stock.  If you own a Target REDcard, you can snag an additional 5% off Movi.  Don't have a REDcard?  That's fine, check out Kohl's for the best pricing after Target.
FurReal Roarin' Tyler, the Playful Tiger
Where to Buy: Walmart
Price: $97.50
Roarin' Tyler is the latest in a long line of FurReal holiday must-haves. Roar at Tyler and he'll roar right back, responding with 100+ sound and motion combinations.
Walmart and Jet.com have Tyler priced at the same price, so either option will suffice.  If you happen to own a Target REDcard, you can look to leverage a 5% discount on the $97.99 pricing.  Tyler's price tag is no joke, his MSRP is set at $129.97, so this price is a deal!  Also take a look at Toys R Us as another option.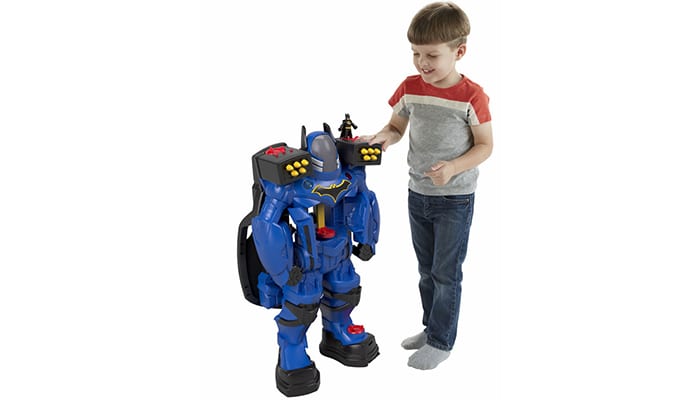 Imaginext DC Super Friends Batman Batbot Xtreme
Where to Buy: Toys R Us
Price: $99.99
These Batbot's are going fast, so if you can purchase one at these prices, I would insist you do so, but please note that there is limited availability.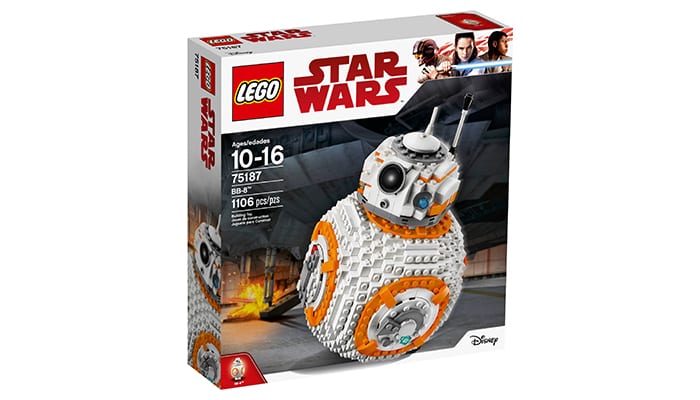 LEGO Star Wars BB-8 Build to Display
Where to Buy: Target
Price: $99.99
Yet another way to build your own Star Wars Droid? Well, this one's a bit different since it's BB-8 as rendered in 1,100+ LEGO bricks. The final product is more than 9-in tall, and though the finished product does not roll, it's sure to be a hit with any LEGO-loving Star Wars fan.
With the ability to leverage your REDcard for a 5% discount, Target should be your first choice for the Droid.  Also, check out Toys R Us and Walmart for competitive prices, but take note, there are limited quantities left at this price.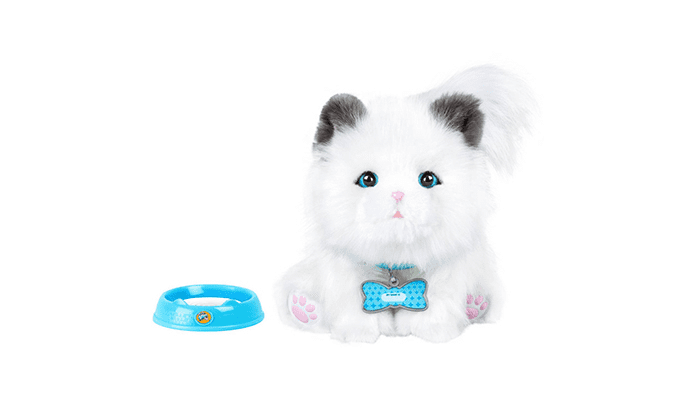 Little Live Pets Cuddles My Dream Kitten
Where to Buy: Walmart
Price: $44.82
If Roarin' Tyler is out of your budget, Cuddles may be the next best thing. This sweet, soft interactive kitten purrs when she's happy, and snuggles your hand like a real cat when you pet her cheek.
We believe Cuddles is the best deal at Walmart, where you can get free 2- Day shipping.  Jet.com, also has Cuddles for $44.82, along with free shipping for items over $35 and free returns.  You can find Cuddles at Target as well for $54.99, but you can leverage an extra 5% off your purchase by using your REDcard.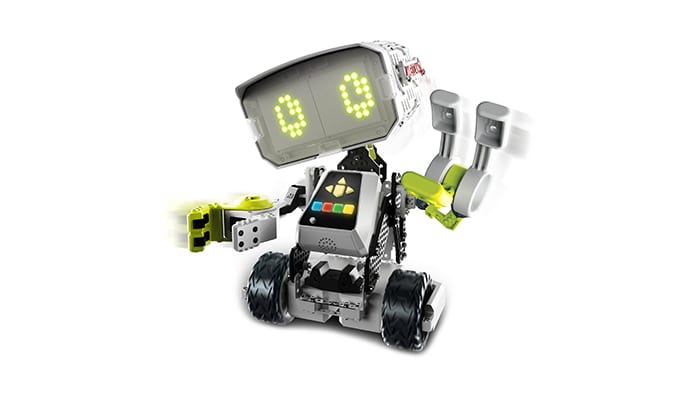 Meccano Erector M.A.X. Robotic Interactive Toy with Artificial Intelligence
Where to Buy: Target
Price: $149.99
Another day, another robot on the holiday toy list. Meccano has won a spot on our toy list for several years running now, and it's easy to see why. Kids can flex their STEM muscles while learning how to program and personalize M.A.X. to their liking. You can control M.A.X. with voice commands, buttons, or an app. He also can test your trivia knowledge and tell jokes.  Use your Target REDcard and get 5% off your order along with the standard free shipping.  Also check out Toys R Us to get M.A.X.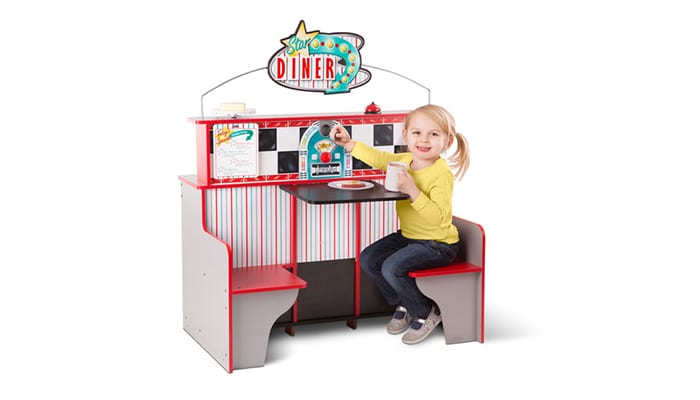 Melissa and Doug Deluxe Star Diner Restaurant
Where to Buy: Target
Price: $199.99 
The classic play kitchen gets an upgrade with Melissa and Doug's adorable play diner, not pictured: the equally cute play kitchen on the back side.
Use your Target REDcard and get 5% off your order along with the standard free shipping.  Save an additional $10 when you order online and use order pick up.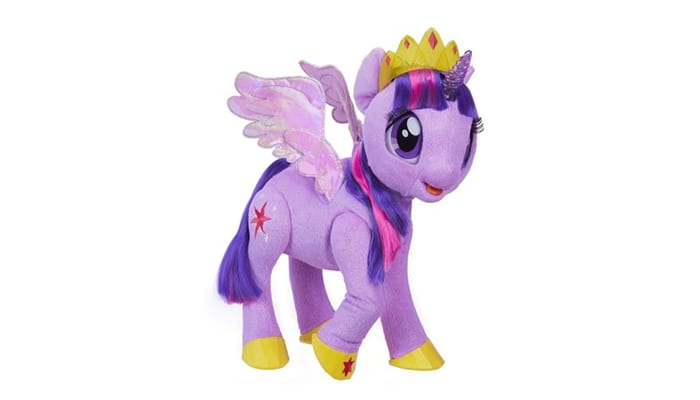 My Little Pony: The Movie My Magical Princess Twilight Sparkle
Where to Buy: Target
Price: $81.99
Twilight Sparkle is - you guessed it - interactive! She responds to sound and touch, tells stories, talks about spells, and can say 90+ phrases. Plus, her horn lights up and her legs are poseable.
If you own a REDcard, Target should be the first place you look to get 5% off your purchase when you use your REDcard.  If you do not own a REDcard,  Amazon is a suitable option as Sparkle is priced at $81.55 as well.  Walmart  is a distant third option, being priced at $97.50.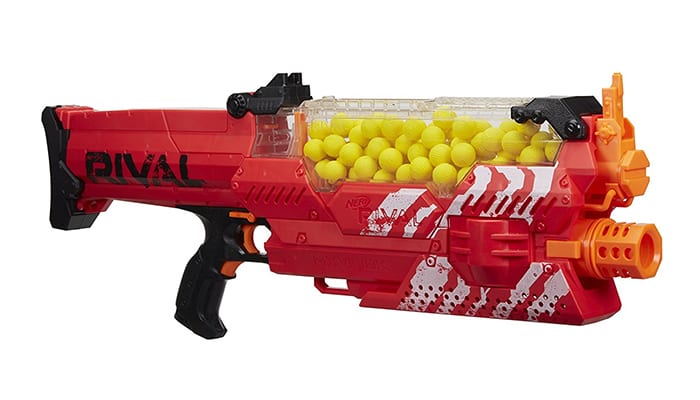 Nerf Rival Nemesis MXVII-10K Blaster
Where to Buy: Amazon
Price: $78.99
With more than 100 rounds loaded up in this fully motorized high capacity Nerf blaster, there are only two questions to ask:
1) Will you choose the Red Team or Blue Team?
2) How many lost Nerf balls will you run over with the lawn mower next summer?
Current best bets for the Nerf Rival Nemesis blaster are with  Academy Sports & Outdoors, Amazon and Toys R Us, as it is sold out at other major retailers.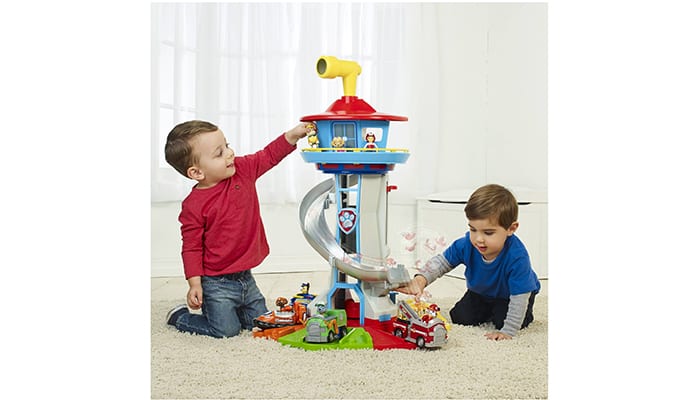 Paw Patrol My Size Lookout Tower

Where to Buy: Toys R Us
Price: $99.99
With this 2.5-ft Lookout Tower, your friends at the Paw Patrol have never been more ready to surveille the toy room for rescue opportunities. Chase and Marshall can take either the slide or the working elevator from the top of the tower to their truck parked at the base, and the rotating vehicle launcher will send them on their way.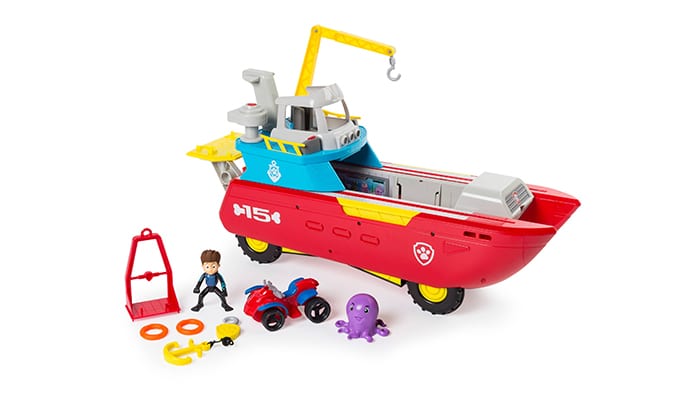 Paw Patrol Sea Patroller
Where to Buy: Walmart
Price: $47.96
Another Paw Patrol toy? Indeed, it is so. Both the Sea Patroller and the Lookout Tower scored multiple mentions from the major retailers, so we couldn't resist including both in our own round up. The Sea Patroller transforms into a land vehicle, can hold up to two vehicles, and comes with Ryder's Rescue ATV.
Walmart also has free shipping for the Sea Patroller, but there are only 3 left at this price.  If you put it on a Target REDcard you can shave off an extra 5% off the price of $59.99.  Otherwise Toys R Us is a great option at the same price.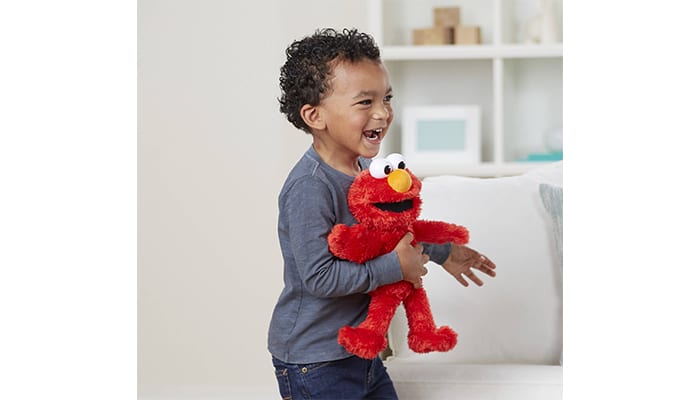 Playskool Friends Sesame Street Tickle Me Elmo
Where to Buy: Toys R Us
Price: $23.29
Tickle Me Elmo is simply a classic for the little ones. Kids will delight in drawing out Elmo's infectious giggle when they press his tummy and feet. He'll laugh harder and harder and he starts moving and shaking. Elmo also speaks and, of course, gives the best hugs on Sesame Street.  If you choose to head over to Target, don't forget to use your REDcard to get 5% off the price of $29.99.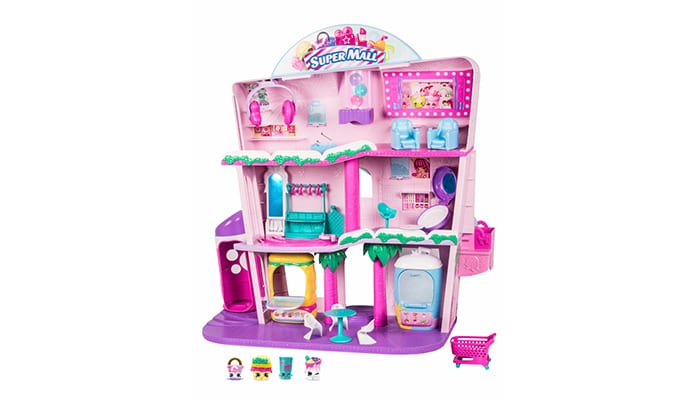 Shopkins Shoppies Super Mall
Where to Buy: Toys R Us
Price: $67.99
Shopkins fans are sure to love this three story Super Mall, which features shops, a beauty salon, pop-out cafeteria, and a cinema that transforms your smartphone into a real life movie screen for your Shoppies.  Toys R Us is the best deal for this item, if it sells out there check out Walmart.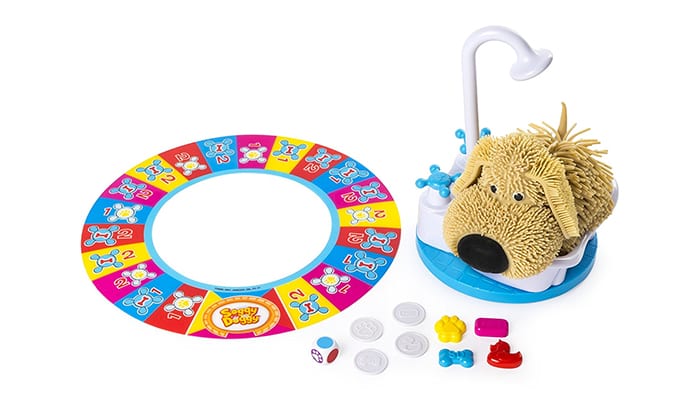 Soggy Doggy Board Game
Where to Buy: Walmart
Price: $18.88
Soggy Doggy turns his bath into an adventure with this sweet board game for kids ages 4+. Players race around the board and take turns giving Soggy Doggy his bath. But if you get soaked when he shakes himself dry, then you're sent back to the start.
If own a REDcard, you can get an additional 5% off your order at Target where Soggy Dogg is priced at 19.99. If you do not own a REDcard, order it from Walmart and opt for in-store pickup to avoid shipping charges.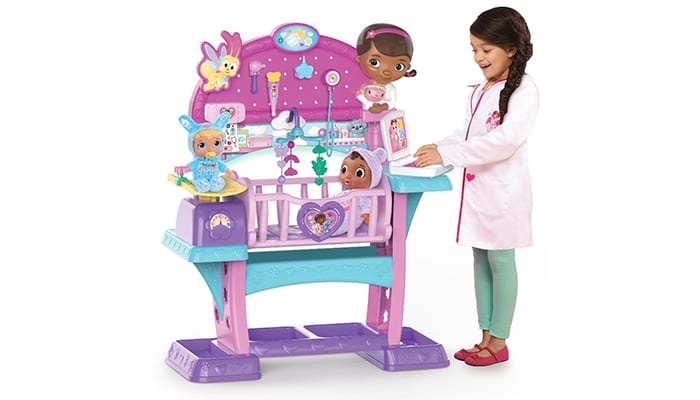 Disney Junior Doc McStuffins All-in-One Nursery
Where to Buy: Toys R Us
Price: $79.99
All of the future doctors out there will love diagnosing and caring for their baby dolls in Doc McStuffins' nursery, which includes a cradle, patient laptop, light and sound stethoscope, and even a sticker dispenser for well-behaved patients.