Everything You Need to Know About Prime Day 2017
Now that we officially know that Amazon Prime Day will happen on Tuesday July 11th this year, let's get down to the need-to-knows including when to shop. (Spoiler: It's now.)
This is the third year for Prime Day, which got off to a rocky start in 2015 has gained so much momentum since then that the day has become de facto "Summer Black Friday" for shoppers and the entire retail industry.
"Our members love Prime Day and we have been thrilled by the response over the last two years. It is inspiring us to make it even better this year for Prime members," said Greg Greeley, Vice President, Amazon Prime. "Every part of our business is working to deliver more deals for a record number of shoppers. This year's Prime Day is too big for 24 hours – so we're giving Prime members 30 hours to shop!"
When do Prime Day sales start?
While Amazon officially announced Prime Day as July 11th, the sales actually start on Monday July 10th, and a handful of very Amazon-centric deals are even available now. That's not confusing at all, right?
Starts: July 10 at 6pm PT (9pm ET)
Ends: July 11 at 12am PT (3am ET)
That adds up to 30 hours of Prime Day deals. If you're feeling a little Black Friday deja vu here, we're right there with you – remember when Black Friday sales actually started on Black Friday? Ahh, memories. It looks like Prime Day sales may be on that same sales-creep trajectory.
How does Prime Day work?
If you've ever shopped Amazon's Black Friday deals, you already know what to expect. If not, it's important to understand that this is not a straightforward sale at all.
Deals are on timed released throughout the day. You can watch deals through the Amazon Shopping app, but not everything is revealed in advance, and the hottest items will sell out before you can blink.
Plus, not every deal will be available on Amazon's website. Some will be exclusively available through Alexa-enabled devices.
Finally, you must be a Prime member to participate. If you're not quite there yet, consider signing up for a 30-day free trial to see what all the fuss is about without shelling out for the membership fee. If you've got an Alexa device, a you can score a $20 discount on your Prime subscription. For a limited time, new Prime memberships can be had for $79, with a catch – the offer is only available to new members who sign up using an Alexa-enabled device. Say "Alexa, sign me up for Prime" to get the deal.
You can check out our post about the perks of Amazon Prime memberships for a good breakdown of different types of Prime accounts, and read up on how Amazon Black Friday deals work for more details about the sale itself – it's more or less the same format.
Amazon won't be the only online retailer running a sale.
Did you really think that rivals like Walmart and Target are going to sit back and let Amazon have all the fun? Heck no! There will be tons of other sales to check out, and the prices will be very competitive.
And it won't just be the big box stores glomming on to Prime Day. Last year, we saw some great offers from the likes of Macy's, Banana Republic, Forever 21, Cabela's, and Toys R Us. If you're not sure where to look, just check Brad's Deals for the best deals from all over the internet.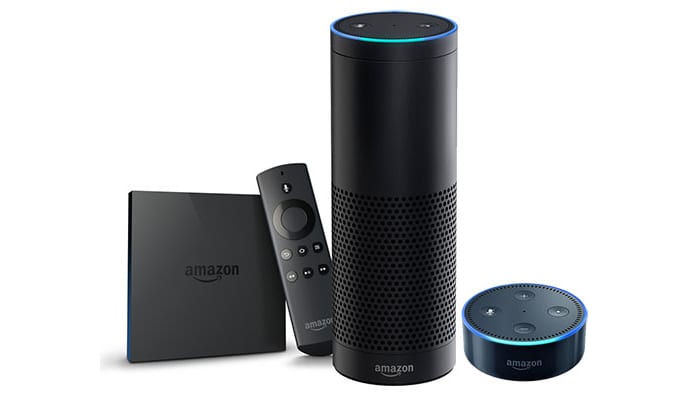 What kind of deals can you expect from Prime Day?
In Amazon's initial announcement, we learned about a handful of deals and tips:
Over the weekend and early on Monday, Amazon released a few more comprehensive sneak peeks at what kind of deals you can expect to see during the Prime Day sale.
Prime Day Deals via Prime Now:
Up until Prime Day begins, members can use Amazon promo code 10PRIMEDAY to take $10 off their first Prime Now order, plus earn a $10 credit towards their next order. Plus, all of the deals in this section are available now.
25% off select Haagen-Dazs and Halo Top ice cream
25% off select Coppertone Sunscreen products
25% off select 8-Packs of La Croix sparkling water
25% off select Larabars
25% off select Gatorade sports drinks
25% off select produce including strawberries, raspberries, blueberries and more
Up to 30% off select wine, beer and spirits in select cities
30% off summer beauty, snacks and pet essentials from select local stores including Sally Beauty and All The Best Pet Care
Prime Day Deals at Amazon.com:
Save 50% on Amazon Echo, only $89.99
Save $15 on Echo Dot, only $34.99
Save $30 on Kindle Paperwhite, only $89.99
Save $40 on Fire HD 8 Kids Edition, only $89.99
Fire 7, our best-selling tablet, only $29.99
Prime members who haven't yet tried Amazon Music Unlimited can add four months of the full catalog streaming service for just $0.99 when buying Echo devices, Fire TV streaming media players or Fire tablets
Save $75 on Echo Show and Arlo Security Camera bundle
Save 30% on Echo Dot and TP-Link Smart Plug bundle
Save $50 on August Smart Lock
Echo Dot and Sony XB10 bundle, under $70
Save big on Sony XB950B1 Extra Bass Wireless Headphones
Save 45% on Libratone One Click portable Bluetooth speakers
Save up to 50% on select video games, consoles and accessories
Save up to 40% on PC gaming laptops, desktops and accessories
Save 30% on RepRap Guru 3D Printer
Save 50% on two-pack of Tile Slim Phone Finders
Save big on Game of Thrones: The Complete Seasons 1-6 + Digital HD [Blu-ray]
Save 40-50% on Prime Exclusive clothing, handbags and more
Save 30% on select clothing, shoes and more for men, women, kids and baby
Save big on diamond stud earrings – 1 carat diamond stud earrings for 499.99 or ½ carat diamond stud earrings for $239.99
Save up to 70% on select Samsonite two-piece spinner sets
Save up to 40% on select furniture, mattresses and rugs
Save 20% on nursery essentials
Save $100 on the Bissell Multi Reach Cordless Stick Vacuum
Save up to 40% on Radio Flyer, Crayola, K'NEX and more
Save up to 30% on select Under Armour training gear
Save 30% on select adidas apparel
Save up to 50% on select Callaway Golf products
Skywalker Trampolines Jump N' Dunk Trampoline with safety enclosure and basketball hoop, 8-Feet, only $119.99
Save 30% on the Sportstuff 1030 Adventure Stand Up Paddleboard with accessories
Save 25% or more on AmazonBasics – from office products to outdoor gear
Get 20% back on thousands of items with an Amazon Prime credit card including select
Disney Pixar Cars toys, select Thule jogging strollers and luggage, and select Yamaha musical instruments
Save up to 50% on grocery items by Amazon, including Wickedly Prime and Happy Belly products
Save 40% off your first six months of Audible membership, and enjoy the world's largest library of audiobooks plus original audio programming (just $8.95/mo for 6 months)
Prime Day TV Deals:
Newly released Element 55-inch 4K Ultra HD smart LED TV – Amazon Fire TV Edition, only $399.99
25% off select TCL smart TVs, starting at $119.99 for a 28-inch
32-inch 720p TCL TV, only $99.99
40-inch 1080p TCL TV, only $199.99
55-inch premium brand 4K smart LED TV, only $599.99
Get 15% back on select Samsung TVs, audio and more on Prime Day with an Amazon Prime credit card
How does that stack up to Black Friday?
We don't have much information yet since Amazon's press release didn't include a list of sample deals like we've seen in past years. But while we have no word yet on how deep the discounts will go, we're betting they'll be close but not quite as big as Black Friday. If you find that disappointing, you shouldn't. The mix of products available during this sale will be quite different from Black Friday by virtue of the fact that it's simply not November. Weather matters!
As always, if you're planning to shop for any major electronics, we highly recommend a credit card that offers extended warranty protection. If you need one, we have a few suggestions.
Prime Day deals you can get right now.
Amazon is releasing special deals just for Prime members every day from now through Prime Day.
You can find these deals and more on the Amazon Prime Day deals page.