Here's Everything You Need to Get the Best Prime Day Deals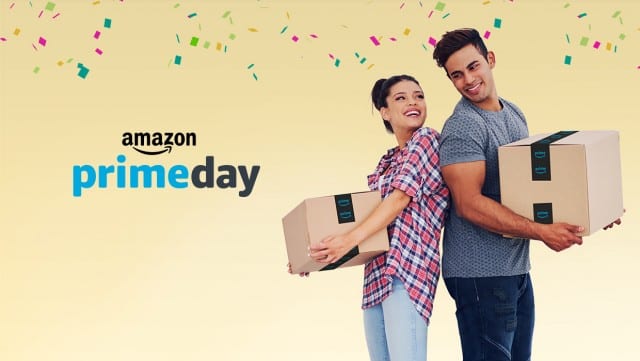 Now that we officially know that Amazon Prime Day will run for two days on Monday July 15-16 and this year, let's get down to the need-to-knows including when to shop. 
This is the fifth year for Prime Day, which got off to a rocky start in 2015 but has gained so much momentum since then that the day has become de facto "Summer Black Friday" for shoppers and the entire retail industry.
"Get ready, as we pull back the curtain to reveal exclusive products, special performances and two full days of phenomenal deals this Prime Day," said Jeff Wilke, Amazon CEO Worldwide Consumer. "Our vision is that Prime Day should be the absolute best time to be a member – when you can enjoy shopping, savings, entertainment and some of the best deals Prime members have ever seen. Stay tuned as we reveal exclusive savings at Whole Foods Market, thousands of new product launches, as well as world-class entertainment and more, leading up to Prime Day on July 15 and 16."
When do Prime Day sales start?
While Amazon officially announced Prime Day as July 15-16, a handful of deals are available now. That's not confusing at all, right?
Starts: July 15 at 12am PT (3am ET)
Ends: July 16 at 12am PT (3am ET)
That adds up to a record 48 hours of Prime Day deals. If you're feeling a little Black Friday deja vu here, we're right there with you – remember when Black Friday sales actually started on Black Friday? Ahh, memories. It looks like Prime Day sales is on that same sales-creep trajectory.
How does Prime Day work?
If you've ever shopped Amazon's Black Friday deals, you already know what to expect. If not, it's important to understand that this is not a straightforward sale at all.
Deals are on timed released throughout the day. You can watch deals through the Amazon Shopping app, but not everything is revealed in advance, and the hottest items will sell out before you can blink.
Plus, not every deal will be available on Amazon's website. Some will be exclusively available through Alexa-enabled devices.
Finally, you must be a Prime member to participate. If you're not quite there yet, consider signing up for a 30-day free trial to see what all the fuss is about without shelling out for the membership fee – $12.99 for a monthly subscription or $119 for an entire year.
You can check out our post about the perks of Amazon Prime memberships for a good breakdown of different types of Prime accounts, and read up on how Amazon Black Friday deals work for more details about the sale itself – it's more or less the same format.
Amazon won't be the only online retailer running a sale.
Did you really think that rivals like Walmart and Target are going to sit back and let Amazon have all the fun? Heck no! There will be tons of other sales to check out, and the prices will be very competitive.
And it won't just be the big box stores glomming on to Prime Day. Last year, we saw some great offers from the likes of Macy's, Banana Republic, Forever 21, and Cabela's. If you're not sure where to look, just check Brad's Deals for the best deals from all over the internet.
What kind of deals can you expect from Prime Day?
In Amazon's initial announcement, we learned about a handful of deals and tips:
It's Prime Day at Whole Foods, too. In addition to the 10% off sale items that Prime members already get, shoppers will find deep discounts on select popular products. Be sure you've got the Whole Foods app and that it's connected to your Amazon account, and don't forget to make a Whole Foods stop this week to collect a free $10 Amazon credit to spend on Prime Day.
Leverage the Watch A Deal feature. Download the Amazon app to preview, track, and shop the deals you're looking for without needing to camp out on the site all day constantly hitting the refresh button.
"Alexa, what are my Prime Day deals?" Alexa will guide shoppers to deals, as well as track them once orders are placed.
Look beyond the Prime Day home page. There will be Prime Day deals from businesses using Amazon Launchpad, Amazon Handmade, and Amazon Exclusives as well.
Get 5% back with Amazon-branded credit cards. Check out personal finance expert Mark Jackson's write up of the Amazon Prime Rewards Visa Card and the Amazon Prime Store Card for more info.
Is there a Prime Day sneak peek we can see?
Amazon hasn't released a sneak peek yet, but with more than 1,000,000 deals globally, plus all of non-Amazon Black Friday in July sales happening, it's pretty much a lock that you'll find a discount on whatever you're looking for.
How does Prime Day stack up against Black Friday?
First of all, it's important to recognize that the mix of products available during this sale will be quite different from Black Friday by virtue of the fact that it's simply not November. Weather matters! Beyond that, we expect to see best of season deals from Amazon, Macy's Kohl's, and many more. Some items will match or beat last year's Black Friday prices. We'll share the best Prime Day deals on Brad's Deals all throughout the sale and every day beyond.
As always, if you're planning to shop for any major electronics, we highly recommend a credit card that offers extended warranty protection. If you need one, we have a few suggestions.