10 Essential Tips for First-Time Homebuyers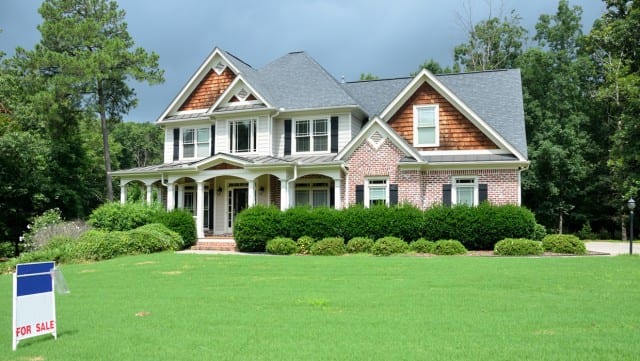 You're tired of renting, you've got some cash saved up, and you've made up your mind: it's time for you to become a homeowner. But where do you go from here?
Buying a home for the first time is equal parts exciting, terrifying, and frustrating. It requires a lot of preparation, the patience of a saint, and for many potential buyers, the process can get a little overwhelming. Between the incessant Zillow searches, the piles of paperwork, and the constant credit monitoring, buying your first home can feel like a full-time job.
We talked to Celia Mednick of the Virginia Beach-based Atlantic Bay Mortgage Group to get some of her best tips for first-time homebuyers. In addition to being a mortgage expert, Mednick and her husband recently closed on their first home. Having been on both sides of this complicated process, she had some eye-opening tips that many first-time homebuyers might not have considered.
Know your financial boundaries (and stick to them).
This seems like common sense, but when you get caught up in the excitement of house hunting, common sense is often the first thing to fly out those Victorian French doors onto the enclosed backyard patio. Mednick said the first thing you should do before you do anything else is make sure your finances are in order. Do you have good credit? Do you have enough savings to cover the down payment on the kind of house you want? Do you have wiggle room, or are you going to bankrupt yourself if you fall in love with a place that's outside your budget?
If you've been seriously looking into buying your first home, you'll know that first-time homebuyers are afforded a break on the usual 20 percent downpayment, but you should have more than just the bare minimum ready to go. The higher your down payment, the lower your monthly mortgage payments, and the better your interest rates are going to be. Plus, buying a home means a flood of unexpected costs and expenses that lifetime renters often aren't ready for. Having an emergency fund cushion is essential to home ownership because you, and you alone, are responsible every time your water heater breaks in the dead of winter or your toilet starts gushing poop water.
Go to a mortgage broker first.
"Most people are shopping for a house, not a mortgage," said Mednick, who recommends going to talk to a mortgage broker before you even start perusing Zillow. She said that while most people go to a relator first, it's really important to know where to start and exactly what you can afford before you start filling your weekends with showings.
"I absolutely loved my realtor," said Mednick. "But realtors don't know everything. Sometimes I'd ask her a question and she wouldn't know, and would tell me to reach out to my lender for the answer."
A lot of realtors prefer their clients to go to a mortgage broker first because if you're not pre-approved for a loan, showing you houses could end up being a big waste of their time if your mortgage application is denied.
Be obsessive about tracking your credit.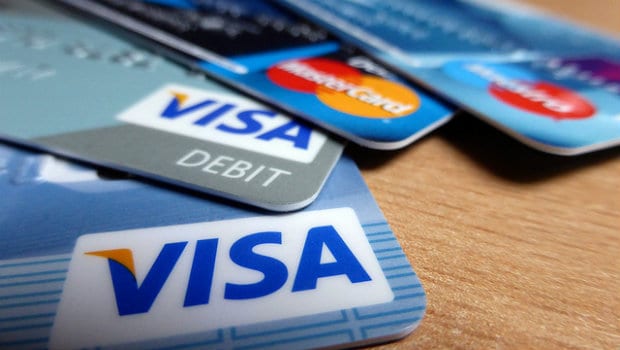 Your credit score is a really, REALLY important number. When it comes to trying buying a house, a good credit score could be the difference between your dream home with low monthly payments, a shack on the side of the road that costs more than what you were renting your apartment for, or (if your credit is really lacking) no house at all. If you don't know your credit score (or if you're just afraid to look), you need to get on that before you can even consider purchasing a home.
Mednick used TransUnion's subscription credit monitoring service to monitor and improve her credit throughout the home-buying process. This service is $19.95/month, but they do have a free, seven-day trial if you're not willing to commit to another monthly expense. I'm personally a fan of Credit Karma's free app, which I have on my phone and check every few days to make sure my financial choices are sound. Credit Karma's score report is not going to be 100 percent accurate, but it will give you a good idea of what kinds of things your score is based on, and can help coach you to bring it up. Since downloading the app, I've raised my score from the middle of the "Fair" range to the very tip of the "Excellent" range by strategically applying to certain cards and, most importantly, keeping my monthly balances as low as possible.
Don't make any big purchases until you've closed.
This was difficult for Mednick, who kept finding furniture she wanted to snatch up while waiting for the paperwork to go through on her loan application. But she resisted buying anything until the sale was finalized, and you should too. Making big purchases before you close is a bad idea because anything you charge to your credit card raises your debt-to-income ratio, and the higher your debt, the more likely you are to get stuck with high interest rates or even have your loan application rejected outright.
In fact, until you close, you should avoid any behavior that could potentially change your credit score. Stay on top of your utility payments, don't apply for any new credit cards, don't switch to a different cable company, don't get a new cell phone plan, and don't co-sign on a loan for someone else or do anything else that requires a credit check. Stability is key, and any little wobble in your credit score, no matter how seemingly insignificant, can seriously jeopardize your chances of getting the house you want.
"Don't make any big purchases while you're waiting for things to go through," said Mednick. "You need to wait until you have the keys in your hand."
Get organized. Like, REALLY organized.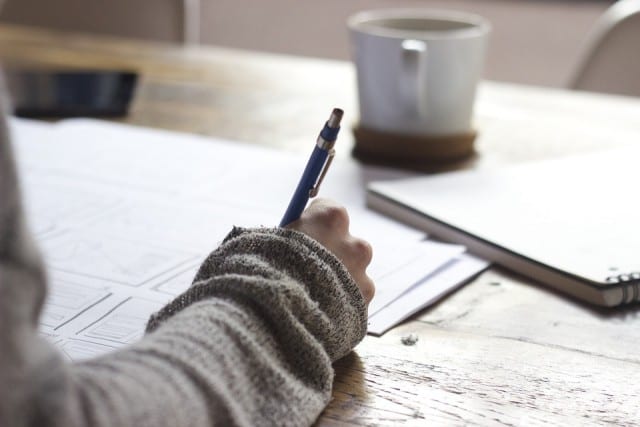 Buying a house means paperwork, paperwork and MORE paperwork. Getting through this requires more than a little bit of patience, and a lot of organization. Make sure you know exactly where to find every document you'll need, and keep a running list of tasks you have to complete so you don't get overwhelmed and forget about something crucial.
Mednick also recommended double AND triple checking all your paperwork before turning it in. "Something as simple as one missed signature can hold up your closing date," she cautioned.
Get an inspection, but don't ask for every little thing to be fixed before you move in.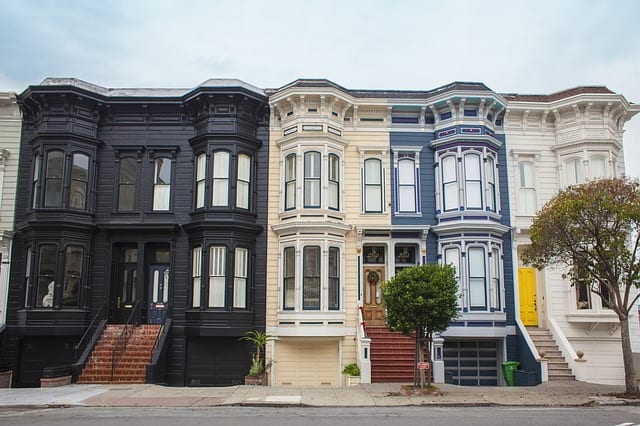 There are probably things about the home you're purchasing that you want to change. Maybe the bedroom is painted a puke green. Maybe the living room has wall-to-wall '70s shag carpeting. Maybe the roof is leaking or the attic staircase is flimsy at best. While you have the option to request that the seller either fix these issues now or reimburse you for what you pay to do it yourself after you move in, Mednick suggests not going too crazy on the requests.
"Buyers often feel like they hold all the cards," said Mednick. "But in the current market, there aren't a whole lot of houses up for grabs, so the seller still has the option to back out and go with another bid if they think your requests are unreasonable."
Instead of harping on every little thing you want to fix, Mednick recommends sticking with the big stuff: "In my experience, it's better to go for one or two big-ticket items, like the roof, and then fix the little things yourself after you move in."
Keep your debts in mind.
That pesky debt-to-income ratio strikes again! If you have student loan debt, credit card debt, car payments or unpaid medical bills, your debt-to-income ratio might not be very attractive to potential lenders. You'll need to get those things under control before you'll be able to be approved for a mortgage.
While it's relatively easy to lower your monthly student loan payments, remember that doing so means you're paying significantly more in interest over time. You'll also need to factor in the amount you'll be paying on both your mortgage and your loans in the future. If you're on a graduated payback plan and you're right out of college, you're probably not paying much yet, but every few years your monthly student loan payments will go up, as graduated plans assume your salary will be rising regularly.
Don't get a mortgage that you won't be able to pay in a few years without a raise. You never know what's going to happen, but it's best not to bet on getting super rich in the future.
If you're buying a house with a partner, patience is key.
Mednick joked that she and her colleagues have considered starting a blog dedicated to keeping your relationship in tact while trying to buy a house with your partner.
Because things can get tense during this process, Mednick said that couples who are buying a house together need to be open to compromise. Sit down with your partner before you begin the home-buying process and make a list of everything that each of you are looking for in your new home, and everything you don't like about your current digs. See how many of these things overlap, and then decide together which of these are wants, and which of these are needs.
For example, if you're the kind of person who orders takeout every night, while you might WANT the house with the huge, updated kitchen chock-full of modern amenities, you don't NEED it in the same way as someone who runs a catering business out of their home does. If you or your partner work remotely or freelance regularly, a home office is probably an essential component to your livelihood. Not so much if you're just a casual scrapbooker looking for a room to store all your supplies.
Buying a house with your partner is a big deal, and as with all big relationship steps, it requires patience, listening, and compromise.
Know the neighborhood inside and out.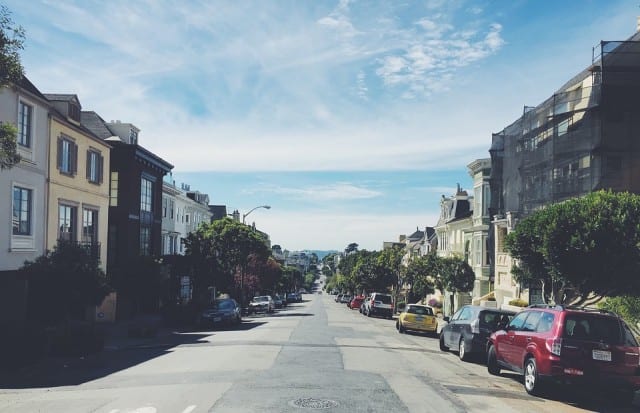 "You need to research the neighborhood before you commit to buying a house there," said Mednick. "You have to really understand what other houses in that area are going for, and why…beyond the house's specs."
Mednick cautions new homebuyers against relying too much on Zillow for comparative pricing, and against buying in a neighborhood without many amenities. "Coffee shops and quality schools and parks and restaurants matter! If the neighborhood doesn't have anything to offer and if you need to sell in a few years, you're not going to make much on that sale. Neighborhood stuff really does dictate the value of your home."
The home-sharing company Airbnb recently partnered with Realtor.com to help potential homebuyers get a feel for a new neighborhood.
"Let's say you have to move across the country for work, or are considering buying a house in a part of town you haven't spent much time in. Chances are you'll want to get a feel for what it's really like to live there: Who are the neighbors? Where are the local schools? What's the nightlife like? Any good restaurants in the area? Grocery store options? How about access to public transportation? If you're using Realtor.com to search for a new house, you'll have the option to easily book a stay at an Airbnb in the area:
'When you find one you like, click on it to see more details, and then scroll down to the spot just above the map feature. There you'll see Airbnb accommodations near the neighborhood you're thinking of buying in, allowing you the chance to book a stay and truly get a feel for the community.'
Of course you don't have to use Realtor.com or Airbnb in order to do this. Check out VRBO as an alternative to Airbnb, and immerse yourself in the neighborhood of your dreams before you legally commit to living there."
Remember, you can do this!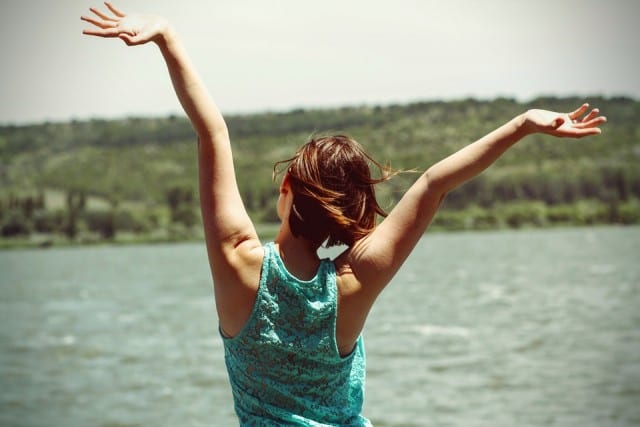 Mednick's number one tip for first-time home buyers? It's not as scary as you think!
"I think our generation [millennials] especially has this idea that buying a home isn't something we will ever be able to do," she said. "We came of age during the housing crisis, so it seems like a risky thing to add on top of our student loan debt. But it's NOT impossible for millennials to become homeowners. Far from it."
If you're ready to buy a home, don't let your fears get the best of you! Educate yourself as best you can on the process, and don't hesitate to ask your mortgage broker or realtor anything you can't answer yourself. The Resources page on the U.S. Department of Housing and Urban Development's website is a great place to go if you're a pure novice.
What kinds of advice would YOU give to a first-time homebuyer? Sound off in the comments!