How to Get a Free Doritos Loco Taco at Taco Bell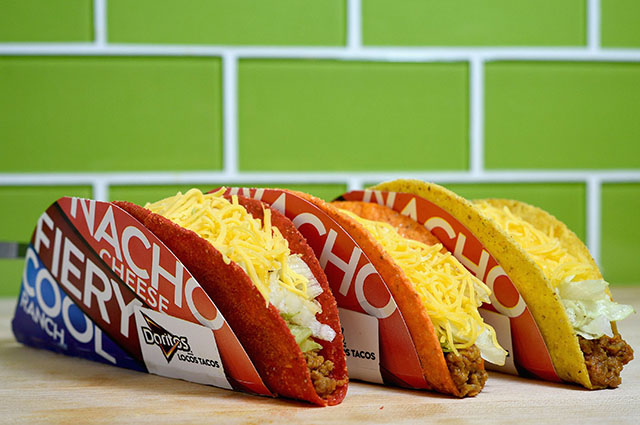 Taco Bell is offering everyone a free taco today, 10/28! For the ninth year in a row, the fast-food chain is celebrating the first stolen base in the 2020 World Series with their annual "Steal a Base, Steal a Taco" event. And it's happening right now. Read on to find out how you can score a free (or even two free) tacos today at Taco Bell.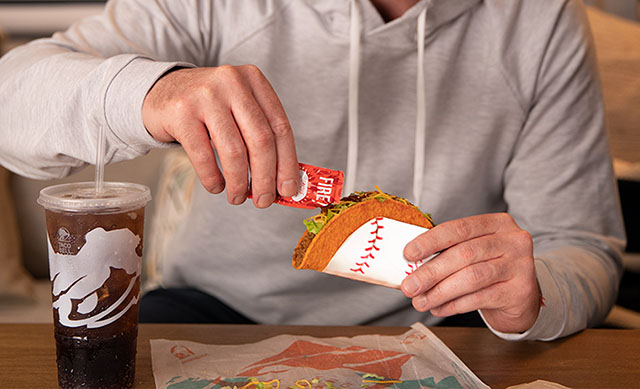 How to Get a Free Taco Bell Taco
All you have to do is ask. Visit your local Taco Bell drive-thru and ask for your free Doritos Loco Taco and you shall be rewarded. In previous years, they've required customers to visit their local shop within a certain time frame to claim their free snack, but this year with COVID restrictions and avoiding rushes and crowds, you can scoop up your free taco any time today. You don't need to buy anything else to get the free taco, but let's be honest, you likely will.
And what if you're really hungry? Join their Loyalty Rewards program and get a second free taco! By signing up for their program, you'll get a promo code to snag another free taco on top of the stolen-base reward.
Why is Taco Bell Being So Nice?
You can actually thank Los Angeles Dodger's outfielder, Mookie Betts, for your freebie today. He stole a base during Game 1 of the 2020 World Series against the Tampa Bay Rays and Taco Bell is rewarding all of us for his amazing play. The Dodgers went on to win the game, but regardless of who you're cheering for, we all win with a free taco.
The Fine Print
As mentioned above, you do not have to purchase any other items to snag this promotion. You can also order your free Doritos Loco Taco online, using their website or their mobile app, for pickup. There is a limit of one free taco per customer and it is based on supply and participation at your local store.
Enjoy your free taco (or two) today! Let us know in the comments if you snagged one.